¬¬Beauty and the Beast
The wise ones say, when duality is dissolved and what appears to be separate and in opposition is realized as being one, life will be a continues flowing stream of joy and natural highness …
But before this sense of balance is created…we must experience the extreme!
On September 26,2009, Mid City Art Gallery, in Los Angeles California, presents "BEAUTY and the BEAST". The courageous Installation/Exhibition from two of the most dynamic and opposing forces within the world of Spray Can Art… COPE 2 and CHORBOOGIE.
COPE 2 is a king and a Graffiti legend from the Bronx whose reputation for bombing has earned him the title "God of Destruction". CHORBOOGIE is the rising Sun of California who's work is purely legal, spiritual and therapeutic.
Two diverse and powerful individuals who have traveled the world afar with two totally different approaches, philosophies and techniques Will come together to expand create build and destroy our expectations our beliefs and our limitations of what art is …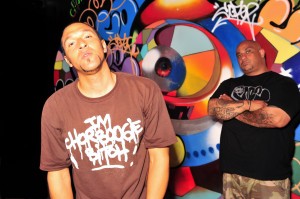 Comments are closed.