October 23rd, 2014 | mrmaxxmoses
Thank you Jennifer J Jones, Phyllis Kloda and Jamie Beers, for skillfully guiding my journey back to SUNY Brockport, a dream come true. For many years I reflected upon my student days in upstate New York, the cold snowy winters, colorful fall leaves the Erie Canal and all the people I grew with. This environment provided me with solace and the opportunity to develop my Art, Business, Spiritual and Political endeavors. However I entered Brockport fresh out of Yonkers, a renegade and a rebel destine to make my mark upon the world, and there was only one way to do that… My Way.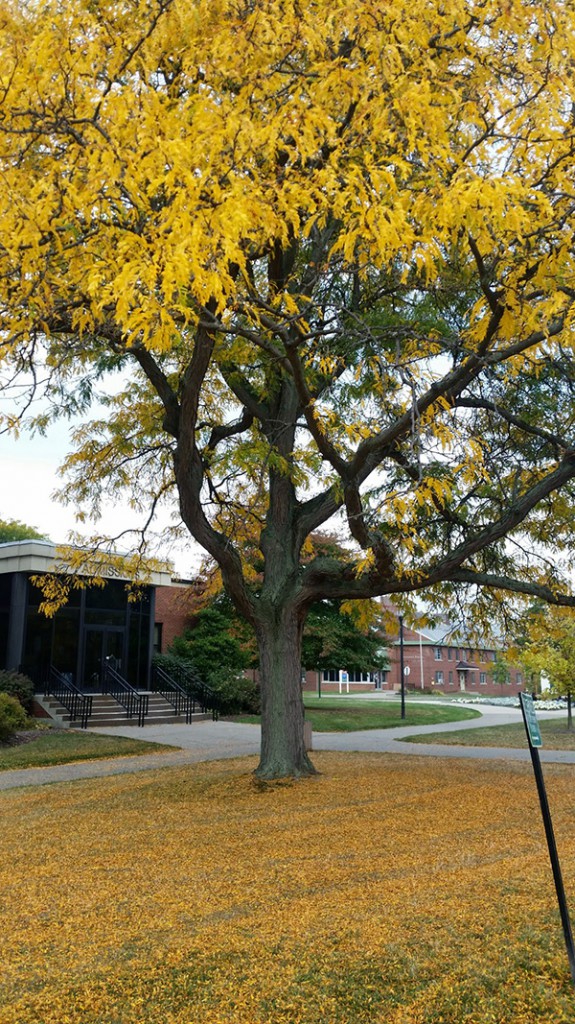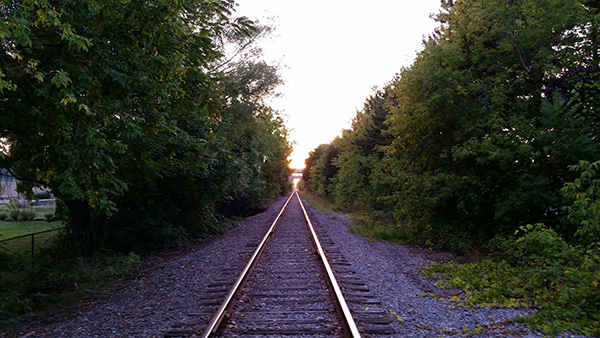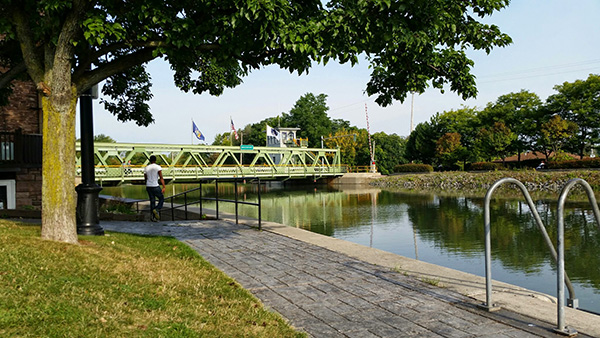 I'm not ashamed to mention that during those cold winter nights I would sneak into the Fine Arts Tower and paint huge full color pieces of my name in the hallways, and how this resulted in me nearly getting expelled from school! And how 32 years later Pose 2 is the feature story within the Brockport Kaleidoscope Magazine and invited to back to lecture and paint murals… What a transformation?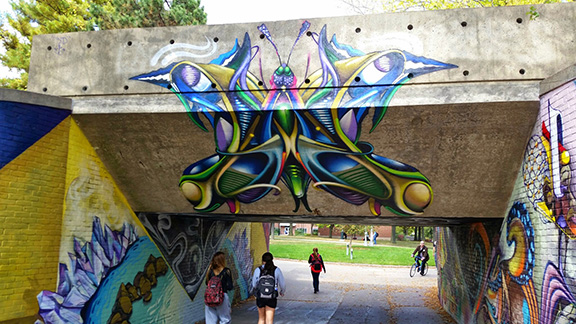 In 2012 OSAD, the Organization for Students Of African Descent had its reunion gathering on campus. This is when I was introduced to Phyllis Kloda, who at the time was the Chairman, of the Art Department. I shared my story with Phyllis of illegally painting the Tower and as she listened we walked down the hallway and she introduced me to the work of Nate Hodges, who's art is painted all over the Fine Arts Tower stairwells. I thought to myself wow this is amazing, I was so pleased to see that someone was painting on the walls and now it was being encouraged and supported. It was a surreal moment, I literally felt the spirit of what I had done 30 years ago reconstituted in another space and time. I was so impressed with Nate and what he was doing I left a small note on his easel, " keep rocking Bro".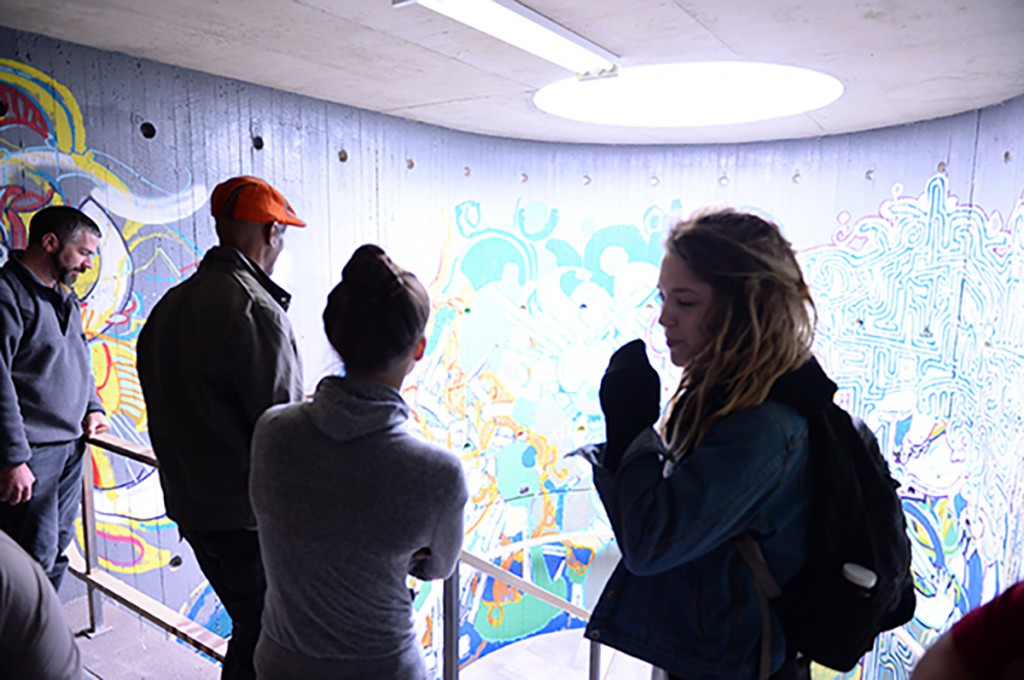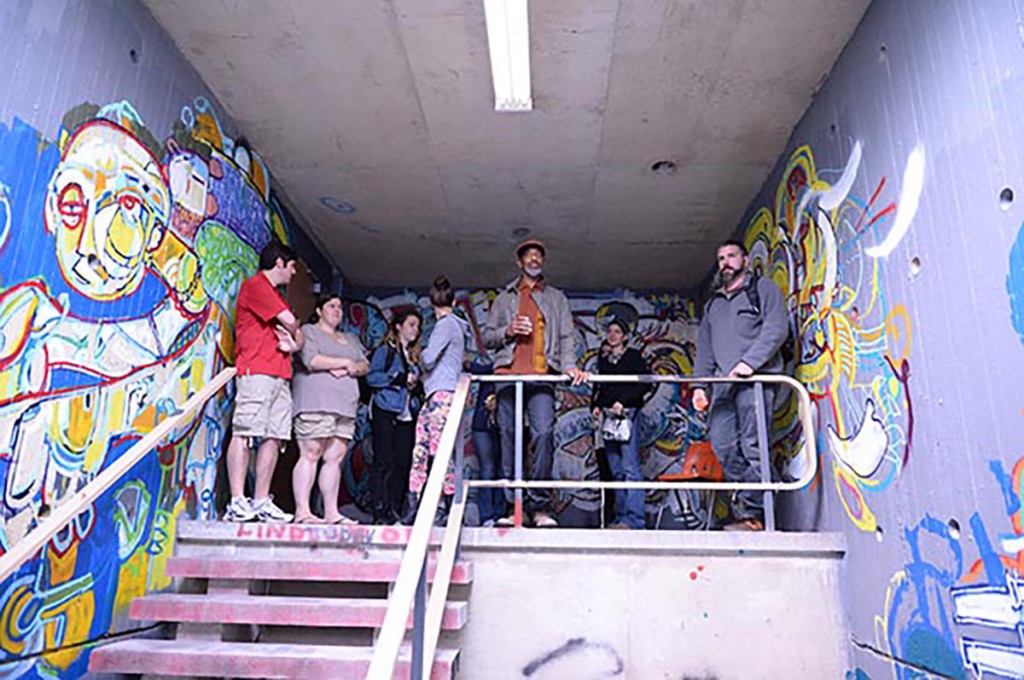 For 2 years Phyllis and Jamie worked diligently fund raising and orchestrating my return to Brockport. Finally in September 2014 our vision came to fruition. The goal, create 3 large- scale murals with 7 students and 2 Alumni within 3 weeks and also present a workshop for the Diversity Conference. The idea was ambitious and I knew this could never happen without help. Prior to my Brockport arrival I was composing the largest collaboration project of the year, "Inceptions Reflection"; A Mural project, in San Diego CA, which afforded me no time to prepare for Upstate New York. I arrived exhausted but inspired to be back on campus where I created my very first mural, for OSAD in 1982.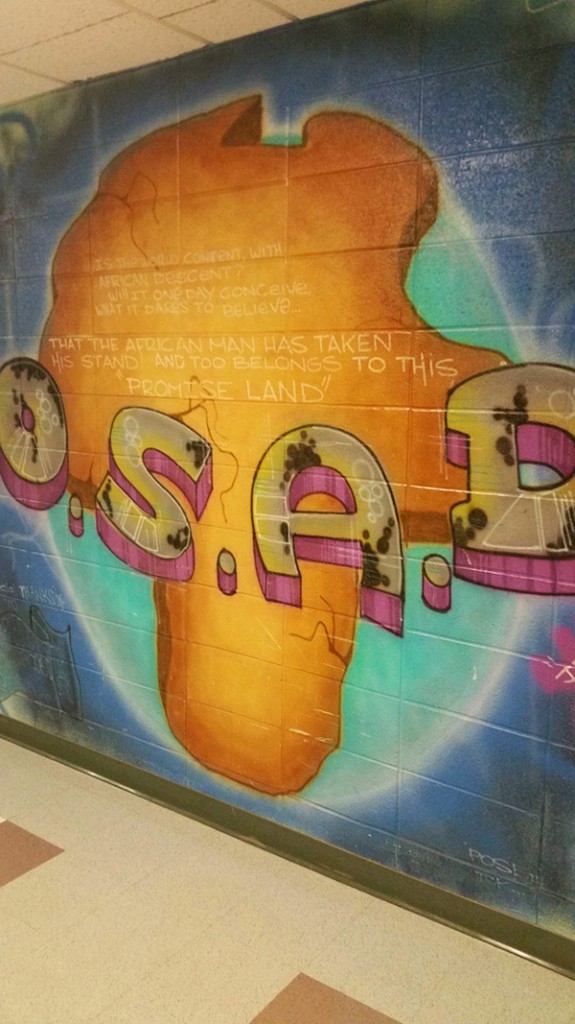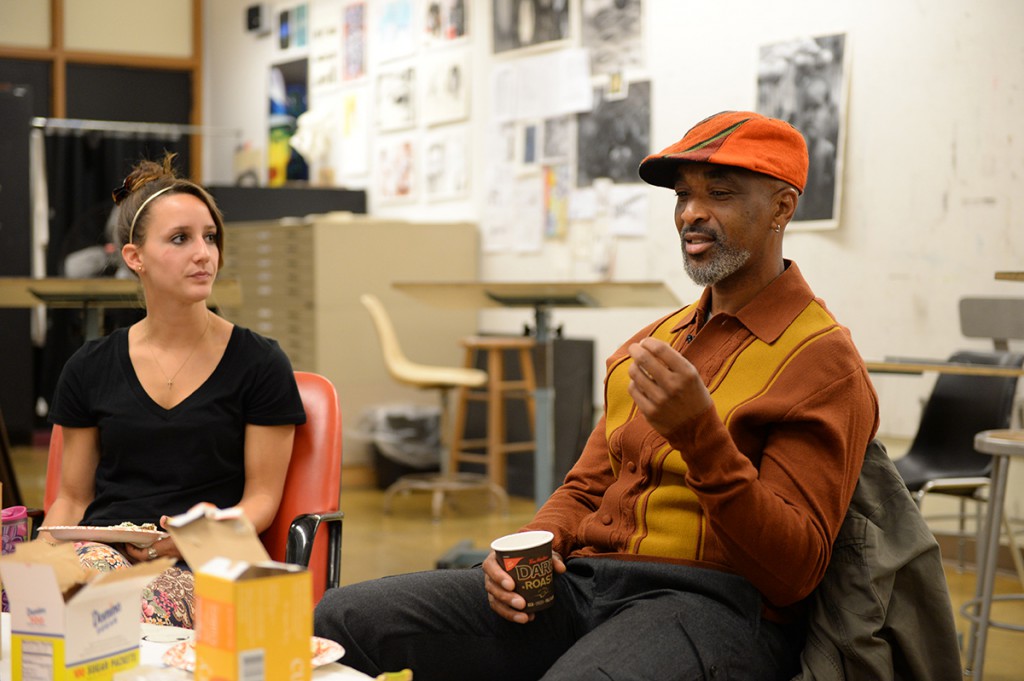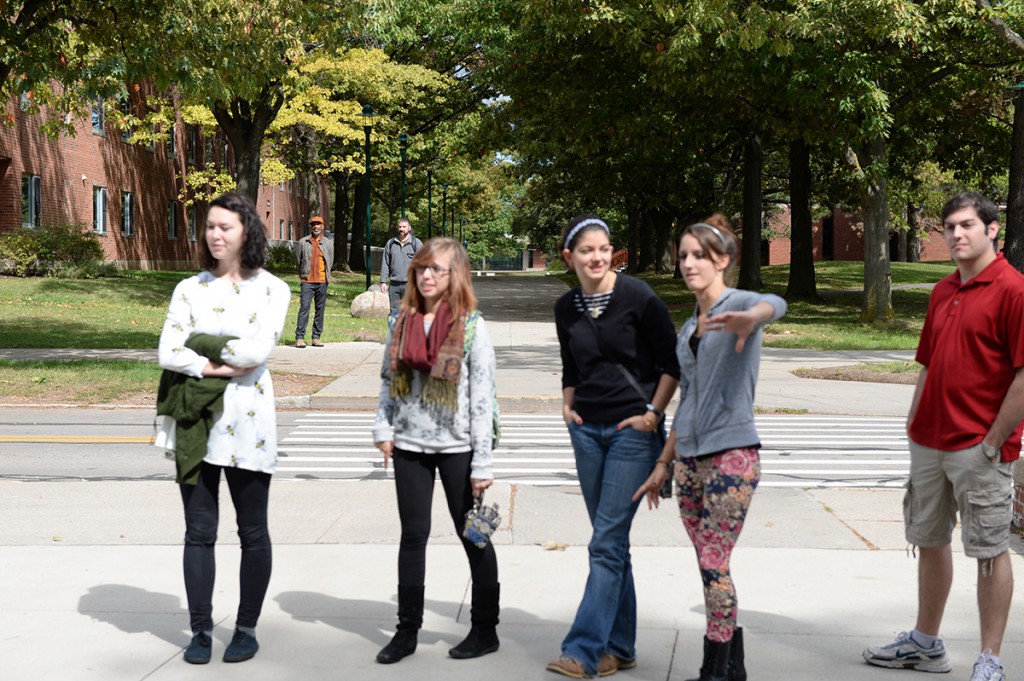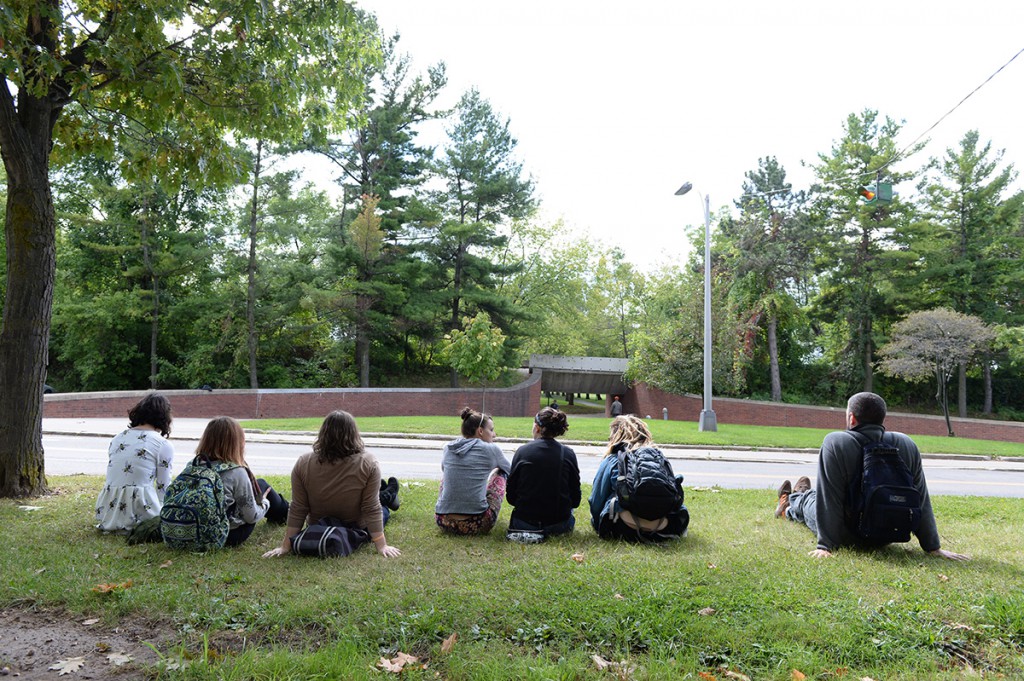 This year I've done 5 huge murals 1 in Lima Peru, 1 in Milan Italy, 2 in Washington DC and 1 in San Diego. Most were done with the aid of apprentices who may or may not have had any painting experience and this is where the beautiful struggle begins. How do I successfully engage these students into the project? How do I uncover the attributes of each of these individuals and incorporate them effectively into the murals? Specifically how do I initiate them into my creative process… of "not knowing", working without a plan, allowing the moment to present itself, seize that energy and use that information as the springboard for creation? This you can't teach in a classroom it has to be experienced!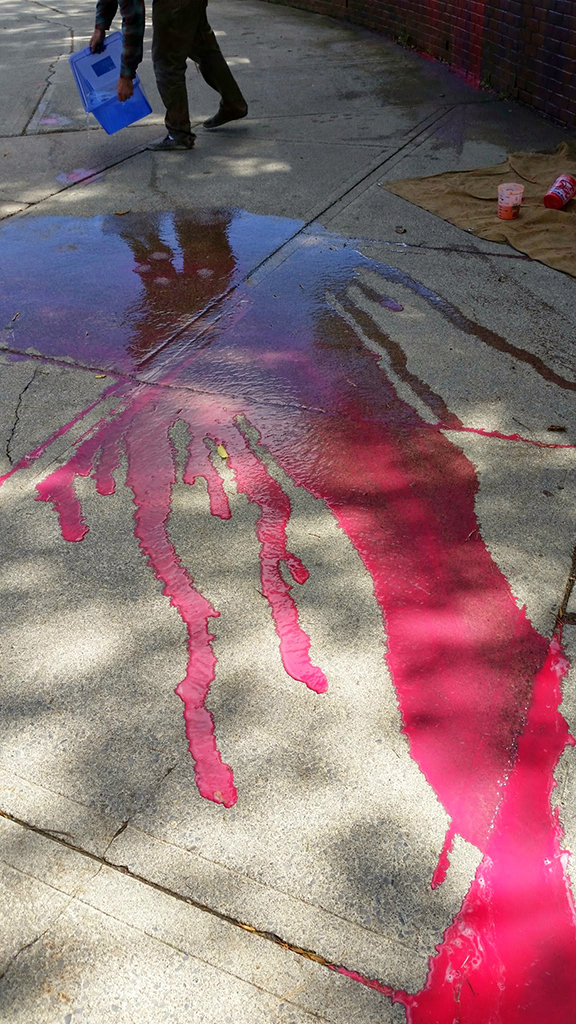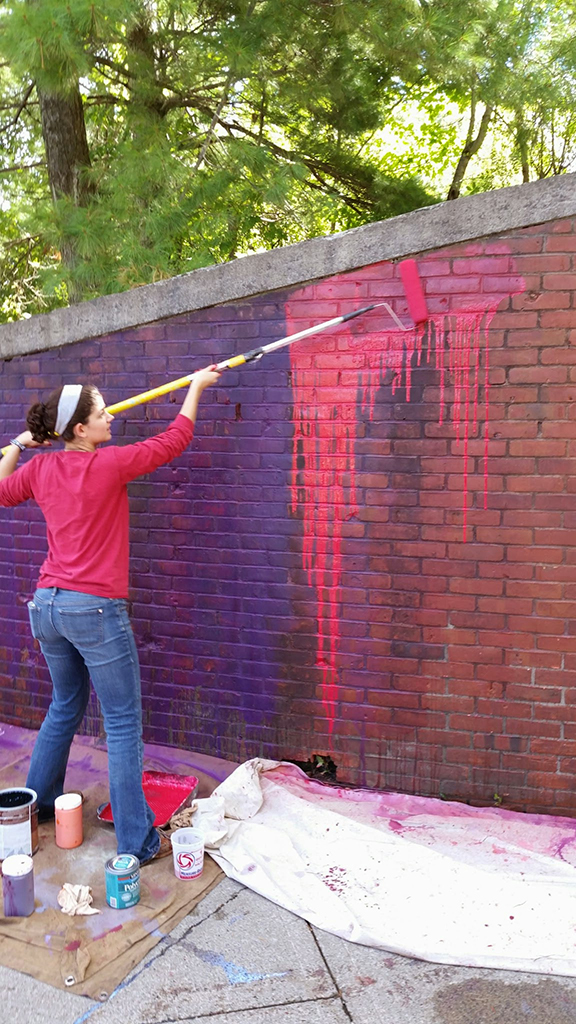 Phyllis put students interested in working on this project through a meticulous selection process, Nate Hodges, Matt Yeoman, Carole Parker, Roberta Guilo, Alexis Sammler, Kate Hochbrueckner, Alexandria Mockbee and Sarah Beehler.
All sent me samples of their works and now it was time to establish a relationship with them and begin the process. Upon meeting we all had questions for one another but in regards to the project at hand I had no detailed answers. I had only a faint idea and was eager to hear from the students what they seen or felt as we visited the locations where the murals would be painted. Strangely enough the ideas they were envisioning paralleled some of my earliest concepts on what should be painted on the underpass. It was so genuine listening and learning about each of these personas. Like a dance without a plan I flowed from one student to the next spending time with each of them independently. As our relationships deepened so did our trust and confidence. The Unknown wasn't filled with fear just inspiration enthusiasm, good vibes and a hunger to create. As I reflect upon a statement one of my students spoke I realize how a purpose driven life is so important. She spoke about wanting to leave her mark on campus as a legacy similar to what her parents did in the past, setting swimming records at SUNY Brockport. And for myself how important it was to return back to campus to create teach and illustrate the path of my unorthodox journey. I thought also about our ancestors and how they too left their mark upon this world, bestowing us with beautiful monuments, spiritual practices and examples of how to live in harmony with nature.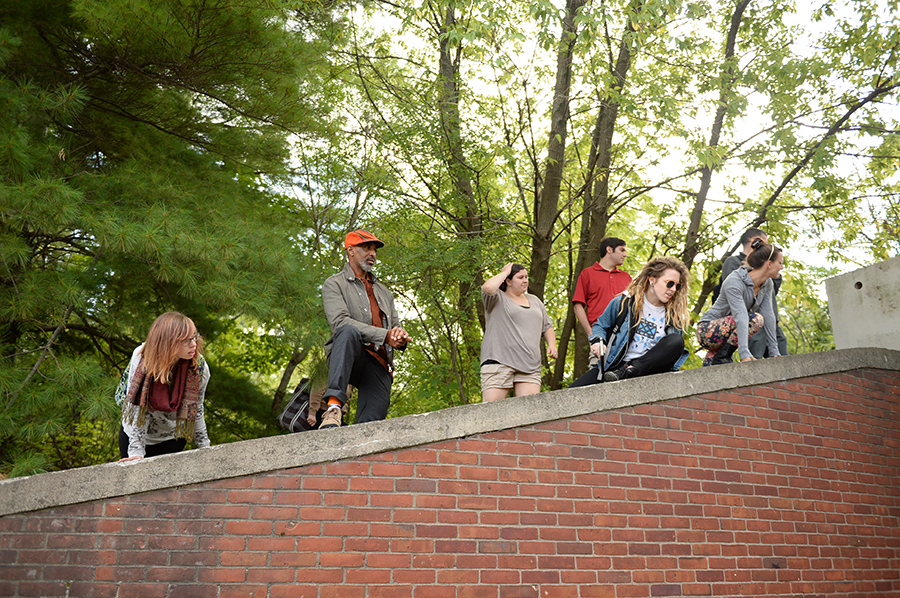 My Brockport Friends from back in the day witness this event as a Full Circle within my life. Me too, its hard to put into words the feeling and experience of this moment in time. I wont forget all those who participated on this project the impression too deep the experience, rich. Energetically I can only hope that the mark that we left upon the Underpass, inside Hartwell Hall and Tuttle is at least an equal exchange for all that I' have gained throughout my Brockport experience in the past and present.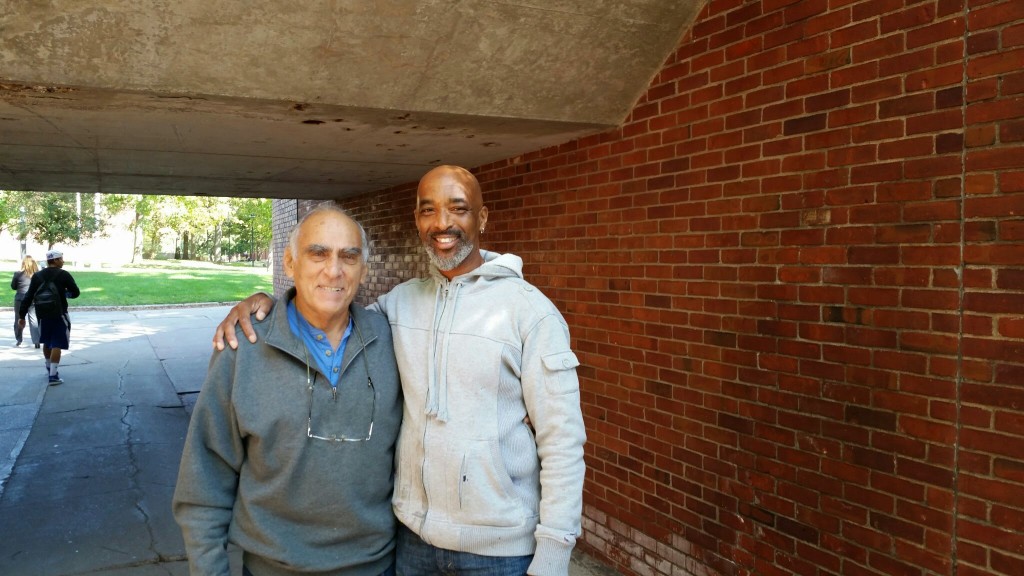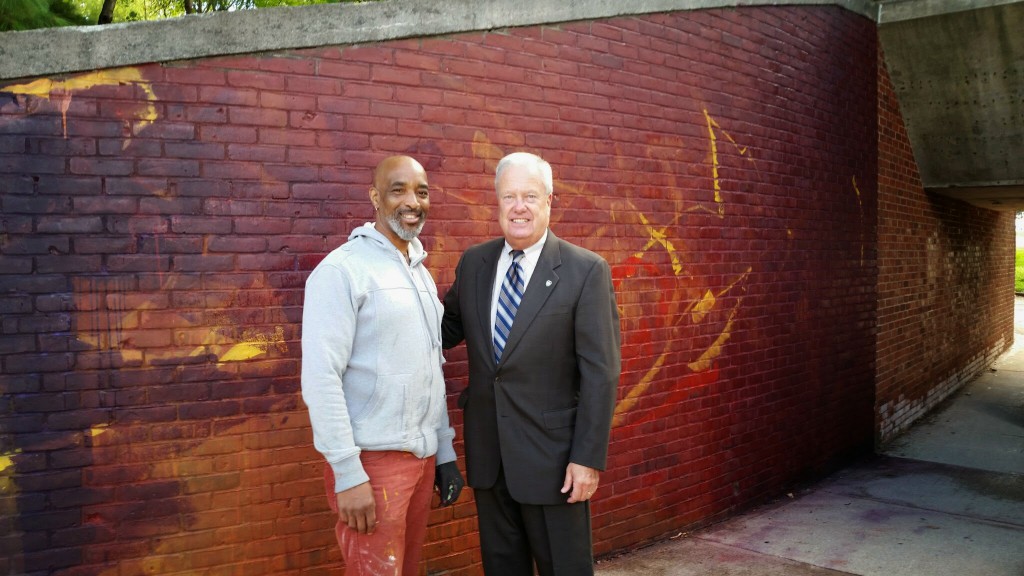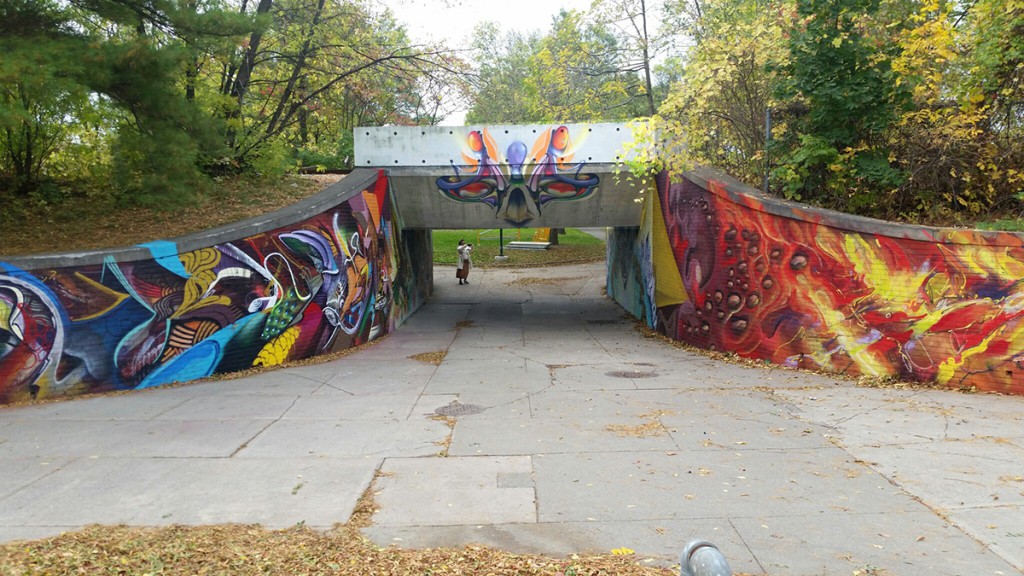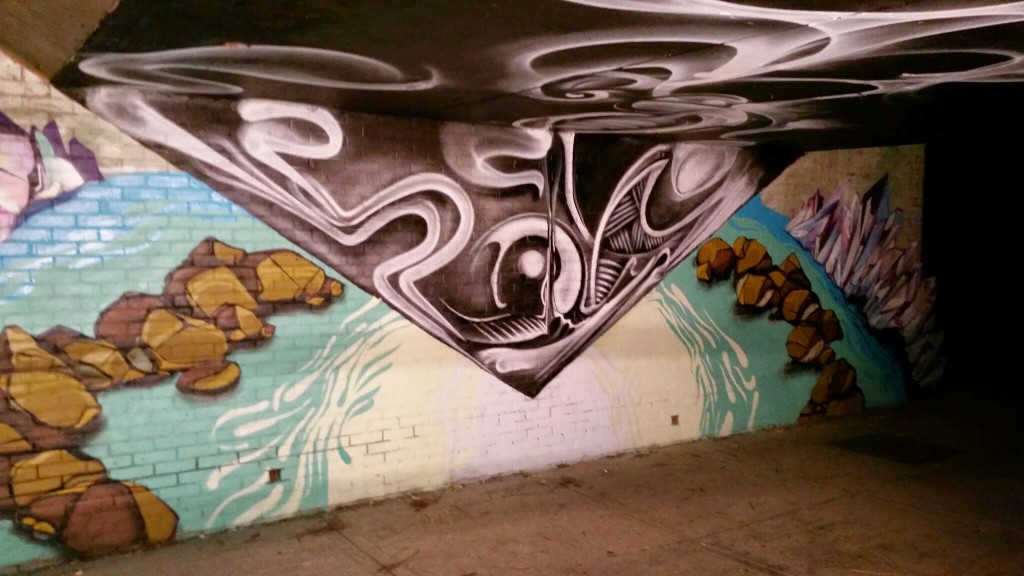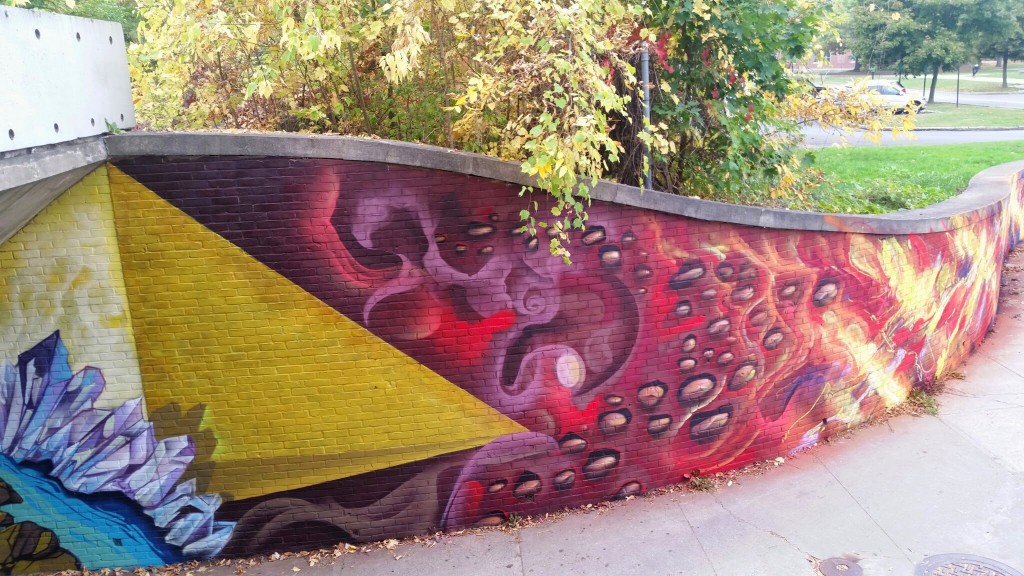 My heart sings… This accomplishment truly marks a Full Circle and I have many other circles to complete… I have much more work to do!
Thank YOU ALL for enriching US All.
GRADITUTE.
Maxx Moses is Black Lite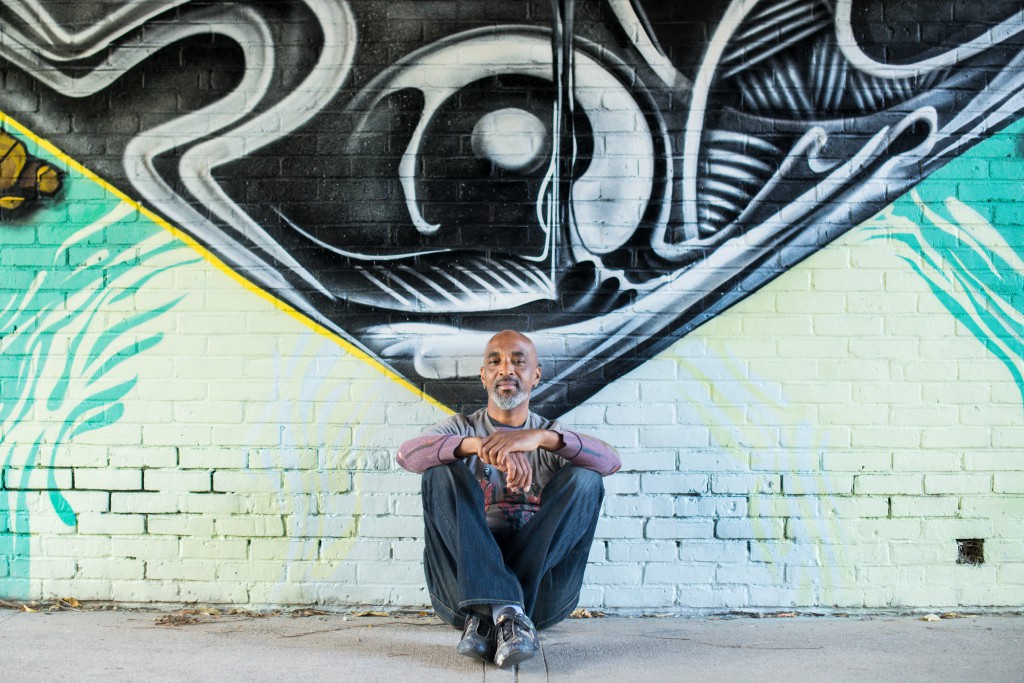 September 16th, 2014 | mrmaxxmoses
Inceptions Reflection
Inception was the first title given to the Mural Project, featuring Werc, Isaias Crow, CHORBOOGIE and myself Maxx Moses. I chose this title for a number or reasons, 1st because I really enjoyed the Movie Inception and the concept of dreaming on many different levels and I often describe the abstract nature of painting to have the ability to take our minds into different layers of ourselves with just a glance. My second reason for the title is its meaning, beginning and birth. It reminded me of a project we all worked on years ago titled La Entrada, where we first discovered our collaborative magic. When awarded this opportunity to paint such a huge wall amongst the skyscrapers smack in the middle of downtown, I thought wow this is going to Make Maxx Moses so large! But this idea was short lived when I reevaluated my life's purpose.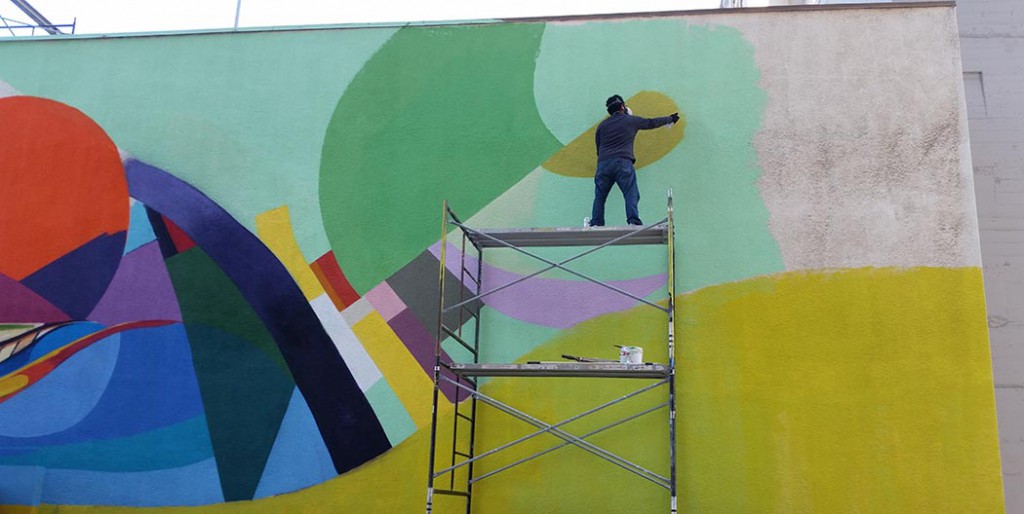 For only 2 months ago I birthed this idea for a new book titled "Bigger Than Me" which focuses upon documenting the exchange of information ideas and inspiration between myself Maxx Moses and those whom I've collaborated with. Ranging from Professional Artist to students, Universities, corporate clients and Non Profit organizations. A dialogue if you will, uncovering the nuances of the creative process. Highlighting the struggles and triumphs that have help shape our perceptions and propel us to to continue living purpose driven lives.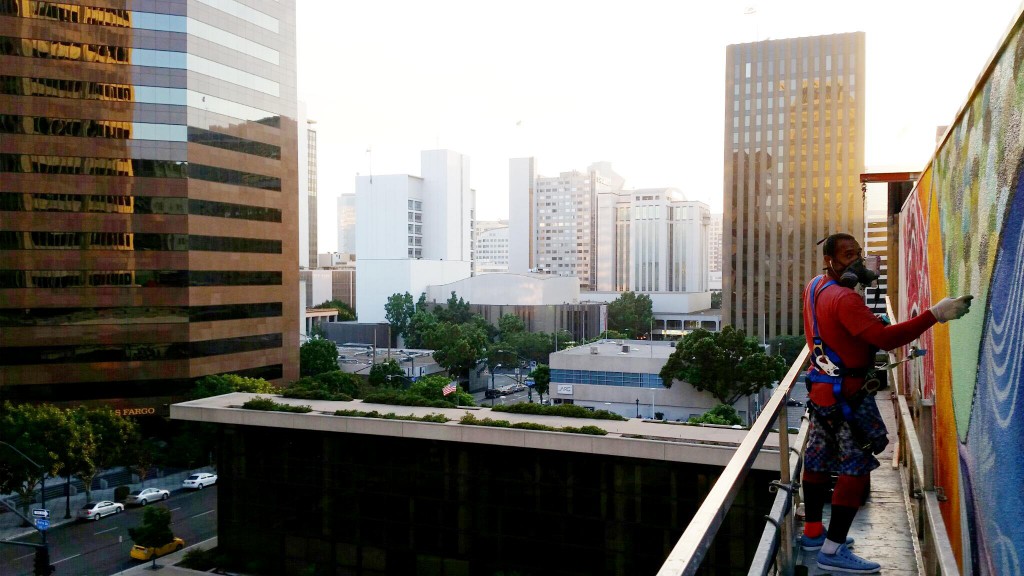 We artist are intense beings with a strong sense of individuality and creative vitality which often ensues fantastic beauty and fierce rivalry. "Bigger Than Me" brought me back to my destiny and made me think about collaborating once again. But it presented a real challenge for me and I fought against the idea and thought perhaps I could design it myself, hire some people to fill it in then sign my name to it. Fortunately my inner being, my deeper self was strong enough to recognize that this project was "Bigger Than Me" and had to be completed as a collaboration.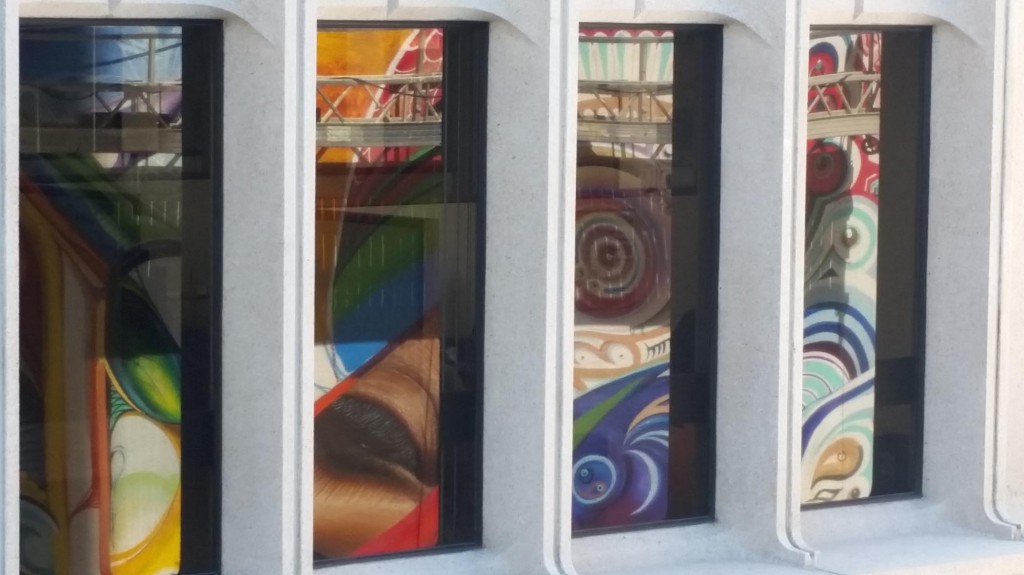 While painting the wall all the glass buildings surrounding us began reflecting back our painting as we too where reflecting on our past accomplishments, experiences, shortcomings and growths. Thus the complete title of the mural is "Inceptions Reflection".

August 5th, 2014 | mrmaxxmoses
Over the past two summers I've been invited to create art as a Art Educator and muralist an within South Baton Rouge community. This year I had the great opportunity to work along with Legendary Graffiti Artist, Daze, and a great group of students. The first week of our session consisted of tee shirt and sneaker painting, which was a blast. Some students had a clear vision of what they wanted to create while others needed help developing their ideas. Over all it was the great exchange of ideas and spontaneity that made the whole process enjoyable.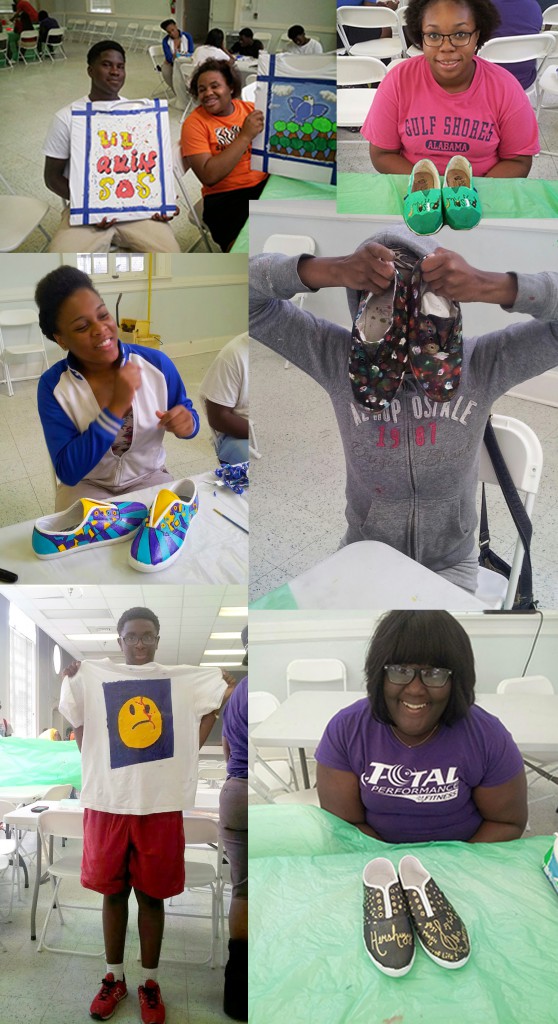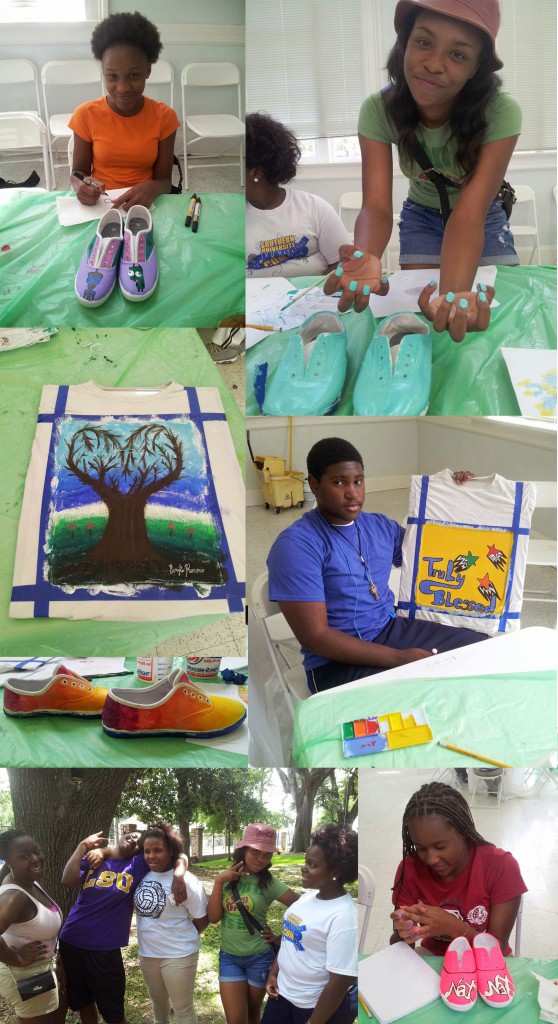 The second week was all about mural making and I chose to paint with the students at the Jaguar Lounge, in the hot sun. This time I had no plan no sketch and no idea what I would be painting with them. I wanted to create a challenge the same types of challenges I take myself through when creating intuitively, walking into the unknown and finding the light, eventually. For me it was a like being a director of a movie with no script, telling actors when to perform and often what to say. And although I had that much control over the project the painters still had to interpret and paint what came through them as individuals. It was all give and take build and destroy I would paint and they would splash and splatter paint on top. They were confused at what was taking place and questioned what was happening. In essence they were experiencing the cycle of life all through the practice of painting. It was exhilarating to witness this mass confusion followed by pure joy. Allowing and encouraging accidents to happen and shapes to form uncommon to my typical style I thought to myself how refreshing this is?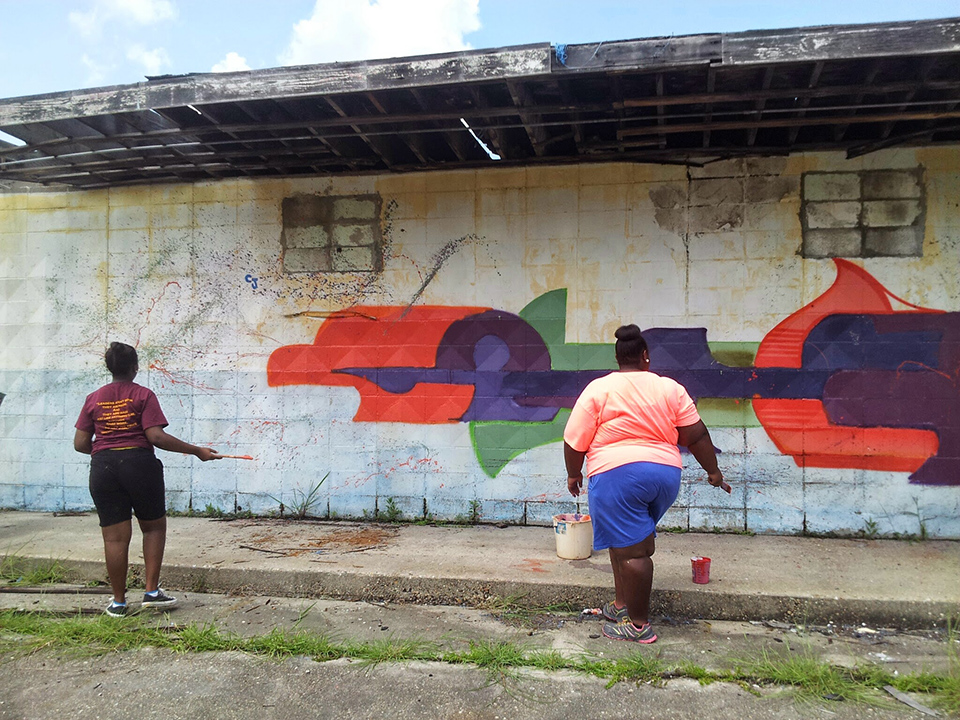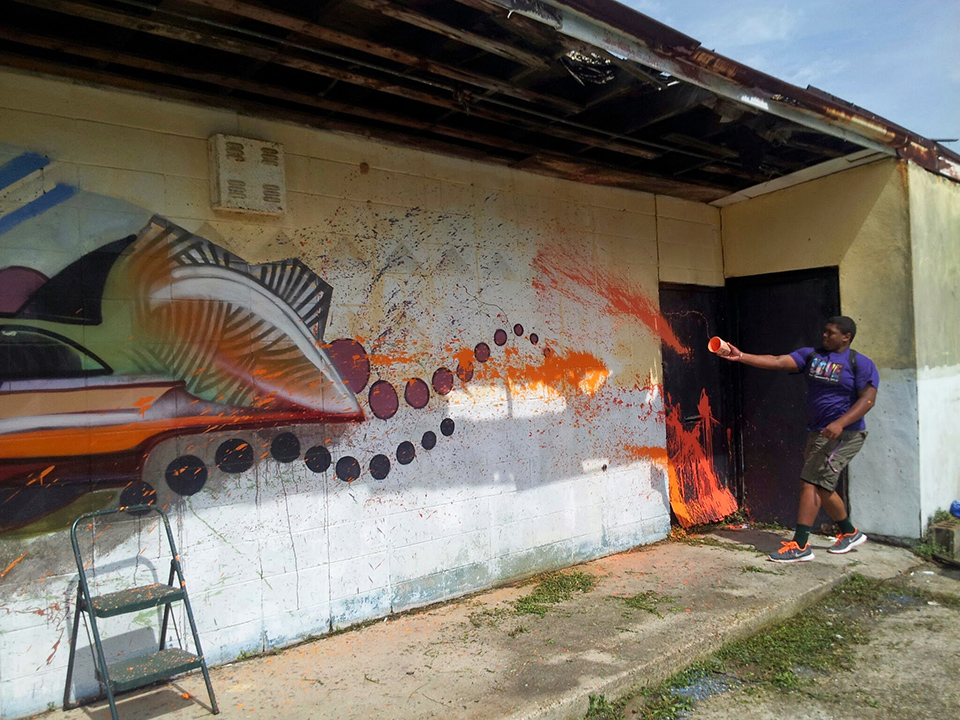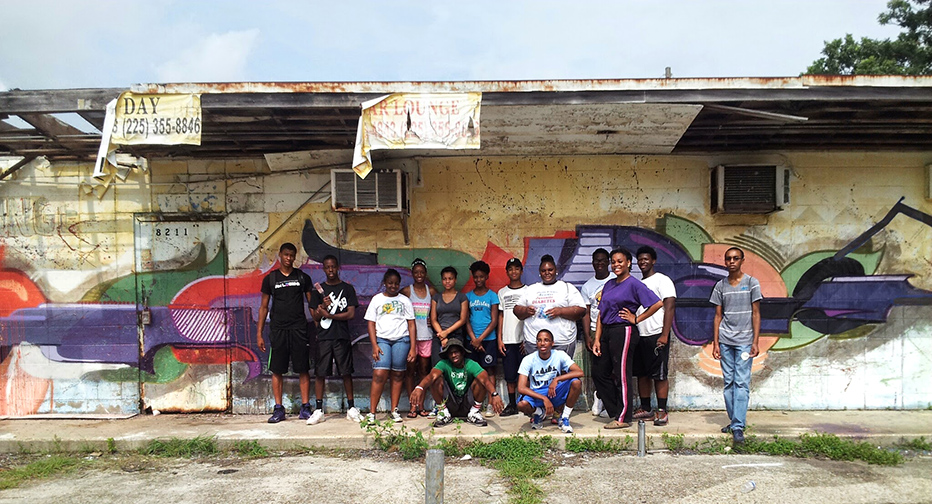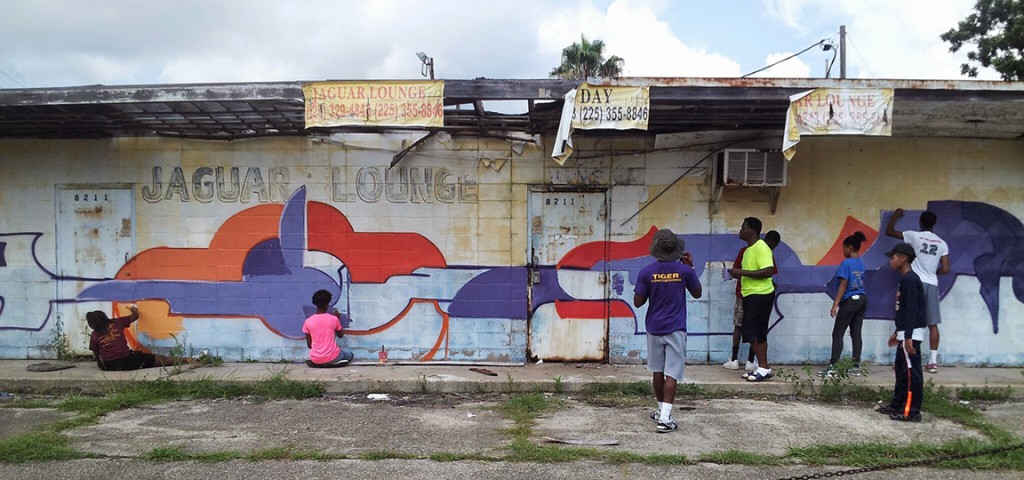 August 3rd, 2014 | mrmaxxmoses
Museum of Public Art… Does it Again.
Kevin Harris, of the Museum of Public Art, has a knack for selecting the right artist to create a visual dialogue within the hot and swampy lands of Baton Rouge. The community here is so steeped in character and personality that the artists are steadily laughing and sweating while painting. The people that live in this neighborhood have been here for years, they have many stories to share about these historic locations being painted on and what happen inside… Wow the inside scoop always makes the experience richer and deeper.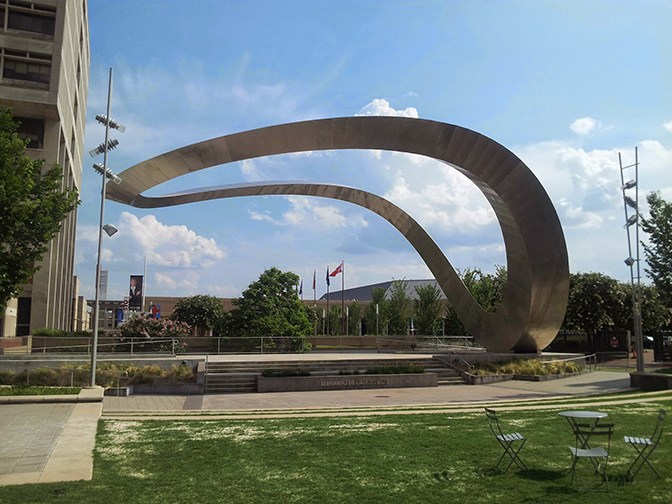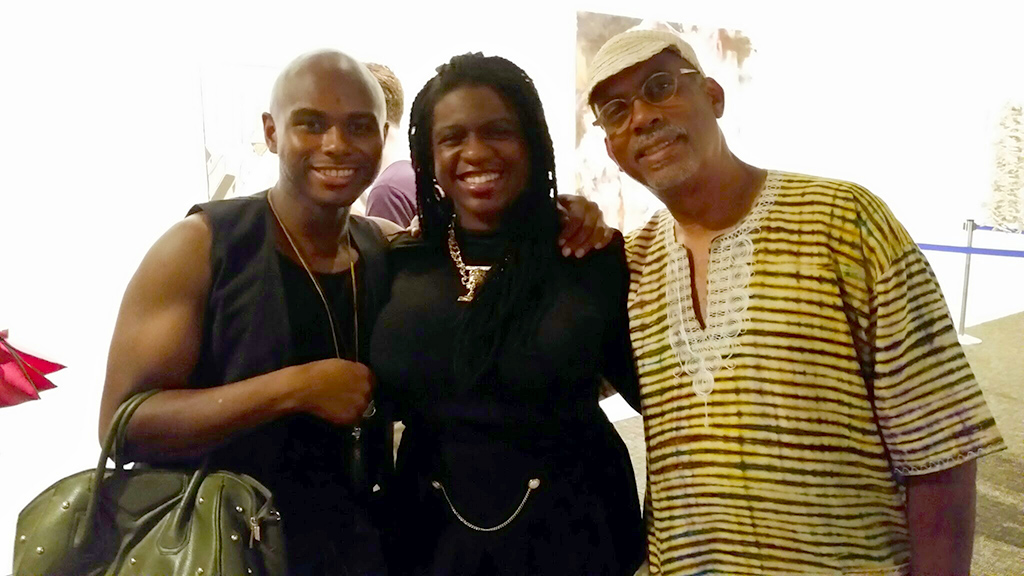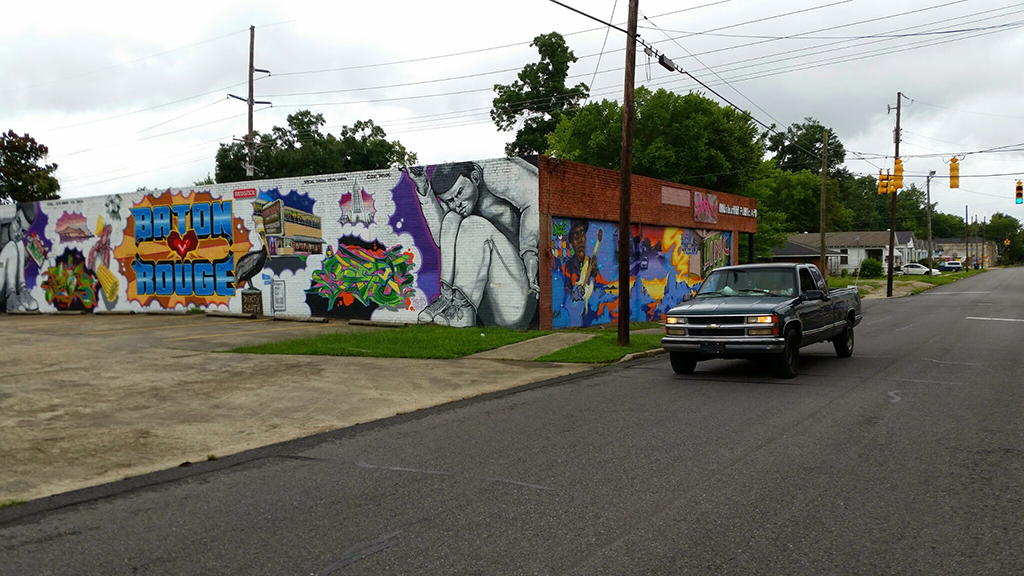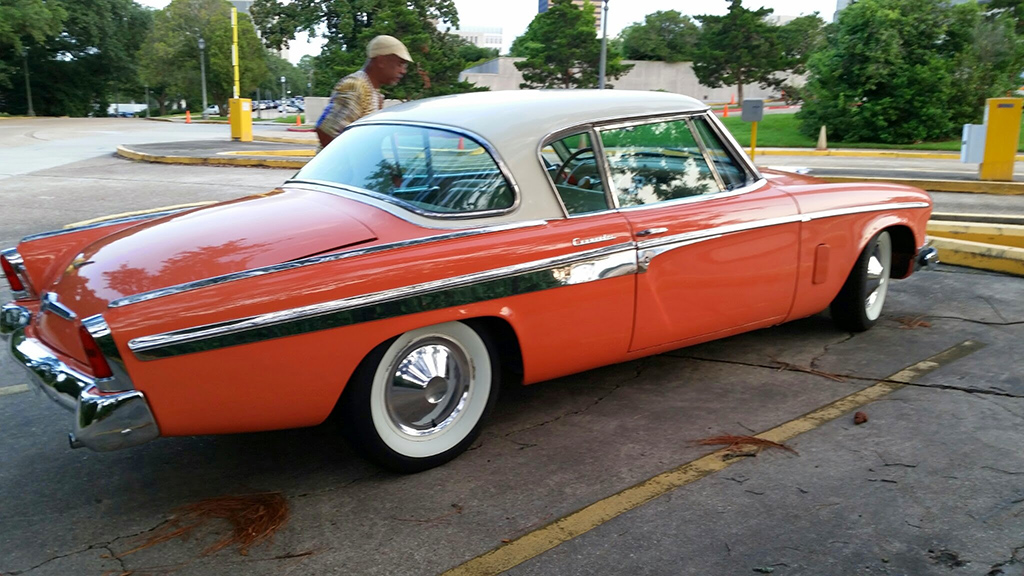 The Phenomenal Artist, Sabotaje Al Montaje, from the Canary Islands, paid close attention to the people of South Baton Rouge and actually painted portraits of them. While the legendary, Daze, from New York City, focused on using his personal stylistic cloud elements fused with scenic perspective scenes of Baton Rouge with deep rich hues of blue. Statik, from Chicago painted a brilliant mural portraying a group of beautiful black woman, all adorned with jewelry and to die for hairstyles. His use of color and imagery was so on point for the side of the hair salon that he painted upon. Hunto got busy with his abstract imagery blew all are minds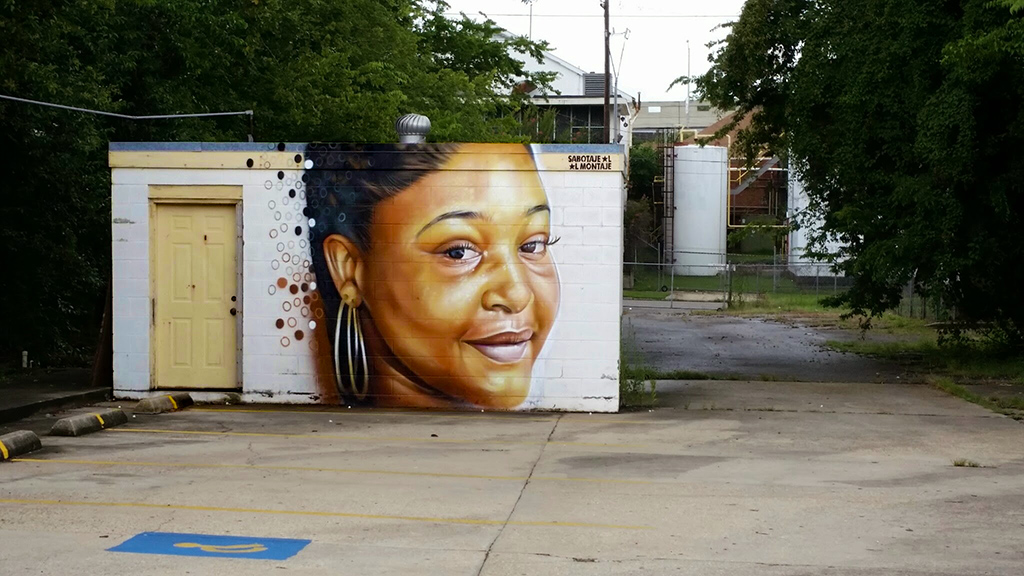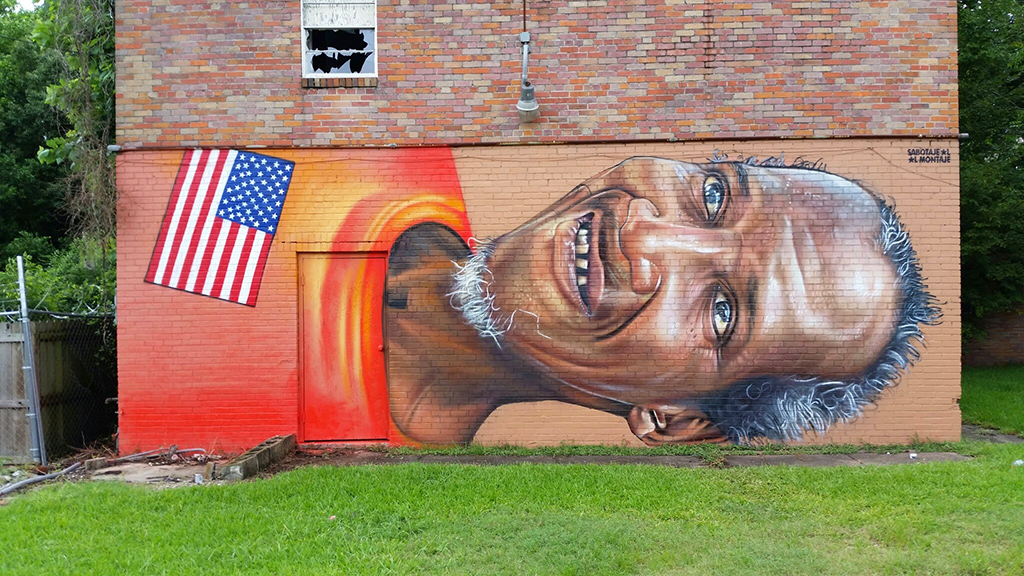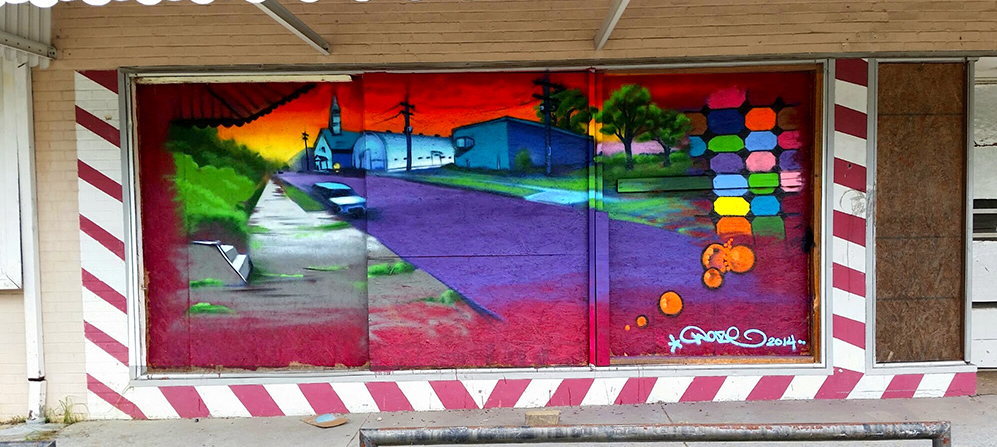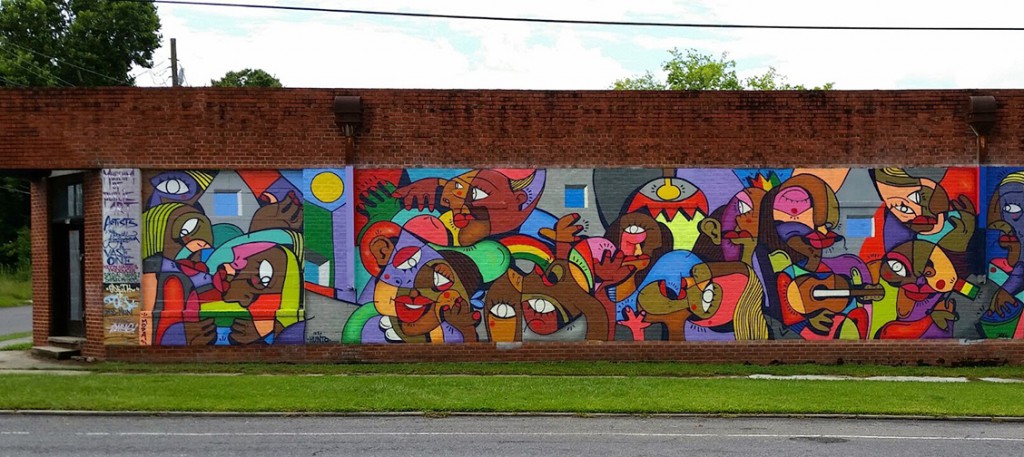 Maxx Moses, chose a different approach, he expressed that his last two mural projects required a tremendous amount of preliminary sketching, rendering and ultimately projecting his art onto buildings. He Personally wanted to step away from that entire process and be intuitive once again paint freestyle in real time where the energy of the moment is the visual manifestation. "Free-styling for me is an opportunity to re-learn, to get lost within my painting and find my way back out again, to break old patterns and find new ones, to struggle." Maxx Moses knows that this intuitive style of painting is part of his creative process and that he needs these types of exercise to propel him into the unknown where the spirit of creation lives.

June 13th, 2014 | mrmaxxmoses
Crossroads Mural with Words Beats & Life is off and running, literally! Bikers, joggers and just passersby are enjoying the progress and live painting. Along the Red Line Metro, between Rhode Island and Noma Station, adjacent the bike trail, Coby Kennedy, Cita Chelove, and Maxx Moses are painting a 300 ft. mural. Each Artist is expressing their vision and individual story that will eventually fuse together as one elaborate painting.
To follow the progress go to INSTAGRAM #crossroadsmural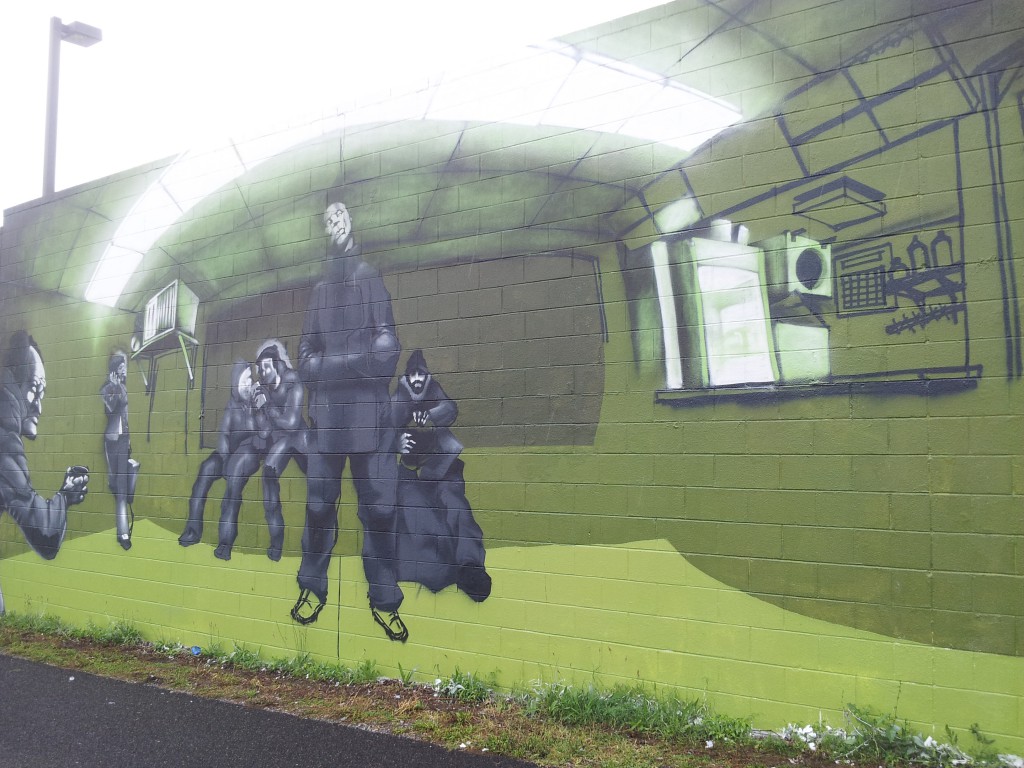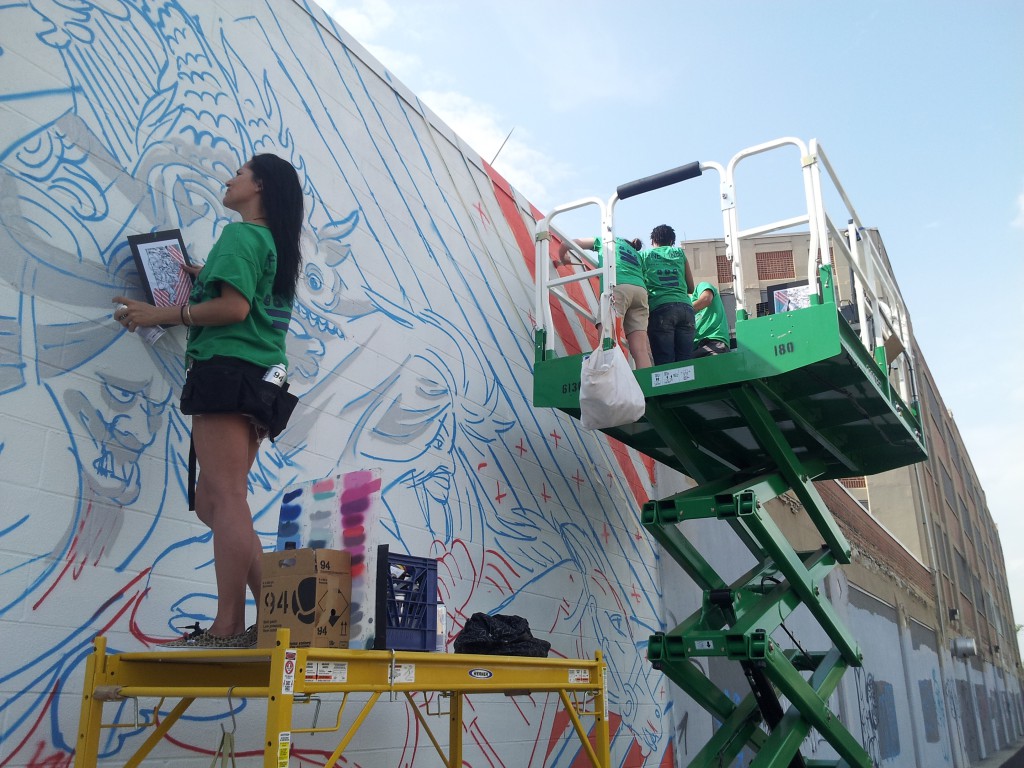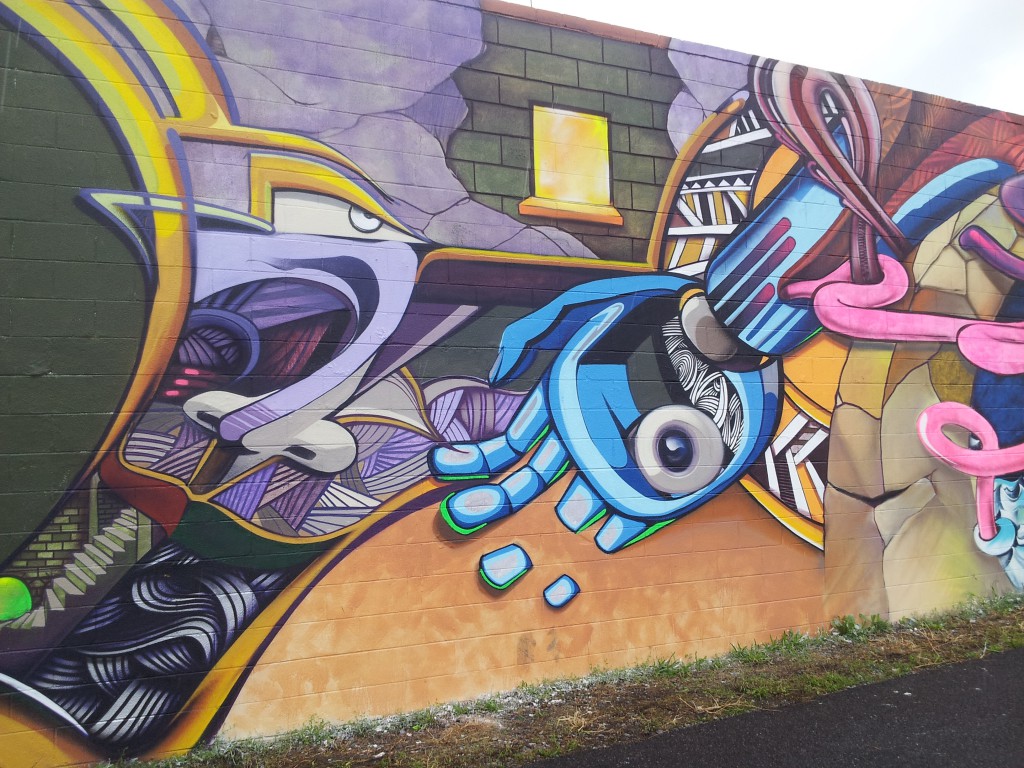 May 22nd, 2014 | mrmaxxmoses
One Sip aka Deeply Rooted
Towards the end of February 2014, I began sketching the concept for "One Sip", a large mural to be painted this spring in Washington DC. It was the first of three sketches I submitted to Mazi, of Words Beats & Life, who in turn had to present the sketches for selection. During the selection process I too did a survey online to see which of the three drawings people gravitated towards and One Sip was the one.
It was great painting from such a detailed sketch, an approach and style reminiscent of my works in New York and Philly back in the 90's, abstract surrealistic funk, but now with more color and energy.
Another great feature of this mural was the people themselves, having the apprentices to work with during this project helped keep the process light and filled with laughter as I skillfully guided them to work with quality. Lead by Maceo Thomas, the people of ward 7 rallied together and financially contributed a portion of their own monies to help bring this project to fruition, "that's what I call Community." The Mural was painted on the side of the Thai Orchid Restaurant, the owner; Vernon and his wife greatly appreciated all the good vibes that surrounded the event, showing gratitude by keeping us well feed throughout process.
February 27 marked the closing of 2 1/2 years of work towards my solo exhibition Good Morning America. In which the book is now available at http://blur.by/1miMQZb The energy directed towards making that show was intense and it was truly a breath of fresh air to paint a large- scale mural with big strokes and a fresh palette of colors. Although I finished the sketch weeks before going to Peru the actual painting didn't take place until I returned late March. Travel for me is very important, it offers me the opportunity to witness how live and interact with there surroundings, how they create what they it and value as most important. All this information inspires me its like food for my soul. Within the painting "One Sip" if you look closely at the green thumb you will notice the influences of my travels to Machu Pichu embedded within that Magical City had such an impact upon me I had to pay homage to it. Another interesting element found within "One Sip" is the main character, in which many people refer to as a Pinocchio. I wasn't thinking of Pinocchio while drawing the piece although the idea of traveling to Italy was in the forefront of my mind. A week after "One Sip" was completed I arrived in Milan Italy, for the Meeting Of Styles event hosted by my good friend Marte of Nuclear 1. unknowingly the story of Pinocchio originates from Italy and upon my arrival I seen plenty of Pinocchio puppets and was like dam… "What we've experienced or want to experience has an interesting way of presenting itself'".


May 22nd, 2014 | mrmaxxmoses
While in Lima for 10 days painting I learned to be even more patient, things don't happen as quickly as in the states especially when the organizers have to transport 30 Artists a day to paint and party all night lol. Anyway here are some of the images from the event Latido Americano 2014. This was an unforgettable experience. Throughout this journey my computer got stolen, bank account hacked I got so sick when I arrived in Cuzco due to altitude and I missed my flight home… causing me to sleep in two different countries for 12 hours each. And I still can say this was the best trip ever for real we painted all day and danced at night what an experience!!! lol

March 6th, 2014 | mrmaxxmoses
So the first few days here in Lima have been amazing meeting and connecting with all these fantastically creative individuals Oz Montania, Cix Mugre Krew, Joan Entes Jimenez Suero and many others from all over the world is inspiring. The great surprise is that a good friend of mine from Philly is here Betsy Casanas whom I haven't seen in years. Lima is big and we covered a lot of land in the first couple of days even got to go up in the hills where some of the locals live where people are financially poor but spirits are rich with a beautiful sense of community and strength.
Lima is in the process of building its subway system and yesterday we met the all the officials and now we are going to create art along the Metro lines… Today we begin… Stay tuned.

January 10th, 2014 | mrmaxxmoses
PRESS RELEASE: " GOOD MORNING AMERICA "
SOUTHWESTERN COLLEGE ART GALLERY
FOR IMMEDIATE RELEASE
January 8, 2014
Contact: Vallo Riberto 619-421-6700 ext. 5383
vriberto@swccd.edu
" GOOD MORNING AMERICA " OPENING RECEPTION, SOUTHWESTERN
COLLEGE ART GALLERY, 5:300 to 8:30 p.m. on Thursday, JANUARY 30, 2014
With a special closing party 1:00 to 5:00 p.m. on Saturday, February 22, 2014
" Good Morning America " is an audio/visual installation by acclaimed artist, Maxx Moses.
Mr. Maxx Moses has created Good Morning America as a collection of paintings to shine a light on the red white and Blues of the "American Dream". This collection of paintings will be a departure from his dreamy, palatable abstract expressions, the iconic, signature images so familiar to his internationally acclaimed graffiti murals. The images from Good Morning America will disturb your emotions and evoke many of the old racial taboos that still lie smoldering beneath the surface of the American, cultural landscape. This historical interpretation, "Good Morning America" revisits slavery, religion, political ideology and of course sex.
"The goal of this exhibition is to create an installation of large- scale paintings along with conceptual products and music, all infused with an eerie twist of satire inciting us to reflect upon the symbolism, and spiritual dogma we have been conditioned to live with and ingest as the truth". Maxx

"It's truly a blessing to become acquainted with your work, which is rich with a necessary criticism and deep reflection on our cultural representation.
I remember reading somewhere in the works of Langston Hughes where he wrote, "America, was never America to me." Your work reminds me of this. I think about how (white) America loves to wrap its tentacles around the work of our ancestors and take claim of their art, as (white) American art. They chose to include our work when it is convenient and beneficial to them, accepting Black people when their cultural contributions can be commoditized and exploited. This is the new age means of colonizing the body of our cultural ideas. When I 'read' your artwork, it says to me, "America was never America to me," and echoes the sentiment of so many who resisted both cultural and social integration into the American system".
Dr. Rachel N. Hastings,

Assistant Professor of Communication, Southwestern College
https://www.youtube.com/watch?v=A1UyiI4RMVM
January 1st, 2014 | mrmaxxmoses
Good Morning America
Good Morning America is a collection of paintings by Mr. Maxx Moses designed to shine light on the red white and Blues of the "American Dream". This collection of paintings will be a departure from his dreamy palatable abstract expressions. they will disturb your emotions and evoke the taboo. This historical interpretation "Good Morning America" revisits slavery, religion, political ideology and of course sex.
The goal of this exhibition is to create an installation of about 16 large- scale paintings along with conceptual products and videos, all infused with an eerie twist of satire inciting us to reflect upon the symbolism, and spiritual dogma we have been conditioned to live with and ingest as the truth.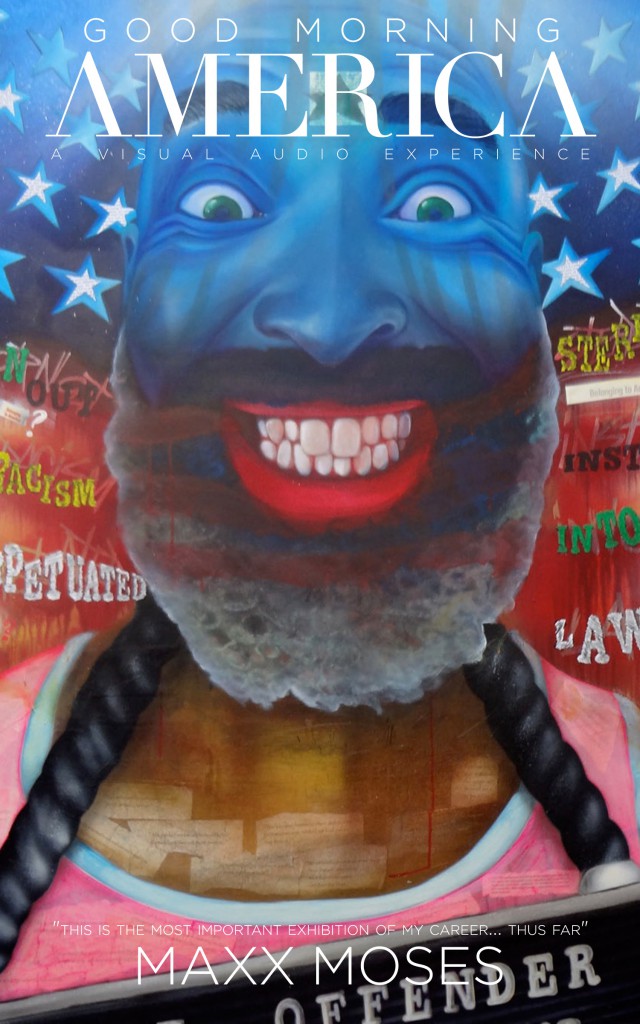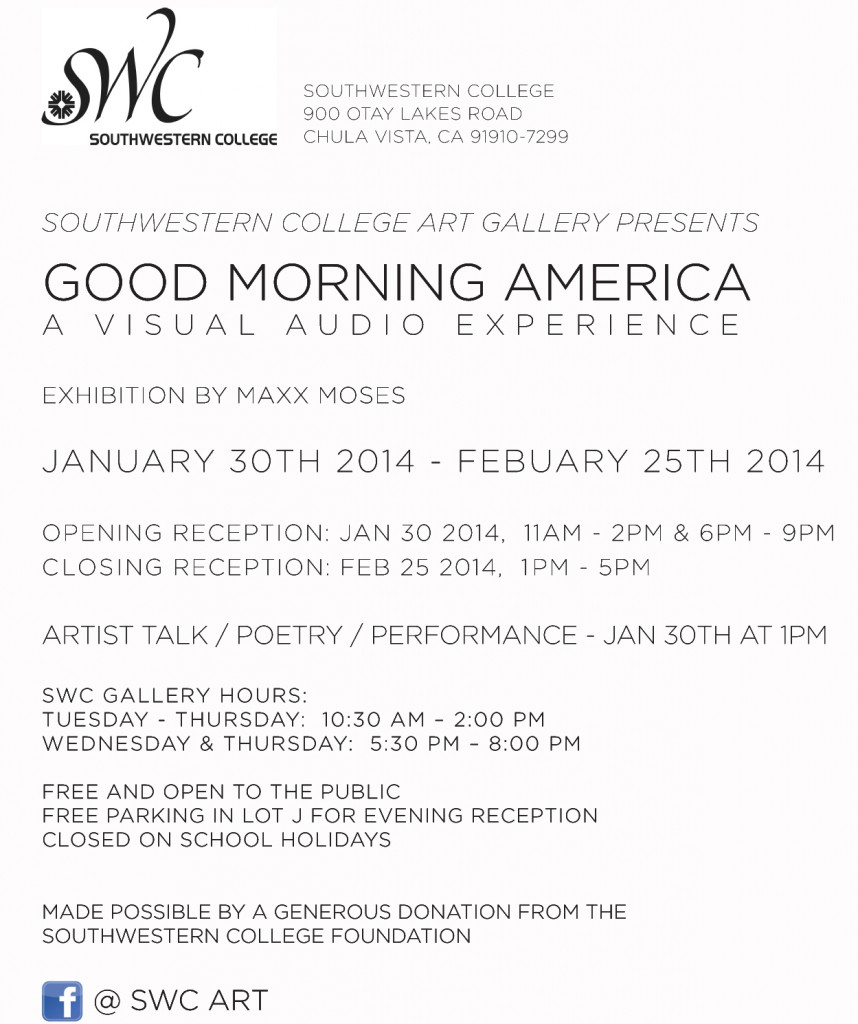 « Previous Entries