There were two determining factors that ignited the Color the Corridors, Mural project. In 2010 Miguel Godoy, Todd Stands and Maxx Moses were commission to create, Liquid Harmony mural, at the 62nd. & Encanto trolley station. This mural had such an impact on the community that new developments built in that area extracted colors from that mural onto the facades entrance. In 2019, On the day of the free trolley ride Maxx picked up his 10-year-old son from school and took them on a trolley ride throughout the city, getting off and on wherever they chose. Along the journey Maxx noticed and began taking photos of all the dull, blank walls at the trolley stations along the way. He thought this trip could be an adventure if these walls were covered with his art. He also thought that more people would use the trolley if there was more art, and that this presence of art would create a synergy of safety, enthusiasm and economic growth for underserved communities. The following day Maxx traversed the orange line taking his son downtown to school from Lemon Grove. Then the idea blossomed, could Maxx Moses transform the southeast corridor into a visual adventure? In 2018, he revitalized the Liquid Harmony mural, and he felt the time was ripe to bring is idea to fruition.
He immediately drafted up a proposal that included concepts, pricing and dates for 3 trolley stations to be beautified along the orange line, in 2019, but it was denied. However, two years later he got a call from MTS, stating that they wanted to revisit the Color the Corridor proposal and bring it to life.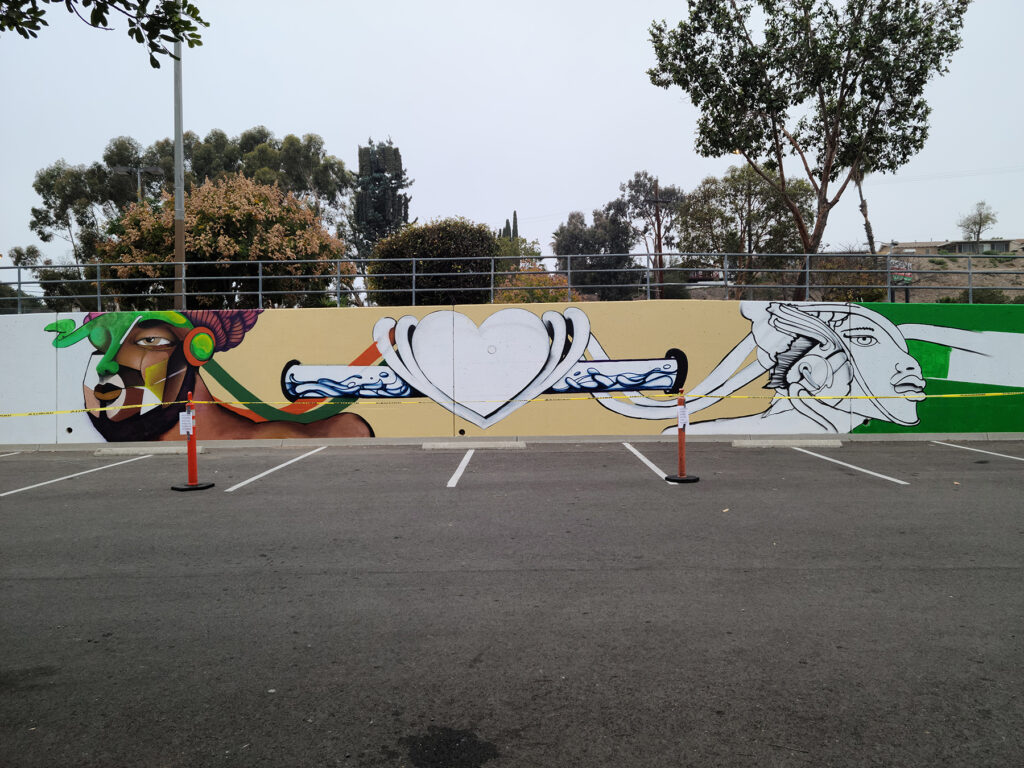 December 2021 the first mural, titled "the Cosmic Level" @ Massachusetts avenue was completed. Maxx stayed close to the original concept submitted, but naturally incorporated influences from the present moment. For example, often in the mornings a swarm of birds would dance across the sky, so Maxx incorporated this activity into the mural. Also, the artery's that extended from the heart were originally designed in gold. But Maxx decided to paint them blue, orange and green, the colors of San Diego, trolley system.
The overall engagement surrounding this project was encouraging, each day people purposefully drove by to exchange ideas and their interpretations of what was blossoming in their neighborhood. Maxx says, "It always feels good to have people ask questions and comment on what I am creating… most of the time they ask me what is the meaning behind the concept? And my response is always… what do you see?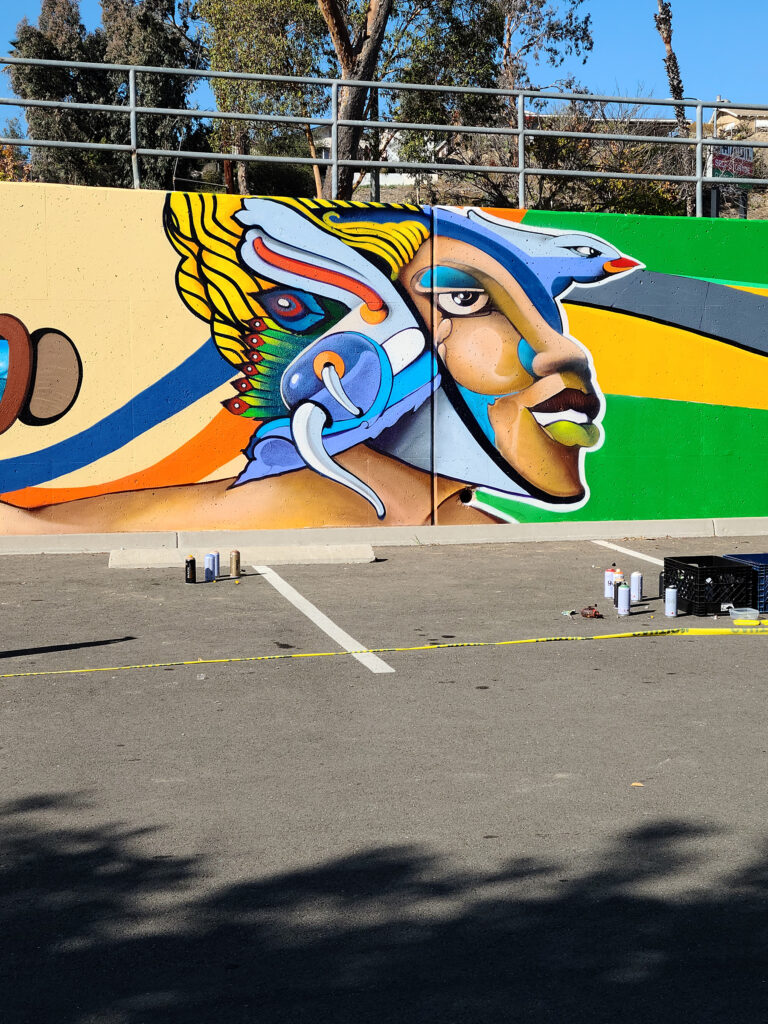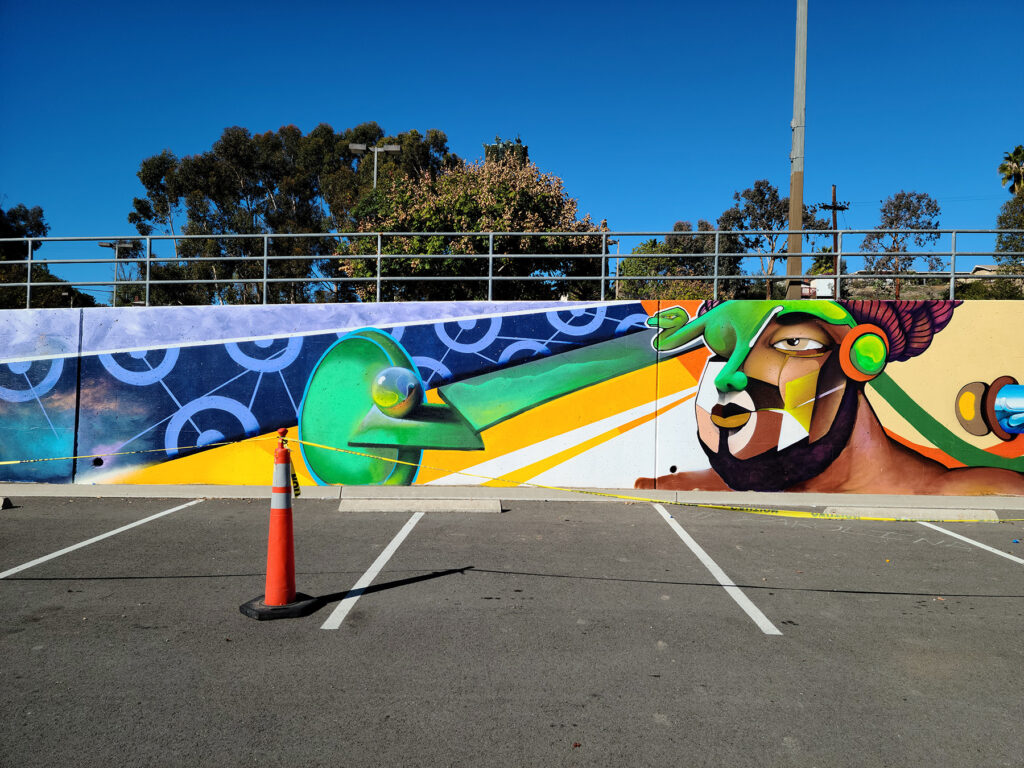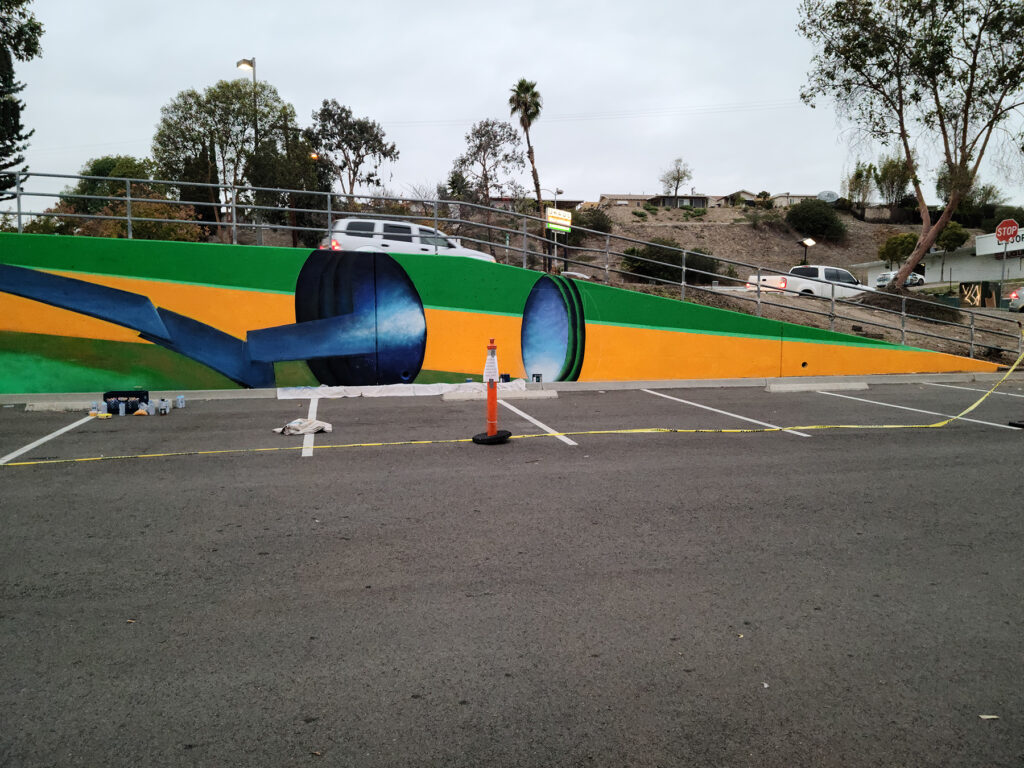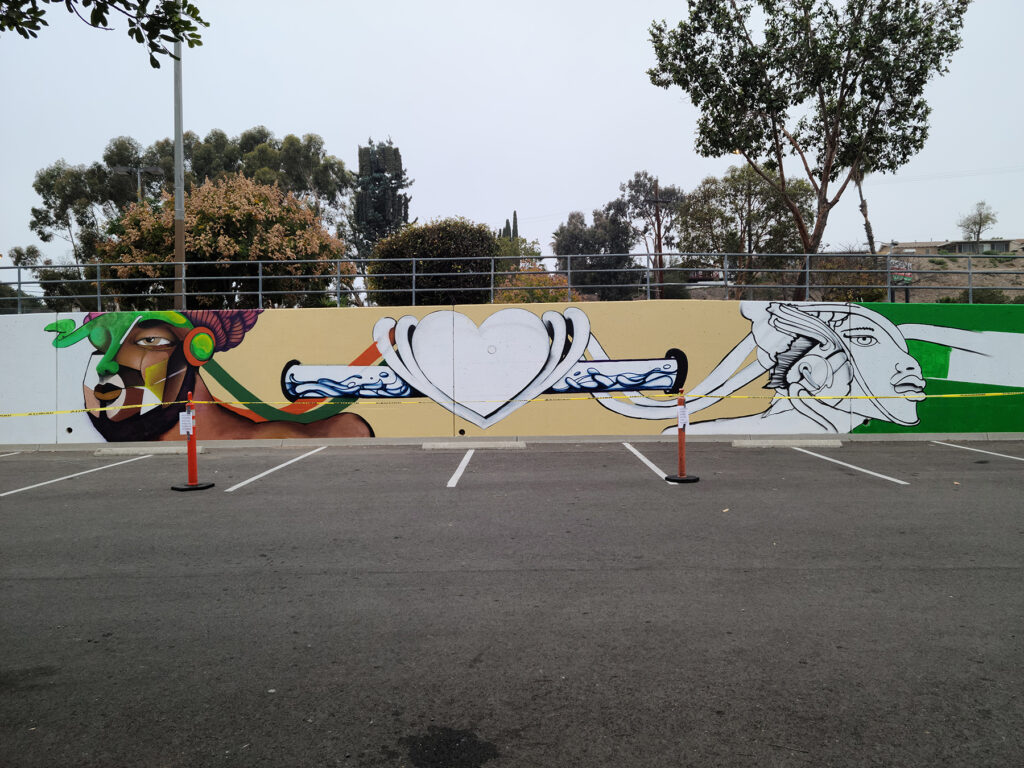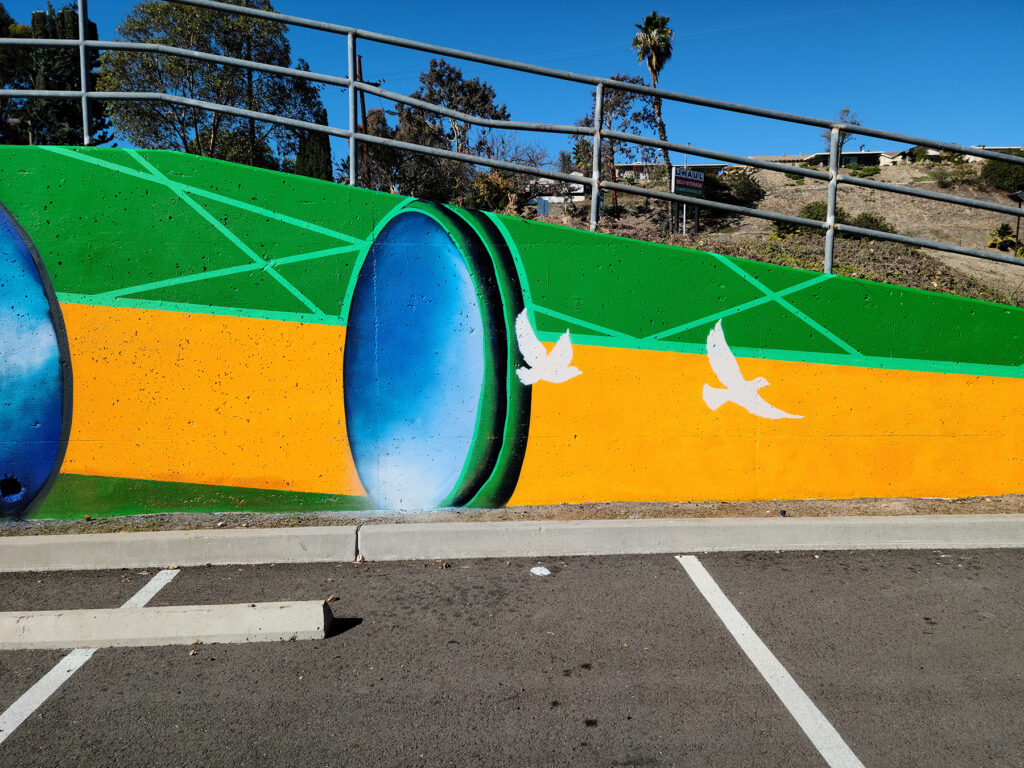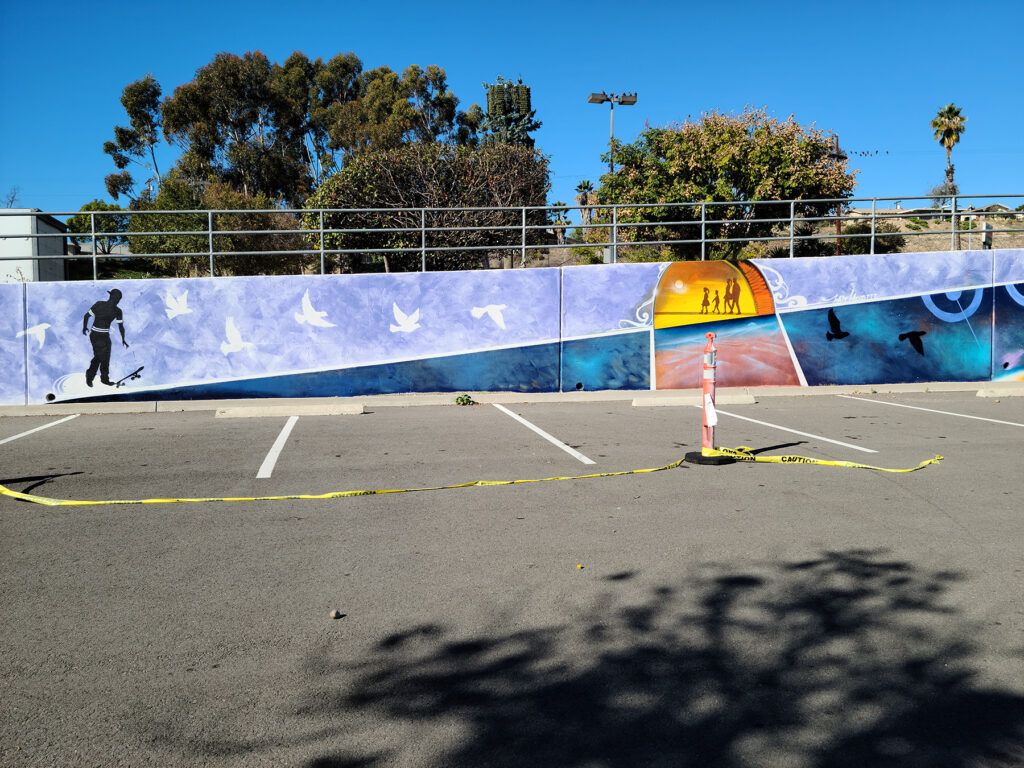 Comments are closed.