2020 has begun and once again it's time for Maxx Moses to travel the world, but before he takes flight lets his share some of his creative adventures thus far. December, 2019 closed with the creation of a mural for Maxx's new friend and collector Jim Giles.
Jim is always the first person Maxx interacts with at the Sunday Gaslamp Artisan Market, downtown San Diego. The diverse conversations between engineer and artist are inspiring and always set a good vibe for selling art. Most of the time Jim makes a purchase and recently he's launched an online store for Artists called @ Fanoggin.com. Here you can find and array of artist works that Jim loves and wants to make accessible to the public. This lead to Jim's idea of having a mural created outside his office. He left the concept totally up to Maxx with one request that the imagery reflected technology. Maxx's ideology centers around the technology of being human and for Jim's wall it's all about the power of the mind, the technology of connectedness and the rich history of the Black Man's presence on Planet Earth.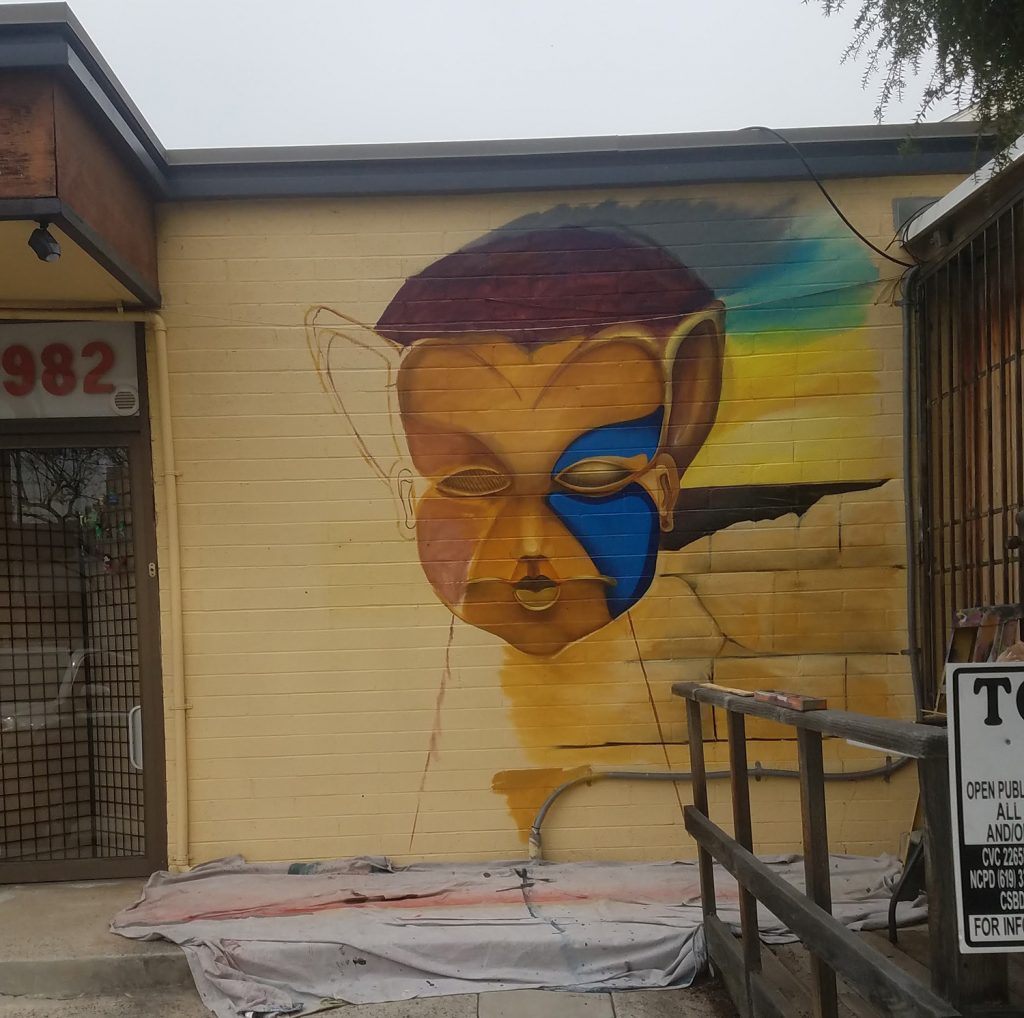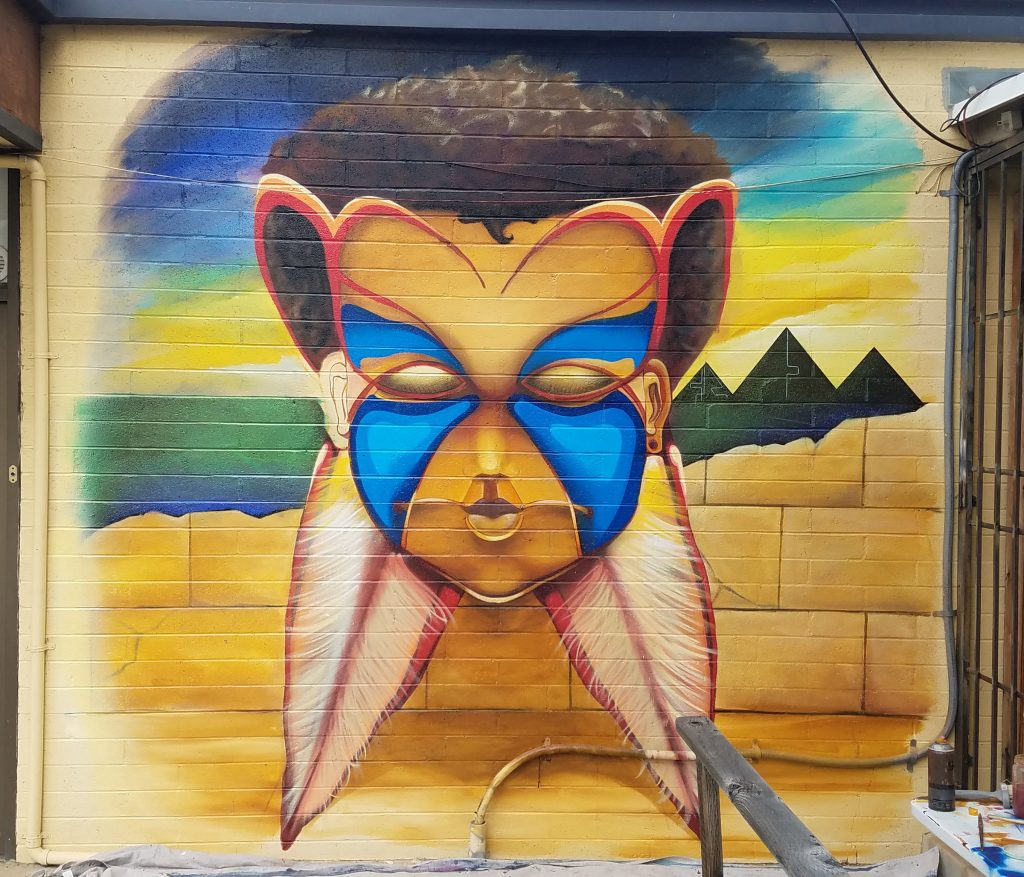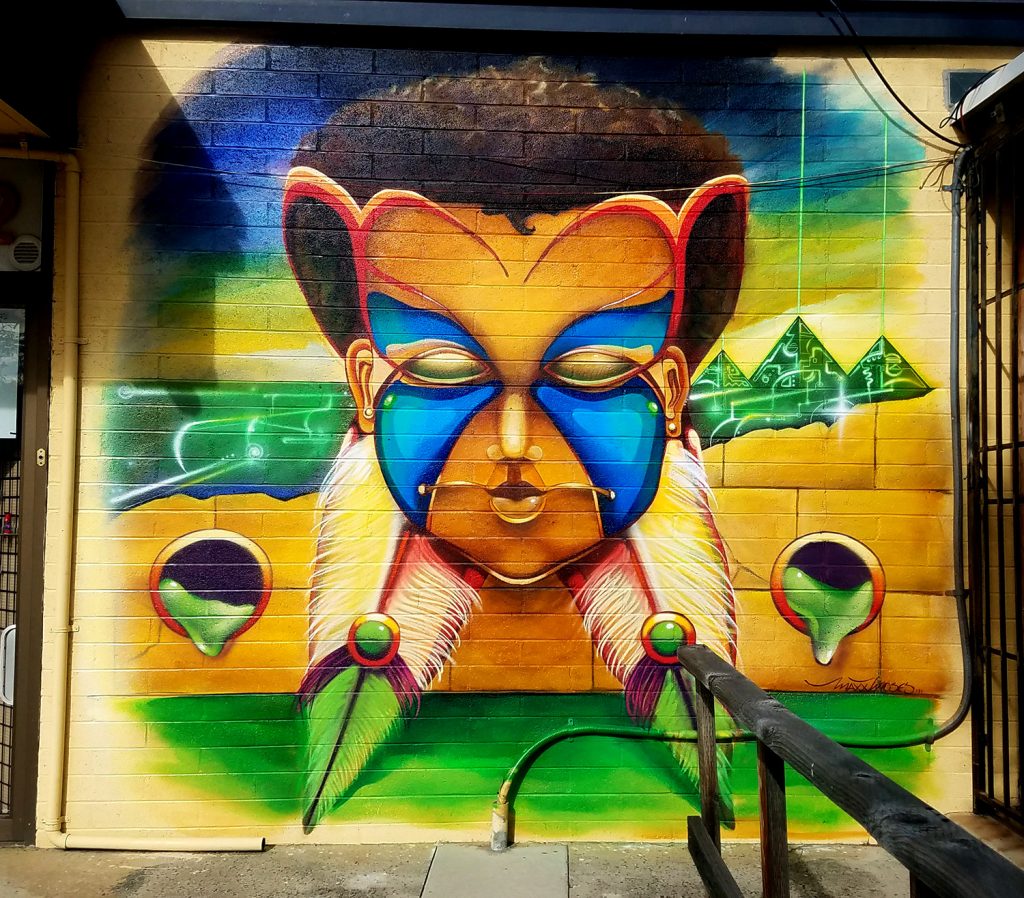 When in San Diego go visit this mural person in, its right across from Grants Market, in South Park.
Maxx stepped into 2020 with the clear vision of honoring his eternal connection to his Mother, the Late Marion Hopkins. It was supported by supplies from Artist Craftsman and Supply in San Diego and the Hitzke Development corp. This mural served not only as a dedication to Maxx's mother but also a tribute to all mothers and their sons. Throughout the mural making process Maxx interviewed Mothers and sons live on Instagram #sonmommylovesyou.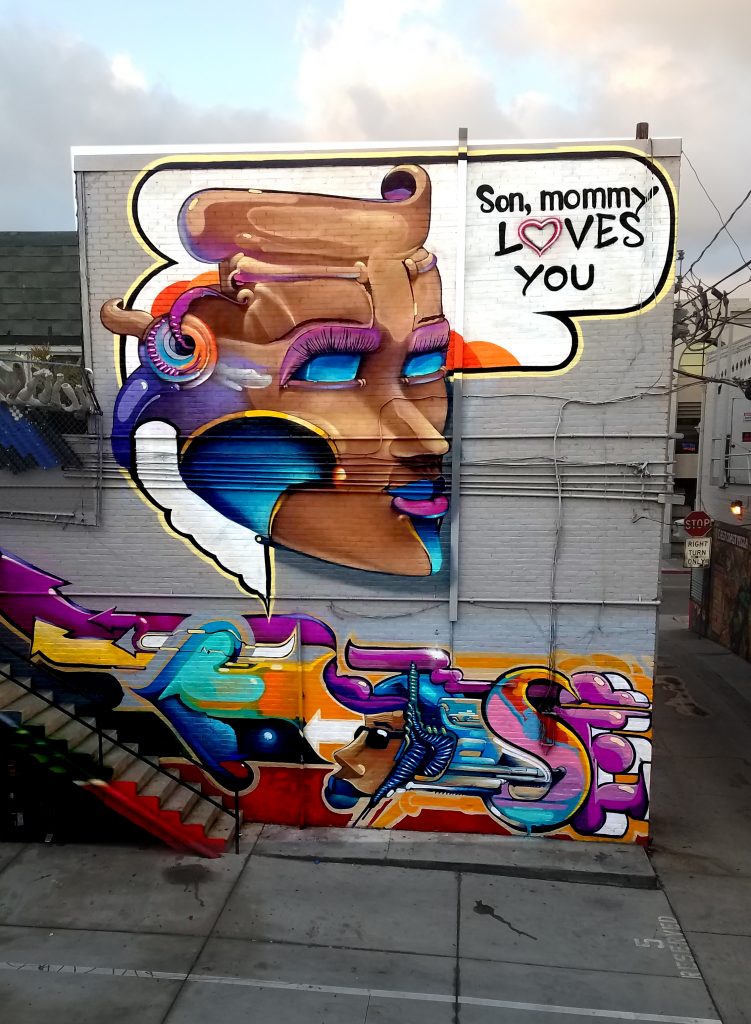 These touching stories evoked a lot of emotion and attracted a new beautiful being into the world of Maxx Moses. Daniell, is her name, the same birth name as Maxx and same zodiac too. Daniell was so moved by one of the #sonmommylovesyou interviews and the vision of the artist she commissioned Maxx to create a mural within her home.
immediately Upon meeting their kindred spirits bonded, effortlessly Maxx went to work developing a concept for Daniell's home. Maxx feels the mural is technically a perfect blend of spray paint and brush work. From the design perspective he is also pleased with the incorporation of letters fused with figurative imagery. More importantly Daniell is pleased so they are both happy… photos coming soon!
So the years has begun and the next creative adventure for Maxx is back to Africa, into the country of Botswana where he will collaborate with artist from that region on two murals and lecture at two universities. Fortunately, this is where he will spend his coming birthday, in the Motherland. So stay tuned and follow the entire journey That begins February 21st. on Instagram @maxxmoses777.
Peace blessings and remember, "Every human is an Artist"

Comments are closed.