About a month ago if discovered this magazine titled the Conscious life Expo. Immediately I thought I have to be there. I need to be in Los Angeles within the company of healers, Psychics, shamans etc. I wanted to share my art within this circle of individuals. I looked inside the booklet and seen the show was only weeks away and all the booth spaces were sold out. But there was a phone number listed so I called and left a message of how I had to be there and how my work was such the right fit for that audience. Two days later a woman returned my call She was hip to the works of Maxx Moses and was glad I wanted to be a part of the show! Our conversations were inspiring and we just kind of hit it off, synchronically. She expressed to me what I'd already read, that all the spaces were sold out but… she would do all in her power to insert me into the show… and before we hung up she said once you get into the show something will happen some magic will happen.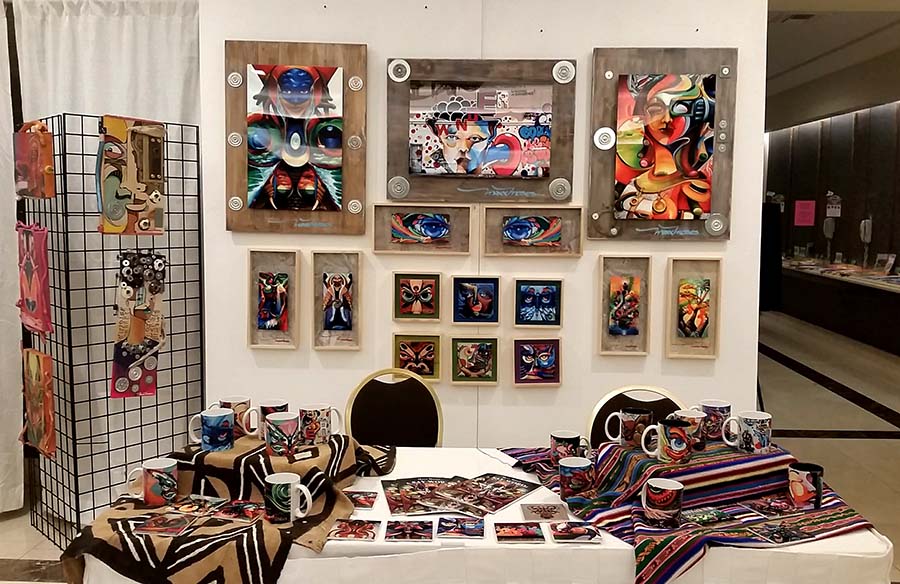 So yes a space opened up for me and I arrived Friday February 9th. to set up and sell. Although I was grateful to be in the show and granted so much kindness, the booth location was wack. The following day I ventured upstairs only to see my fellow artist and friend Mear One front and center at the show, right at the entrance, dam what a location. We chatted for a while and like always I was brainstorming of how we could make our presence even stronger at this event next year. Then I said to Mear, let me think on some ideas for the future tonight and well talk about it again tomorrow. Tomorrow he says. Oh I won't be here tomorrow! What I said out loud then I'll take your space tomorrow. All good he says… the magic begins. Prior to this across from me was this healer and body worker, named Bobby Helm who just did some body work on my friend Crystal. The noises she omitted and the expression on her face encouraged me to trust the process. She was like do, it treat yourself. So I did, Bobby gave me a consultation poked around my mid-section and said you spend money getting your car tuned up and running, do the same for your body… hmmm the mid-section here is where I need to do most of the work, lie down. He went right to it, pressed directly into some area on my midsection and I whaled as he continued to press I could feel the trapped energy releasing from that area in the body, and he continued. It was rigorous and stimulating, when he was finished I just remained there as my eyes released endless tears of relief. Wow I said aloud I didn't realize my body had been storing so much trapped energy. Emotionally I was at least 25 pounds lighter. Then Bobby says to me, now watch how your life changes!… Natural magic, I end up in prime time front and center at the Conscious Life Expo… sharing my gifts with the world.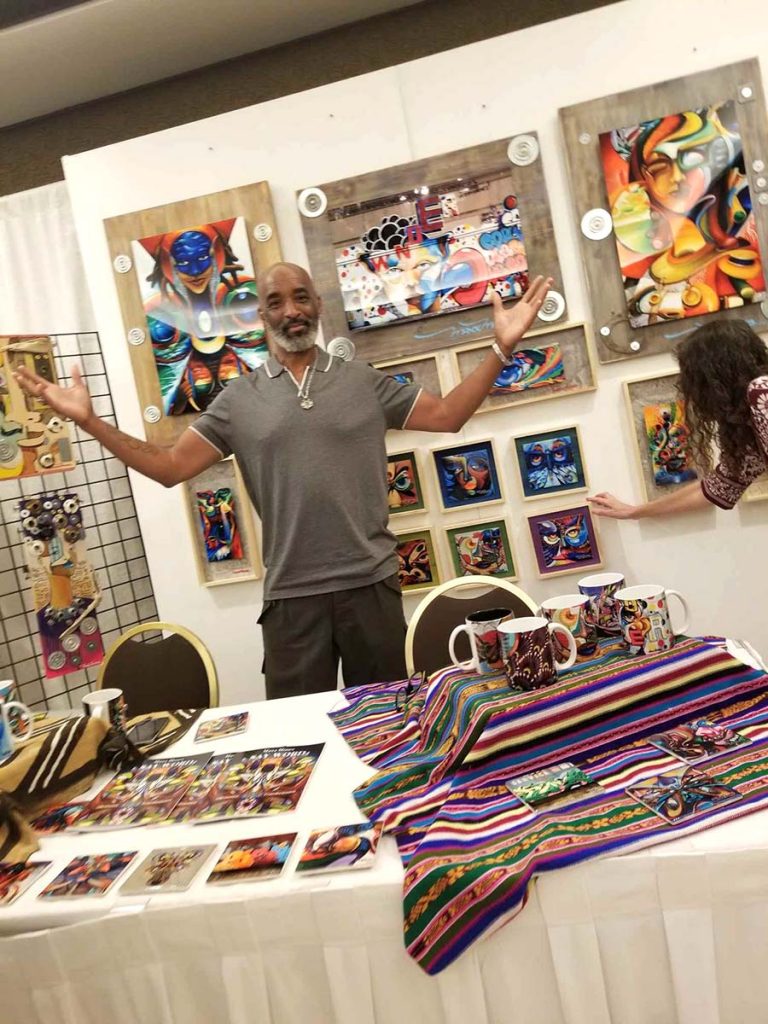 Comments are closed.