A few years ago I was doing some research on art in San Diego and I came across this interview on KPBS that spoke about murals in Southeast San Diego. The feature was about The Urban Collaborative Project and the organizations Director, Barry Pollard. I was like who is this person and why don't I know him, better yet why doesn't he know me? I reached out to my good friend and Director of the NAACP, Clovis Honoree and asked do you know Barry Pollard and can you introduce us? Upon our first meeting Barry and I had a great conversation, talking about community art, social justice, empowerment and just getting a feel of how we both think and operate.
A year later in 2017 a dear friend forwarded me an application for the San Diego Foundation Creative Catalyst program which is a $20,000 grant from the San Diego Foundation. The Award was created to help propel established and emerging artist to the next phase of their career. The grant is gifted to individual artist, partnering with a Non-Profit organization. Instantly I thought of Barry and the Urban collaborative project, we applied and won the grant.
Through the Creative Catalyst grant we executed two landmark workshops "Family Splatters" and "Every Human is an Artist" and our Permanent art installation "The Mines Eye", an outdoor kaleidoscope built out of bicycles (that now resides at the Gathering Place @ 101 50th. street San Diego).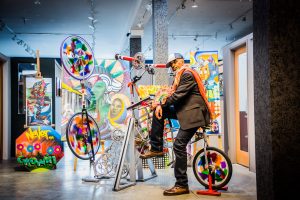 The most valuable asset obtained throughout this experience is the value of partnerships. What began as a vision inspired by a simple toy kaleidoscope and pure determination was actualized through a series synchronized partnerships. Francisco Contreras Yee, A Reason To Survive, Students from Sweetwater and Morse High schools as well as a host of volunteers and vendors all contributed to our vision.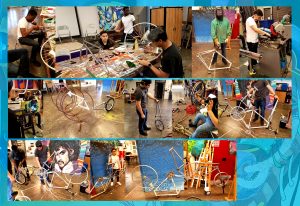 As the partnership between Urban collaborative Project and myself (Maxx Moses) continues to flourish, 2020 promises to bring even more creative opportunities to Southeast San Diego. Our recent project Uncontained, is a tricked out container @ the Gathering Place, with the interior designed for multi-purpose usage and the exterior painted to inspire your mind.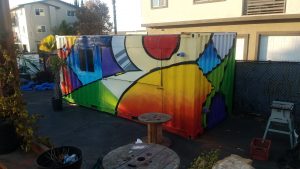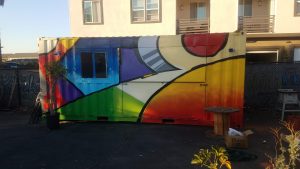 Comments are closed.