After my experience in Russia painting a 20 story mural on high rise apartment building I returned to the states with new eyes. Seeing opportunity everywhere I approached a newly built apartment complex in my neighborhood of Lemon Grove. I walked into the office and introduced myself to the actual owner of the property, Ginger Hitzke. I told her I was interested in doing some art on her buildings. She smiled and laughed and said yes and I've been looking for an Artist, Bam. Follow your gut and live your dreams. I developed some concepts and put together a proposal. As we are waiting for all the details of that project to work out she said in the meantime can you paint a mural in my office. I developed a design that I thought would fit in her space and not too overwhelming.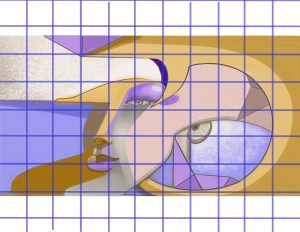 She loved the design then went to my Facebook page and said. I really like the vivid colors you use. Can you add those colors to my mural? I responded oh so you want me to go off then? Yes, please do was her response.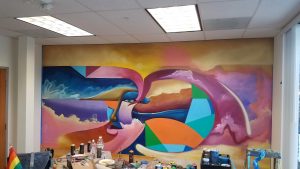 Comments are closed.