FOR IMMEDIATE RELEASE
Local artist, Mr. Maxx Moses sends a message of Love and Creativity to the community
Book launch, new mural and community workshop arrives at The Studio Door in North Park
SAN DIEGO, California – August 30, 2016 – Local muralist Daniel Hopkins aka Mr. Maxx Moses will hold a book launch for his latest release, SAY WORD, Art & Affirmations. The launch will take place in conjunction with the artist reception for Open Studios San Diego on October 8, 2016 from 6 PM – 8 PM at The Studio Door in North Park.
Say Word is the latest effort for Daniel to bring positivity and creativity into our communities. The book of affirmations sends a message that words and images can propel lives towards goodness. It's a natural extension of the message that comes through the artist's murals, workshops and activism, which can be reviewed at http://posetwo.com, the artists website.
"Affirmations are here as reminders, for we are forgetful. We've forgotten the beauty from which we've been created. We need constant reminders of our oneness with everything in creation to alleviate the pain of loneliness," said Daniel, "I hope that people will use SAY WORD to help visualize and affirm their inner strength and mental magnetism."
Remaining uncomfortable is a life practice for the artist Daniel Hopkins. His formal education and exile from his beloved NY was at SUNY Brockport College, where he fused Subway Art with surrealism creating his own artistic identities. Creating large scale spray- painted murals across the globe and forging deep connections with communities is how he examines the depth of his learning and the quality of his art. He currently resides in Rosarito, Mexico and many of his local murals can be seen throughout the border region.
His most current persona, Mr. Maxx Moses is a Concrete Alchemist whose mission is to transform blank walls into contrasting ideas of beauty. Ultimately encouraging the viewer to look at death as inspiration… to live! In 2014, he organized some of the regions best muralists to participate in "The Alliance Project," painting murals on the building that The Studio Door now operates. Recently, Maxx along with Gloria Muriel aka Glow and Monty Montgomery, half of Kreashun, have returned to the building to repair, revise and reimagine their murals.
"Creativity takes many forms. Part of The Studio Door philosophy is to create an accepting atmosphere where artistic expression is encouraged to be expressed on its own terms. This is a place of possibilities where street art is exhibited alongside of fine art, where emerging artists work alongside of master artists, and where local artists can hang with national artists," said Patric Stillman, Director of The Studio Door. "Maxx understands this idea at its core. His own work across the globe has been inclusive and inspirational."
Teaming up a second time in October, Daniel and The Studio Door will be presenting a one-shot workshop, Making a Mural with Maxx. On Saturday, October 22, 2016 from 10 AM – 1 PM, Maxx will lead a team of artists to create a collaborative mural at The Studio Door. Teens and adults are encourage to participate.
For more details, visit The Studio Door's website at www.thestudiodoor.com or stop by The Studio Door (3750 30th Street) during gallery hours (Tues – Sat Noon – 7 PM / Sun Noon – 4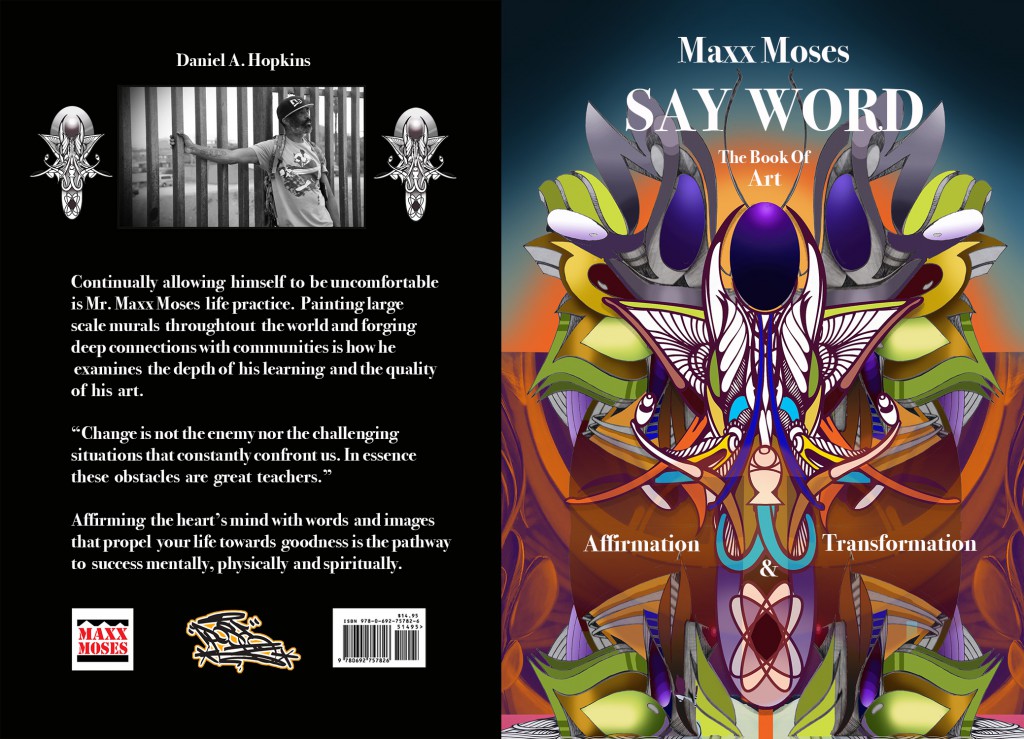 Comments are closed.