Food For Thought
Thursday, September 3rd, 2015 at 11:03 am
I've recently be invited to participate in this project numerous New York based Artist artwork will be displayed in a mobile art gallery which will be featured at various art and food festivals around New York. The mobile art gallery will also be used to sample DiLusso products at various deli markets while consumers walk through and view your piece.
The idea was to Create a painting that inspires you most about living in NY? It's food, art, culture? My piece is titled "Food For Thought"
Food For Thought is a mixed media painting infused with collaged images of Hip Hop icons natural foods and of course the flow of Maxx Moses. This painting is inspired by the Hip Hop music of 80's 90's and early 2000's. At this period in time the New York Emcee was a verbal chef, cooking up soulful platters of lyrics as "Food for thought". This Boombastic sound blasting from night clubs, block parties and pimped out rides, nourished our appetites like tasty treats, while the content always kept us hungry for more. More beats more rhymes and of course more style. This original style, birthed in New York City influenced Fashion, Art Music and Dance World Wide.
For me this is what made New York special.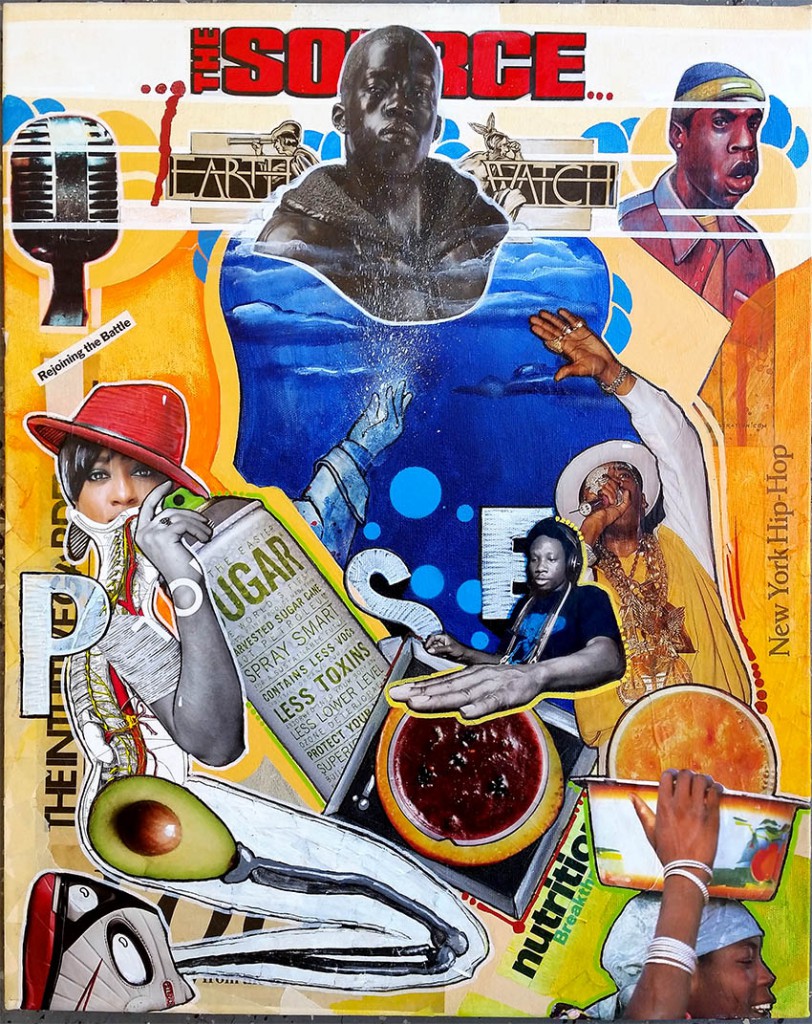 Tags: community, international art, Maxx Moses, mural, painting, pose2, projects, public artist, spiritual, spray painter, transformational
Comments are closed.