In 2012 with the help of Words Beats & Life I had the opportunity to create 2 murals for the Angelika Film Center in Fairfax Va. On this project I flexed two of my favorite styles, "Alphabet Soup" and "Symetrix" "Alphabet Soup" is all about Graffiti letters randomly distributed with colorful design to bring balance. The first mural downstairs around the elevator is where is used this style to say the word Angelika. Using this style the viewer is always intrigued with the challenge of finding all the letters in the word and I have a blast creating new ways to shape and bounce the letters into form.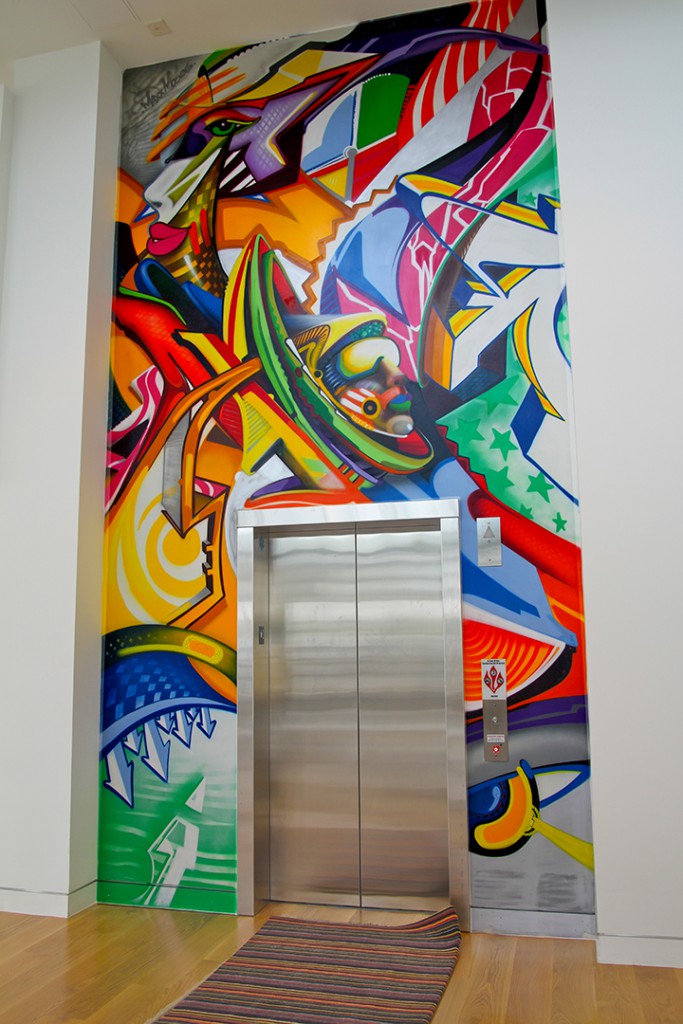 "Symetrix" is the style born from observing and painting Butterflies. Since moving to California nearly a decade ago I've been surrounded by these beautiful creatures and thus influenced by their grace balance and design. Upstairs in the lounge area I've infused the design of a butterfly with human form and surrealism, which has become iconic Maxx Moses imagery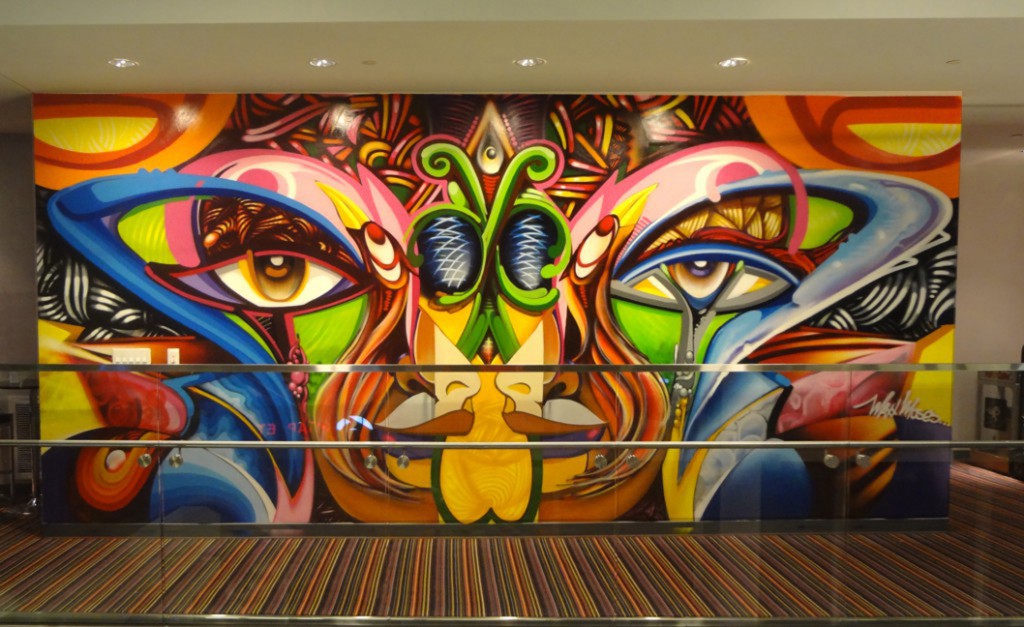 This year Angelika has opened a new theater in Carmel Mountain, San Diego and they asked me to return to paint two murals once again. The first wall is upstairs in the lounge area and spans 70ft across 9ft high and is simply titled The Magic Projection. The inspiration for this wall is based upon the idea of movie making, perception, nature and my 4, year old son who while painting at home kept repeating the word Magic over and over again! I thought to myself yes painting is magic and movies are moving paintings. The Magic Projection also incorporates the alphabet soup style, keeping it consistent throughout the theaters.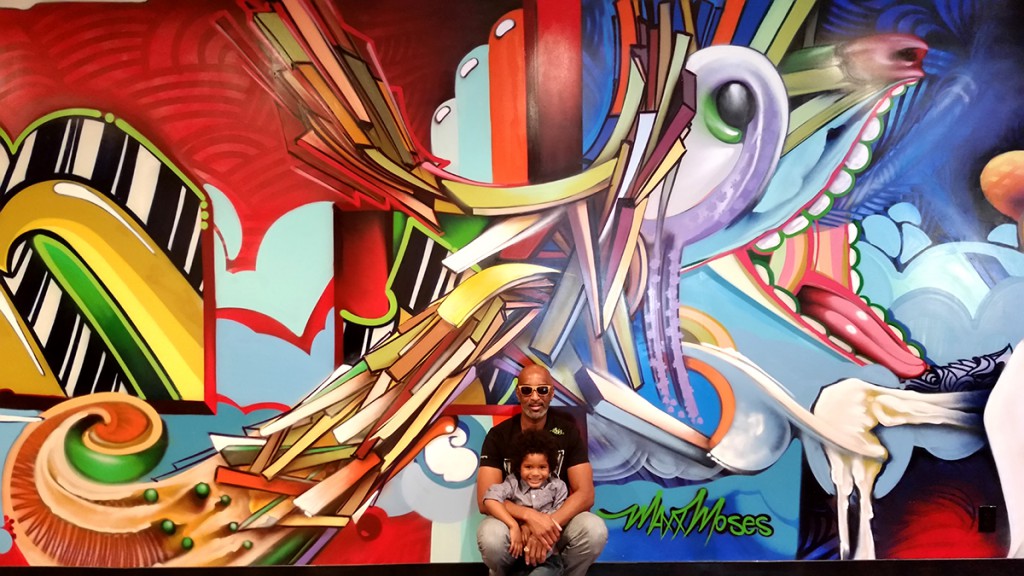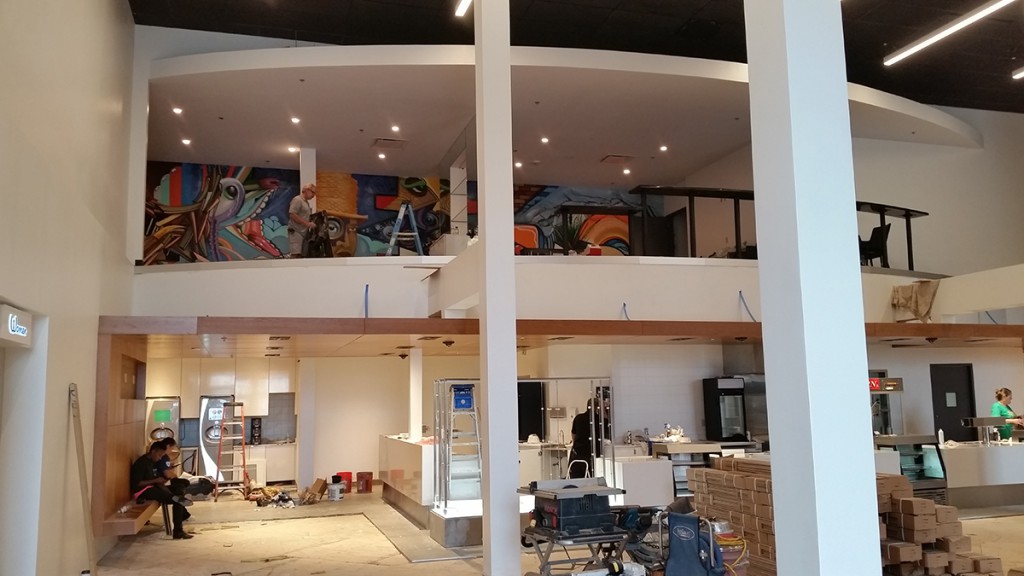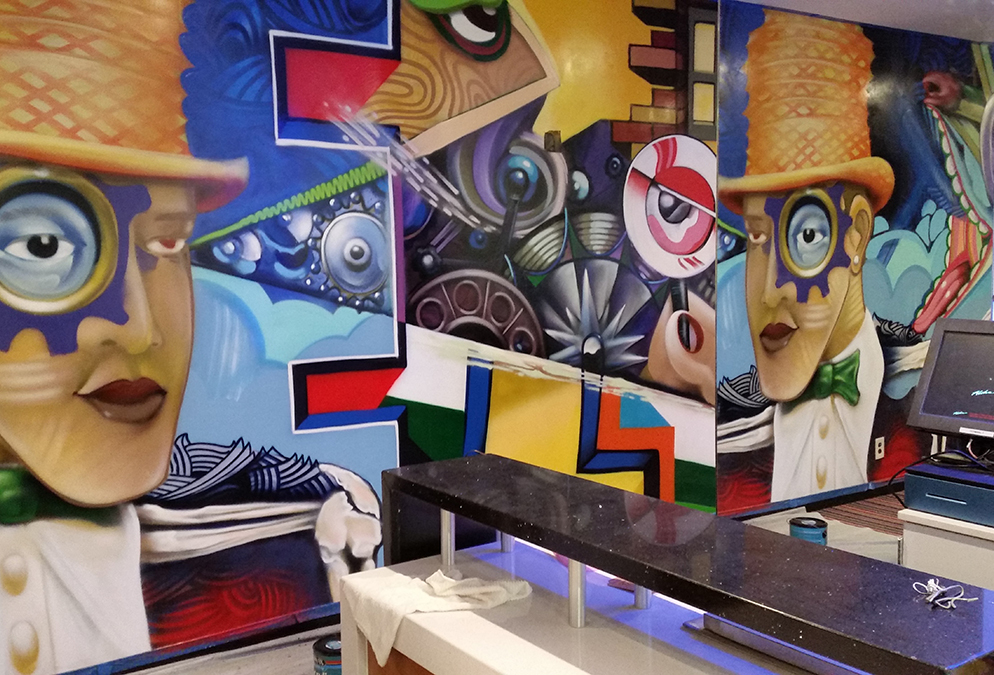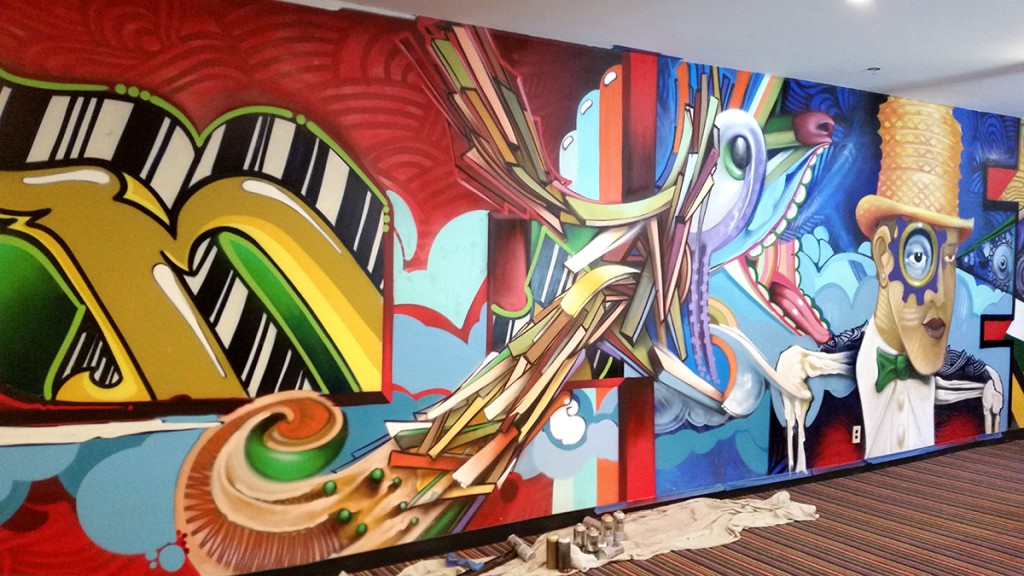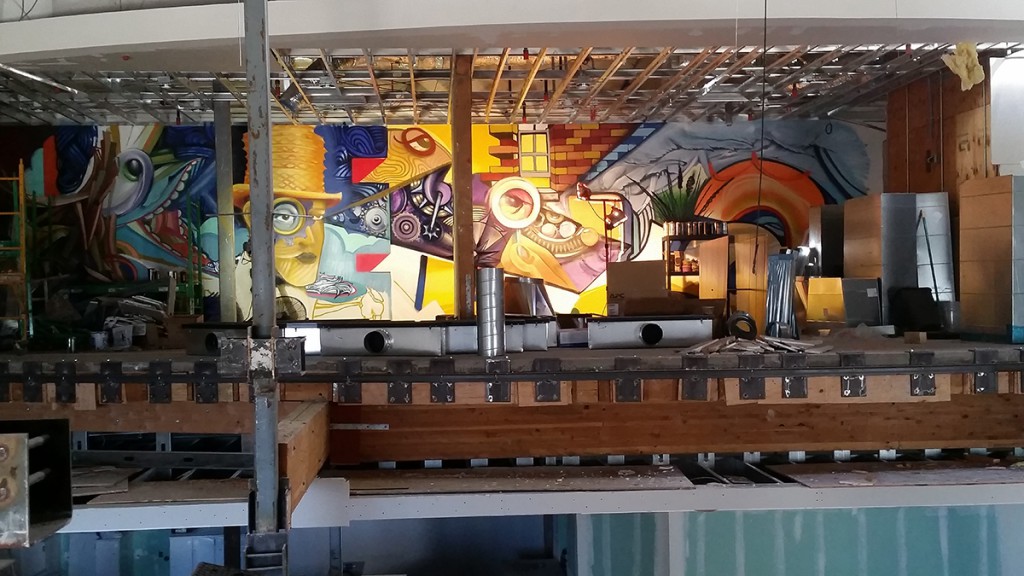 Downstairs, the Angelika staff simply wanted me to create some art that could be used as a guide to lead people upstairs to the lounge. So I used another one of my styles titled "Energenics". This style is all about dynamic energy, harmonizing colors and movement. The painting contains 3-D shapes, Graffiti Arrows and is filled with freedom and allowance, all the elements that the Angelika staff promotes and encourages. It's been so good working with this organization and watching movies lol, you guys are the best.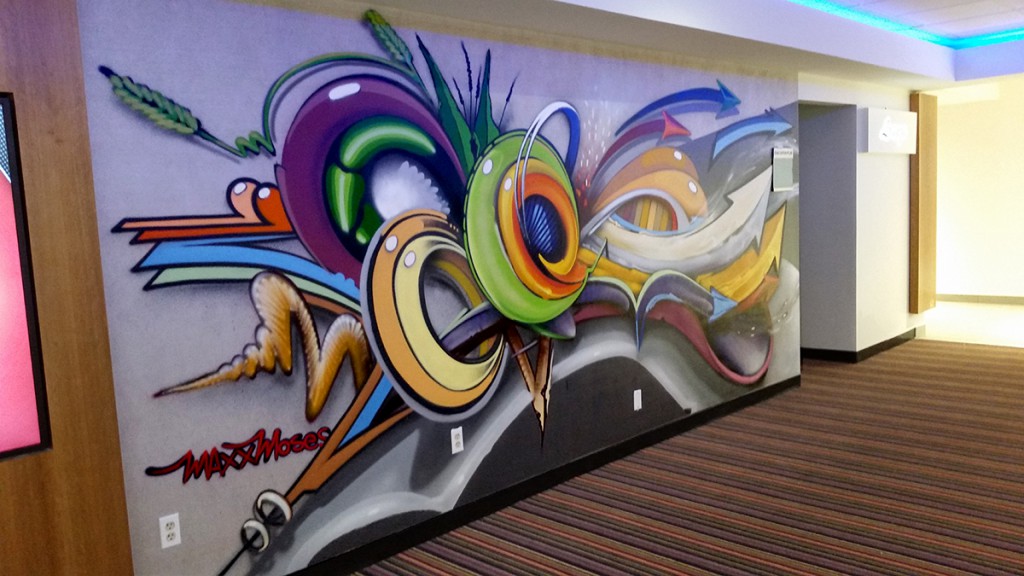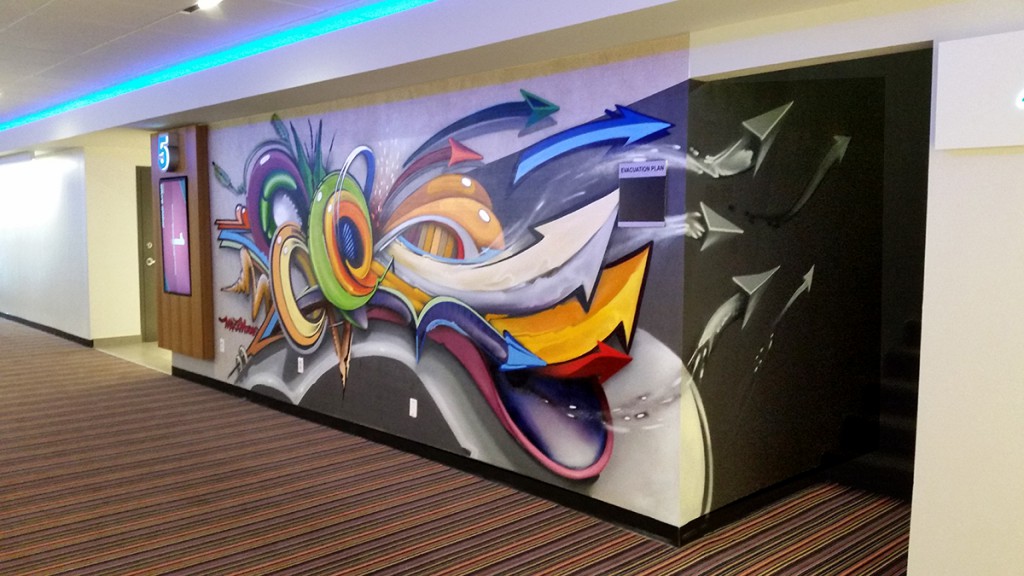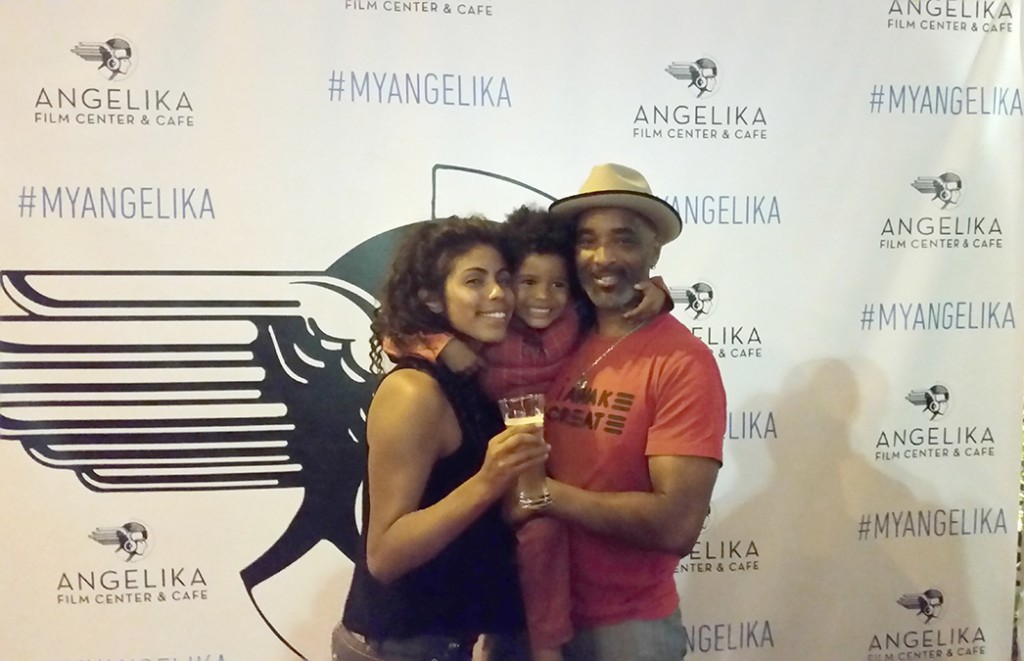 Comments are closed.