Maxx Moses with Words Beats and Life creates a community Oasis
Monday, February 25th, 2013 at 8:53 am
THE OASIS
The summer of 2012 Words Beats and Life took the lead for the Murals DC program in which Maxx Moses was invited to collaborate and paint the side of Oasis Liquor store in Washington DC. My first concept a vivid symmetric abstraction was rejected the owners simply wanted a mural identifying the four seasons. I understand that there is some compromise involved when doing community murals, especially within the design process, so I suggest before undertaking these types of projects have a collaborative state of mind and remain flexible. For the second design I used Photoshop cutting and pasting images from previous works to form the approved concept. Although the owners approved the sketch they still had concerns about certain sections. Once I arrived on the scene I tried to explain that the sketch was merely an idea, a guide and once I arrive to paint the wall my interaction with the people and the environment would spring me into greater levels of creativity…it's a process.
The best part about doing community murals is the people you meet. Overall this project was a huge success the opportunity to exchange ideas was so valuable. The kind owners kept me hydrated all week and my young interns were outstanding especially Rob Bacote and Nique Dayrit. Mazi, big ups to you and Words Beats and Life for including me on this I look forward to working with you in the future. Washington DC is now another home for Maxx Moses.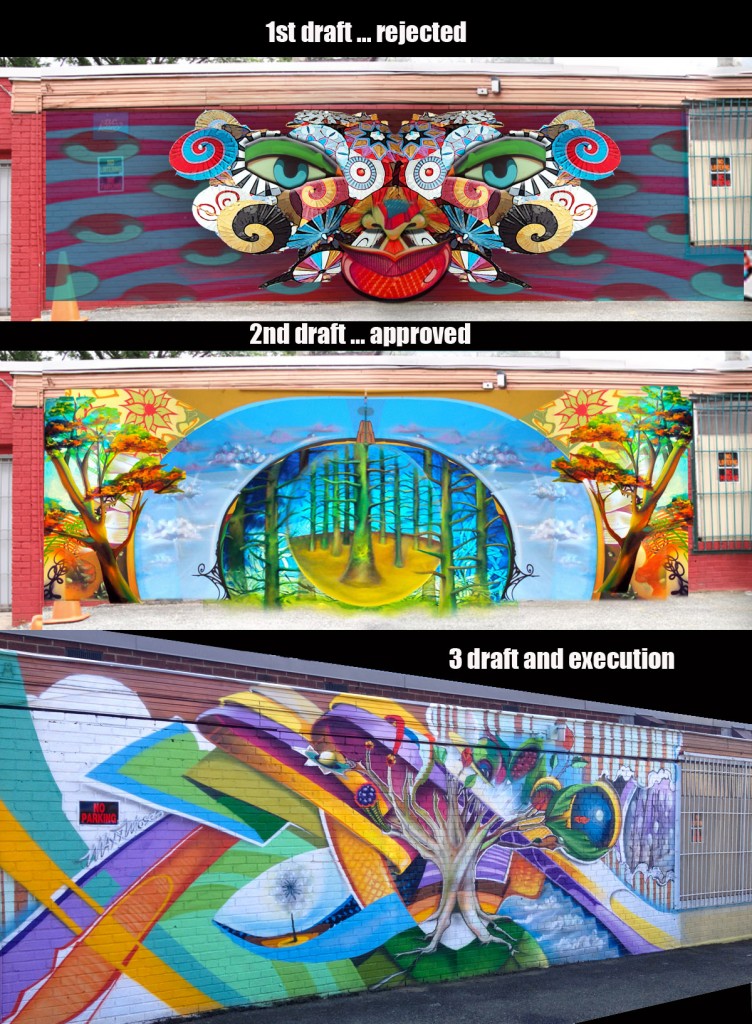 Tags: AERSOL ART WITH STUDENTS, community, graffiti, international art, long hot summer, Maxx Moses, painting, projects, public artist, spiritual, spray painter, transformational, travel, words beats and Life, youtube
Comments are closed.