Pose 2 and the MadCow WildStyle Graffiti Cow
Wednesday, July 22nd, 2009 at 5:45 pm
Moo news
The "mad cow wild style" is one of many cows that were painted in April/May 2009 for the La Jolla street sculptures project and created by Pose 2 aka Mr. Maxx Moses. There were at least 20 various artists that participated in painting the cows, which was done specifically as a fundraiser for unfortunate kids.
Unfortunately there have been little efforts to get the cows auctioned off and sold so we (the artist) are looking for ways to get them sold and so any and all suggestions are welcome!!!
Anyhow here are a few photos off what was done by Vyal and myself!!!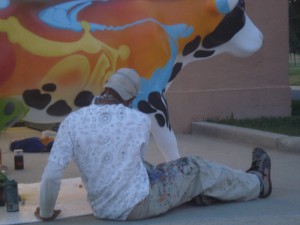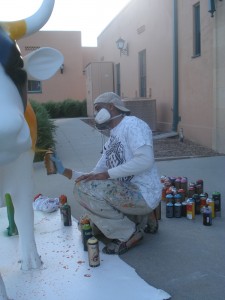 Comments are closed.