"The Minstrel Cycle" and "The Final Sale"
Mr. Maxx Moses
"The Minstrel Cycle" and "The Final Sale" represent a visual examination of the relationship between America and its disenfranchised black population. Created by Maxx Moses, the self- portraits reflect the reality of American history in a vivid representation of how blacks have been defined, exploited, and dehumanized. "The Minstrel Cycle" depicts the artist in a literal state of arrested development, his American Dream is a nightmare of spiritual, mental and physical incarceration–a disturbing portrayal of the results of this country's ignorance, fueled by fear and governed into law. "The Final Sale" tells the true story behind this dream, that despite our racial consciousness we only care to open our eyes to a collective lie of equality and freedom that has been sold and bought without question.
Maxx Moses represents the male portion of an ethnic group that makes up 13% of the population but 40% of the prison population–a group that has endured systematic institutionalized attempts of emasculation and racial stereotyping. The black man is seen as a threat to society, genetically predisposed to be criminal, disregarding a rich history of creativity, invention, brilliant minds and outstanding contributions to the sciences, arts, sports and entertainment, without which America could not have become the world power it is today.
Our own failure as Black people to recognize the splendor of our divinity within can be likened to committing suicide to our souls. Being unaware and detached from this truth puts us in the common practice of emitting thoughts that evoke feelings of inferiority, perpetuating a cycle of degradation. It is essentially living as though we are 3/5 human by not recognizing our full potential, which is the aim of institutionalized racism. We have supported the crescendo of this ignorance for over 400 years. We as Americans need to stop being uncomfortable about unearthing and addressing the darkest parts of our psyche… and let the healing begin!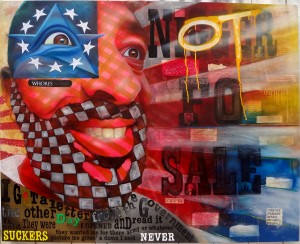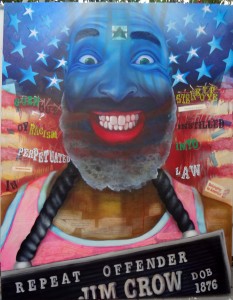 Comments are closed.