Maxx Moses "Spray Paints" ZIMBABWE
Tuesday, June 12th, 2012 at 9:15 pm
November 2011, the United States Embassy and Albus Cavus, a Washington DC non-profit organization, commissioned Maxx Moses to fly to Zimbabwe and create murals for World AIDS Day.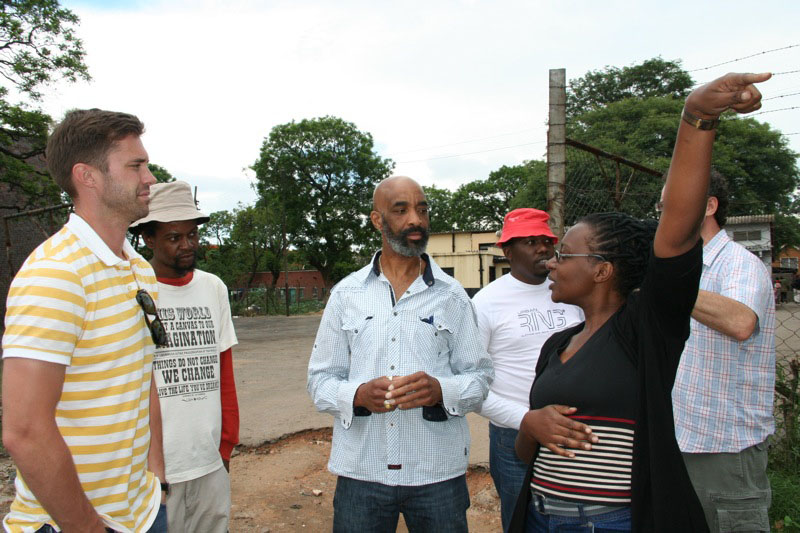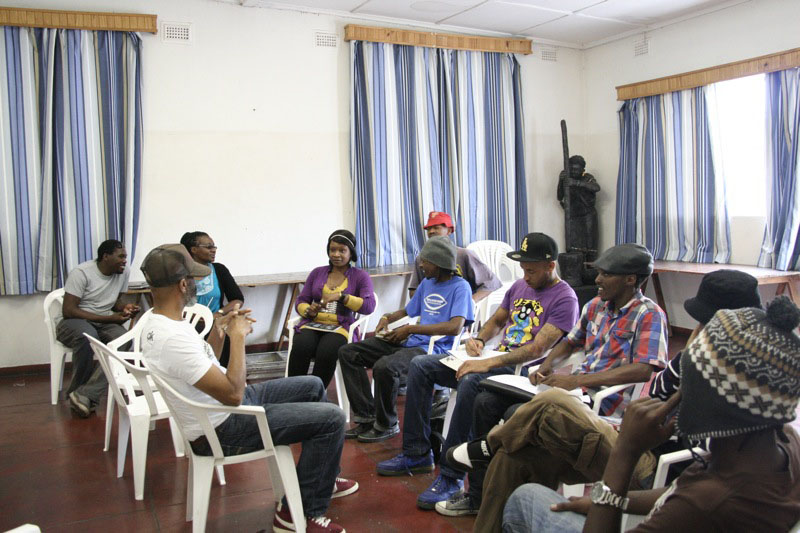 Two murals were painted simultaneously, one on the outside of the National Gallery of Zimbabwe, the other at the beer garden within historical Makokoba Township. I painted both locations! The wall at the beer garden was long and horizontal, perfect for Wild-Style lettering. However I didn't want to embellish my name, I wanted to say something relative to the people of Zimbabwe. While in Bulawayo I was learning about the Ndebele tribes. One evening during dinner Gary Owen, from the responsibilityallaince.com spoke the word Zenzele. It sounded so beautiful I asked what does it mean? He replied, in Ndebele it means "To Do For Self" I thought wow that's the perfect phrase to begin the mural with, "Zenzele."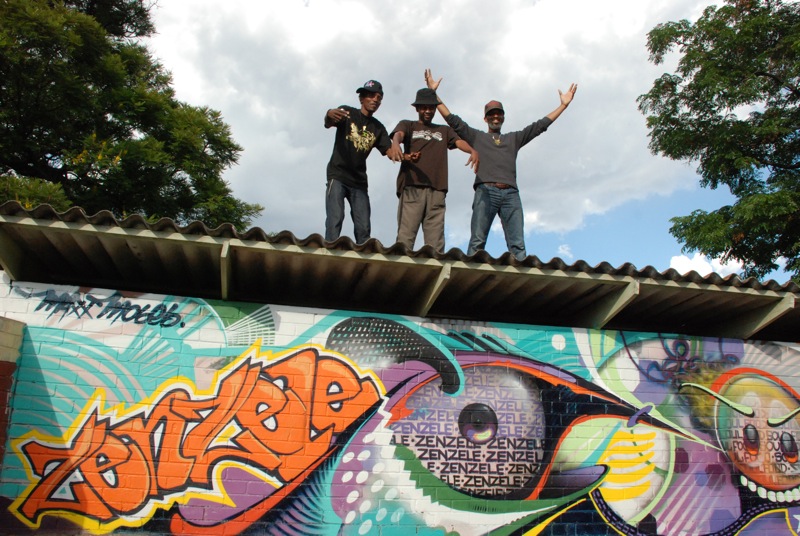 Tags: AERSOL ART WITH STUDENTS, Albus Cavus, ART IN HIGH SCHOOLS, community, FX Fx cru, graffiti, international art, Maxx Moses, mural, painting, painting brooklyn, Pose 2, projects, public artist, spiritual, transformational, travel, world, youtube
Comments are closed.