Graffiti Fine Art in Brazil
Sunday, June 7th, 2015 at 5:19 pm
This April I was invited to attend the Graffiti Fine Art exhibition in Sao Paulo, Brazil. I was extremely excited about going but seemed as if I wasn't going to make it. Obtaining a visa to go to Brazil seemed nearly impossible. Fortunately some last minute strings got pulled and I was on my way.
The trip from the Airport the Museum was everything I imagined it to be. Sao Paulo is a huge metropolitan city smothered with Graffiti and huge colorful murals all across the buildings and highways, everywhere you looked there was art. It was crazy inspiring right from the start.
When going to Brazil people always talk about the beautiful women that you will encounter and yes there is a plenty. The added feature of Brazilian's in general is their warm spirits, and the affectionate way they interact with one another. This is contagious and heart felt.
The entire experience was enriching and for the first time in my life I was greeted as a Master. I really didn't know how to respond to that title and still don't take it too seriously because I know I personally have so much more to learn and this new generation of artists works far surpass what I've created. So there I was creating some futuristic Mr. Maxx Moses type funk and the next day Binho, (the event Organizer) was like yo Pose can you do some letters, a classic Pose 2 piece? I was like sure no problem and this is what the people in Brazil really gravitated to. I was like dam; really I did that piece in a few hours. That quickness, my history coming from New York and the longevity of nearly 40 years in the game they appreciated and connected with… this they deemed Masterful.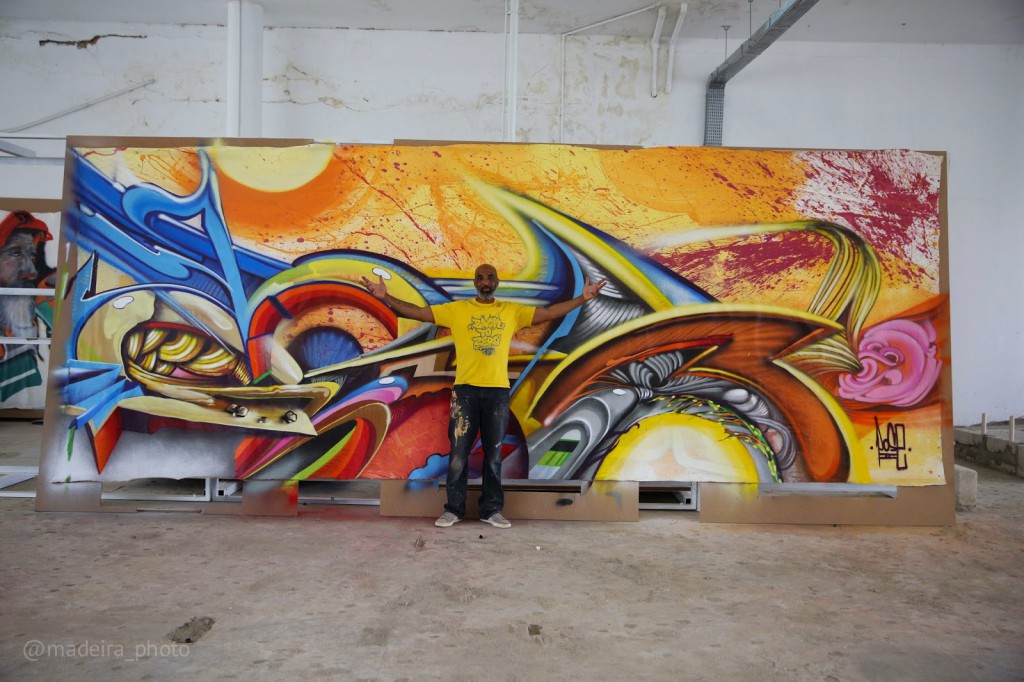 Tags: community, international art, Maxx Moses, painting, pose2, projects, public artist, south america graffiti, spiritual, transformational, travel
Comments are closed.