You know I got Sole!!!
Sunday, August 14th, 2016 at 4:55 pm
Two years ago I connected with the creators of Eskis-Company while painting at the Meeting of Styles in Milan Italy. Eskis-Company is a huge supporter the event mainly providing T-Shirts. When they asked me last year to submit some designs I really thought they were to be used as shirt designs… Instead they came up with something for the sole!…
I am one of about a dozen other international artist selected to be apart of there growing brand. So take some time and discover the website, then pick up some goodies along the way!
Much love and goodness!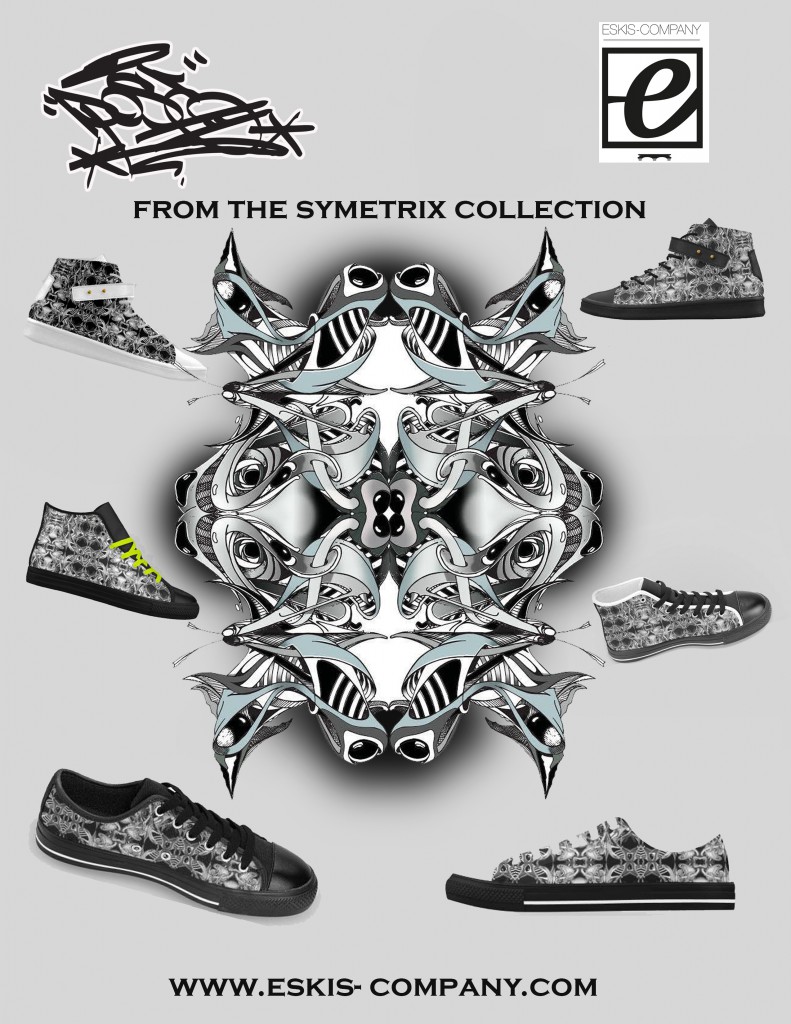 Comments are closed.