Lincoln Theater gets a face lift
Friday, August 23rd, 2013 at 10:33 am
The historical Lincoln Theater
The Historical Lincoln Theater, which is now closed, still stands as a beacon of cultural significance in Baton Rouge Louisiana. Since 1956 the theater has been a venue for African Americans to enjoy movies and live performances. In 1986 due to an economic nosedive the theater closed. Kevin Harris, the Director for the Museum of Public Art (which is right across from the Lincoln) has always wanted to create a mural on that building. In efforts to revitalize the Lincoln and the surrounding community, this July that Dream came to fruition, with the coordination of Kevin Harris, of MOPA, Brenda Perry of the revitalization committee and Todd Teepell, from the City of Baton Rouge.
Dmitri, aka Chemis and I had the grand opportunity to be the ones to actually paint this dream. The theme for the wall is History Music Art and Culture. By the way that's James Brown, as Soul Broth Chemis painted on the wall, in his younger days.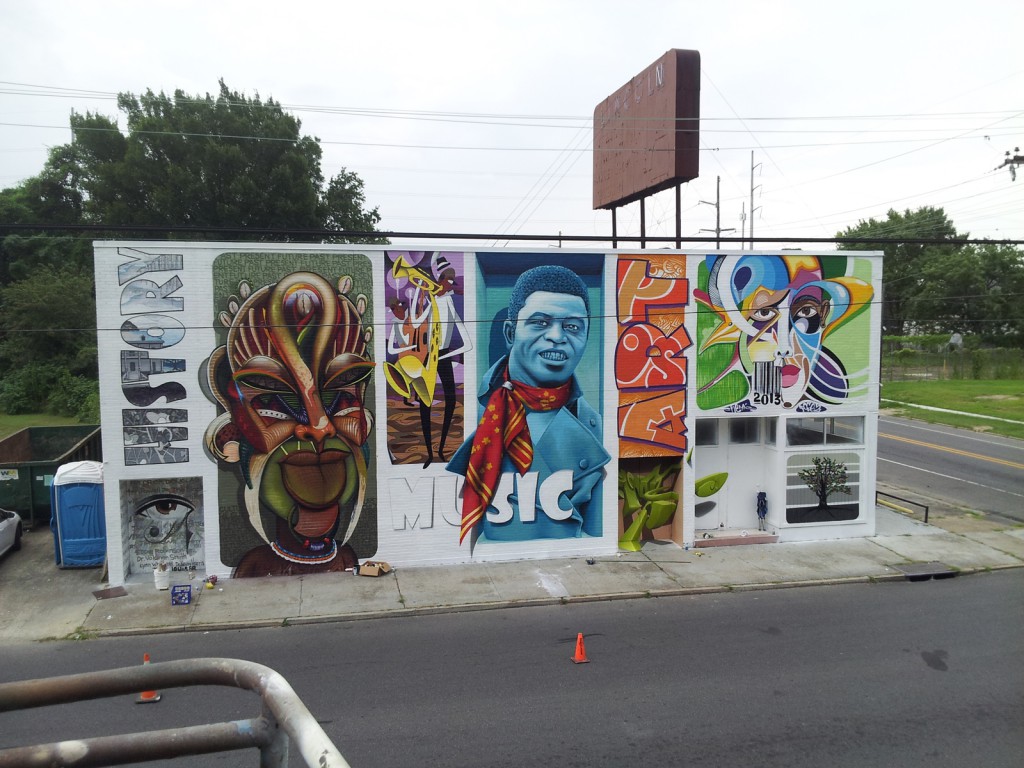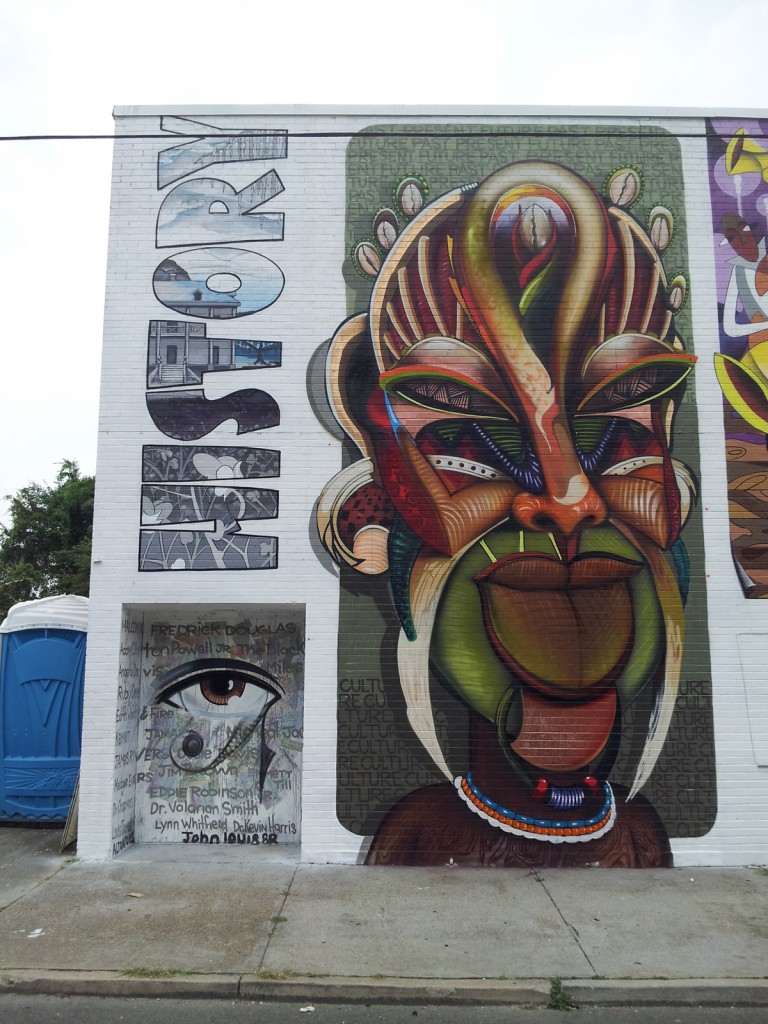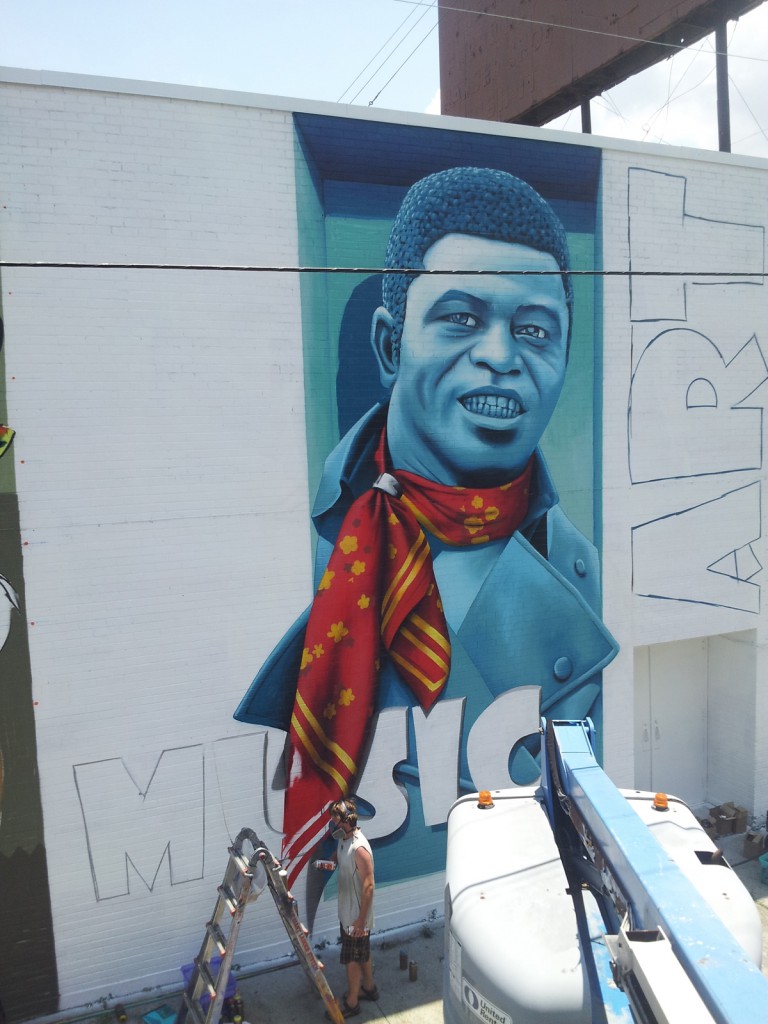 Tags: AERSOL ART WITH STUDENTS, baton Rouge, city of baton rouge, community, lincoln theater, Maxx Moses, museum of public art, painting, pose2, projects, public artist, transformational, world, youtube
Comments are closed.