A Splash of Maxx Moses is good for the Water
Monday, November 16th, 2015 at 11:48 am
Last year I competed and won the design award for the Pool Mural installation within the new Roosevelt HS In Washington DC. All participates were asked to create and submit a scaled down version of 120ft. by 10ft. painting that would then be photographed and turned into mosaic tiles.
Immediately I began to think about my art, water and the mosaic tiles. A few months earlier I'd just completed a bunch of" Urban Surrealism" murals packed with color imagery and characters. So for this project I wanted to move as far away form that approach as possible. I asked myself two questions. First what type of imagery would translate successfully onto tiles? And secondly what type of energy do I want to transmit visually?
Personally I've always loved swimming and water and while thinking about this project I began to visualize myself sitting at the pool area listening to the sounds of splashing water and people cheering. The endless motion of the water and the sound of people in the water is what I realized I needed to capture within this painting "kinetic Swim". I was determined to keep a minimal color selection but with strong contrasts.
The coolest thing about this project was the selection process. I had to fly down to DC and present the painting. Upon arrival there we are a bunch of artist all sitting and waiting for their opportunity to present. I was totally surprised however when I walked into the room and there where a bunch of teenagers sitting there. I was like really you students are the panel? My whole vibe changed… I was like YO, lets do this! One of the few adults in the room was like yes Maxx the students are going to select which painting they want for their school. I was like cool so we don't have to waste any time with formalities, because these young people are going to know exactly what they want… and they appreciated this reply.
Relaxed and happy, I began to introduce myself while images from my past works flashed upon the digital screen. I scanned the room constantly to gain a sense of what these teenagers were thinking and feeling, and then I asked that the projector be turned off.
It was time to unveil my painting "kinetic Swim along with my vision and thoughts about the project and how I wanted to convey the essence of energy over imagery. Instantly questions emerged that lead to really good conversations. These young students and I were so in tune with each other and to what was being presented I didn't have to convince them of why they should chose "kinetic Swim" … they were already in the water!
Upon leaving I shared with the students how glad I was to be in their presence and how most of the time this process is usually a situation for "adults only". I remember how high I was leaving that room and perhaps knowing in my spirit the project was mine!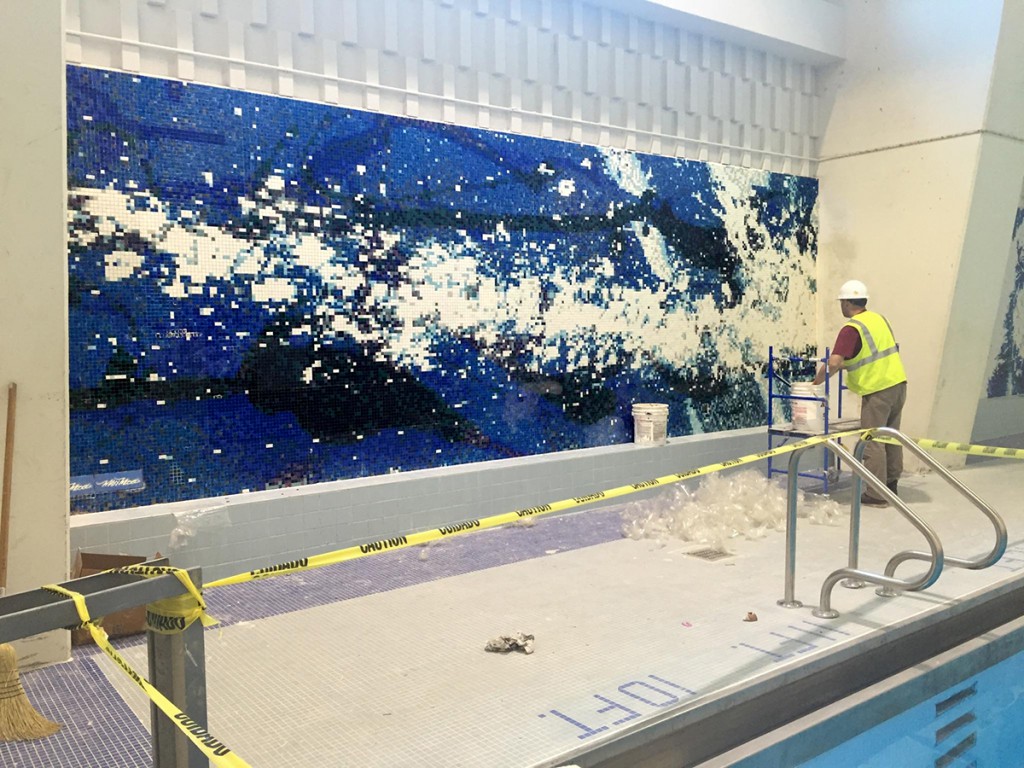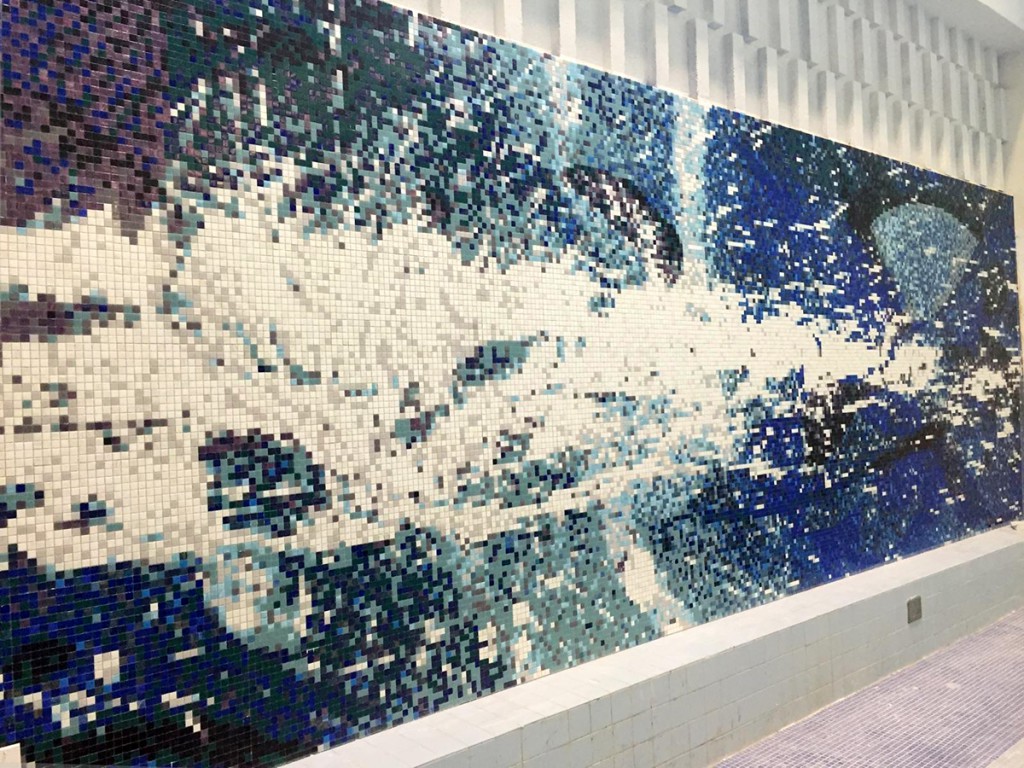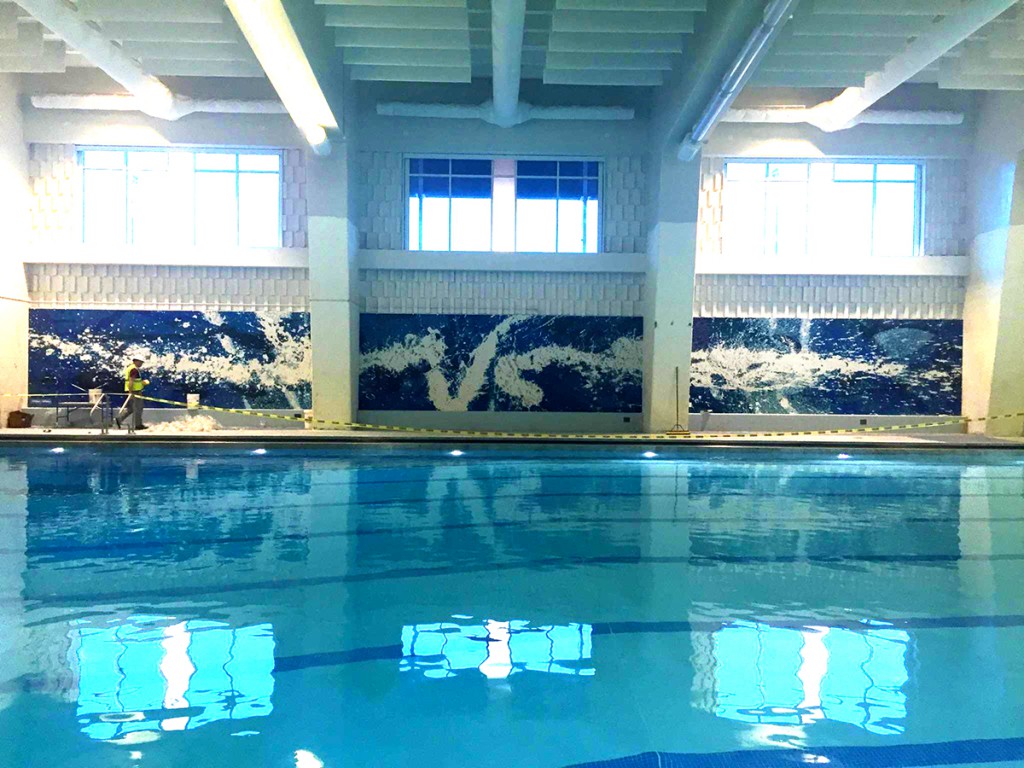 Tags: Roosevelt high school, Washington DC murals
Comments are closed.