CONTENT UNDER PRESSURE
Last week I was invited to paint at Content Under Pressure, an Urban Art Festival in San Antonio TX. The new owner of The Paint Yard, my good friend Beatriz Rodriquez, hosted the event. This year she took the liberty to expand the event into an urban art festival. Still using spray painting as the driving force of the event but also inviting many local artist who use paintbrushes as well.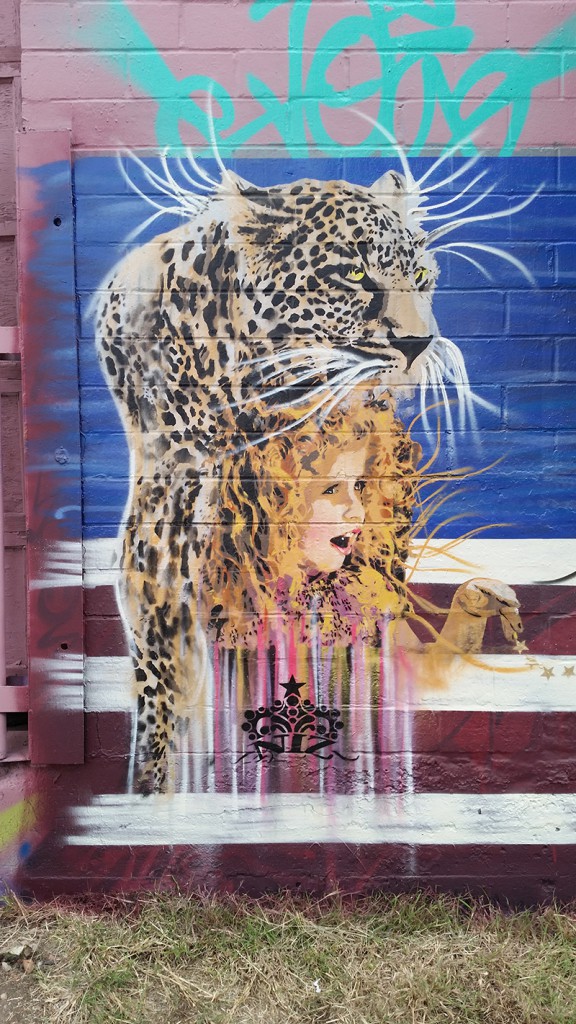 Personally it was a treat to collaborate with some really cool artist, Sano, originally from Cleveland Ohio and Real 3 from Monterrey Mexico. Those of you who know Sano recognize this Great Spirit, his creative flexibility and good nature as a warm welcome. His wife, B-girl Emiko has always wanted us to collaborate and finally it happened.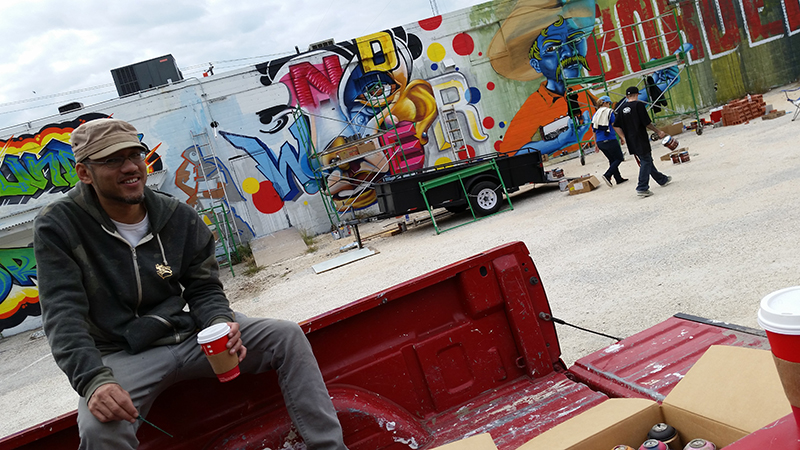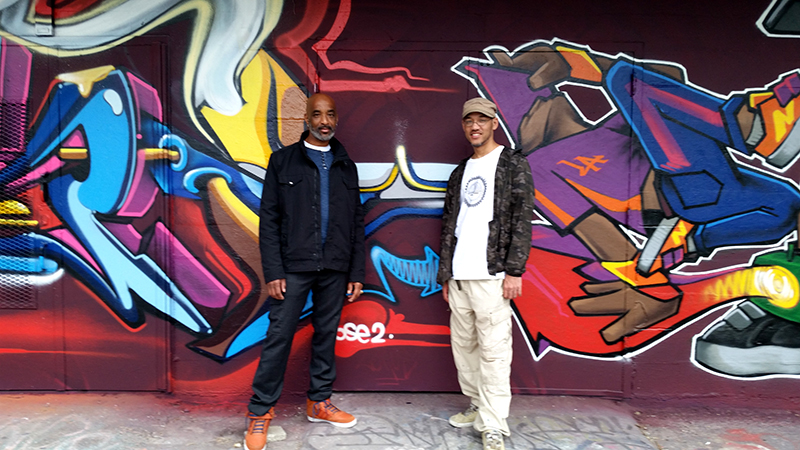 Real3 from Mexico had arrived before us and began painting his famous blue characters. He showed me his sketch and explained how he was going to use the word border very bold next to the character. Excellent I knew somehow what I planned on painting (my wonder bread concept) would fuse together nicely with his concept.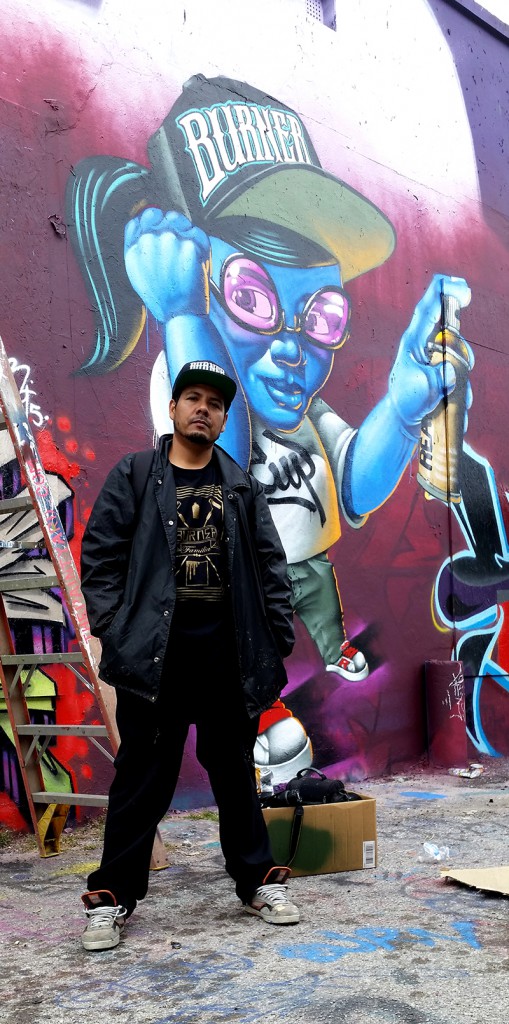 Overall the event was a huge success I got to spend time with my long time Urban Warriors crew mate Wizart, B-girl, Star Veronica and the deeply talented emcee Seven Seven Seven what a spectacular weekend.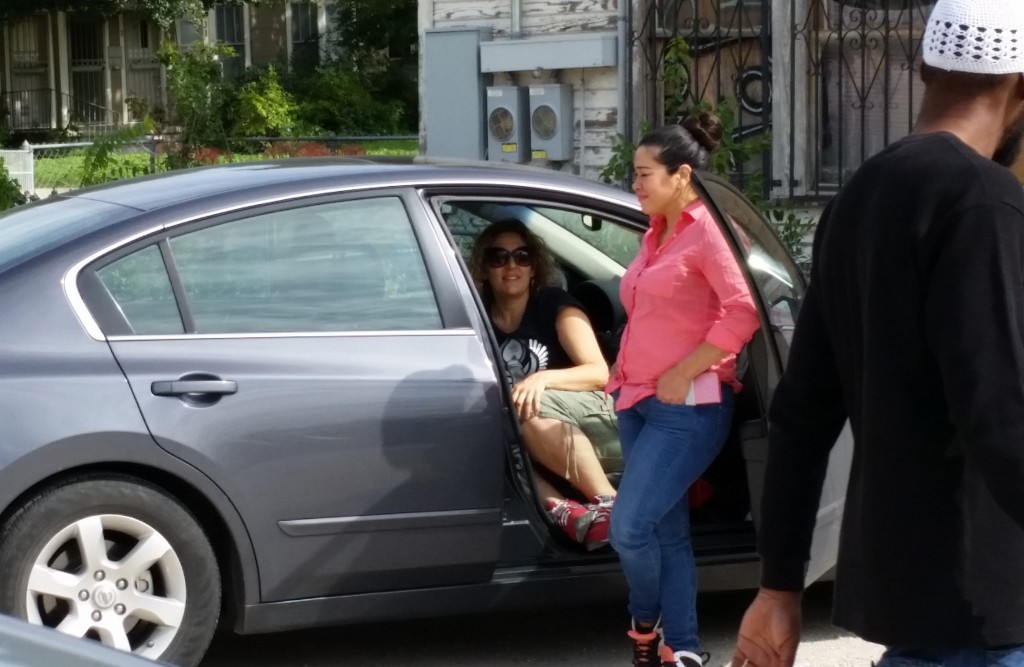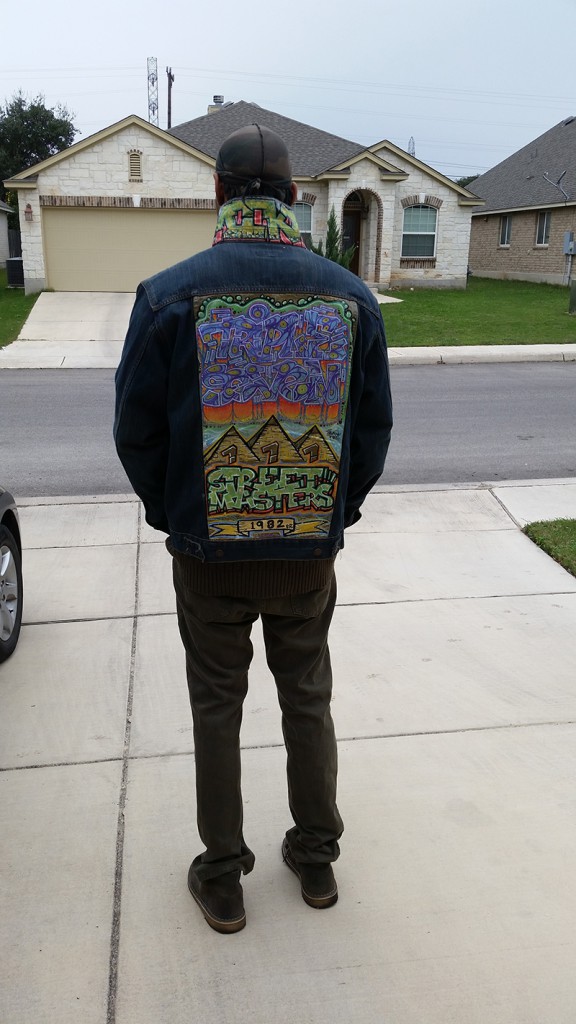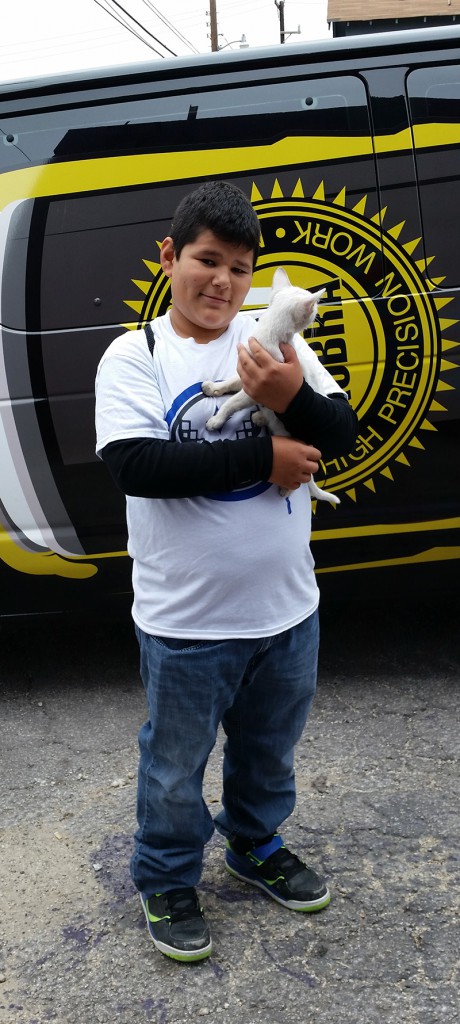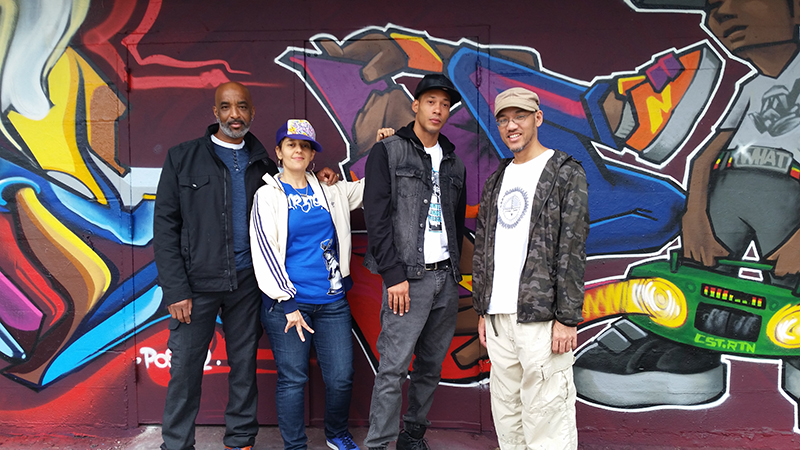 Comments are closed.