Maxx Moses goes to the Movies
Wednesday, February 20th, 2013 at 12:05 pm
The new Angelika Theater
This summer the Angelika Theater, an independent movie theater opened a state of the art theater in Falls Church VA. In search for some dynamic art for the building lobby they linked with Words Beats and Life of Washington DC. Over the past 5 Maxx Moses has developed a good relationship with this non-profit organization and they decided to commission him for the project. Angelika's design team wanted a painting that was bright bold and said Angelika In "Wild Style". The spacing for this project was vertical and challenging for lettering so I used one of my innovations called "alphabet soup"; where letters and characters are bounce in a rhythmic flow. Trust me it says Angelika you just have to find it.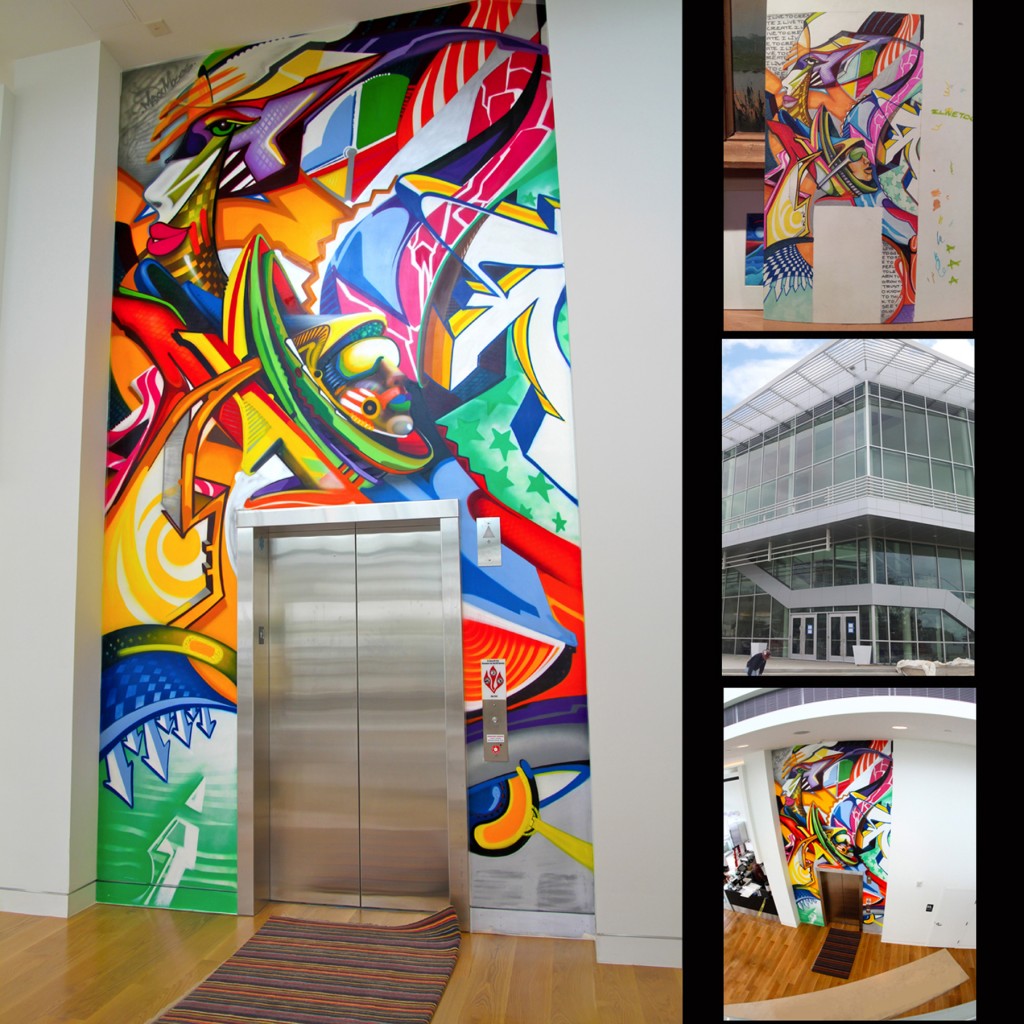 Tags: AERSOL ART WITH STUDENTS, community, graffiti, HIP HOP, international art, Maxx Moses, movies theater large scale, mural, painting, projects, public artist, spray painter, transformational
Comments are closed.